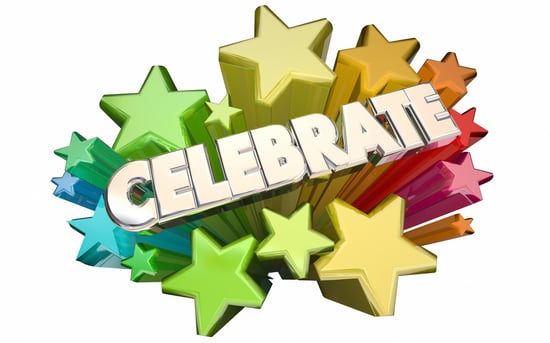 JONES debuted the Inbound Accelerator as a 5-day-a-week blog one year ago this week, featuring the things you need to know to implement all aspects of inbound marketing: branding, website design, content strategy and creation, social media engagement, lead nurturing and the finer details of making all of those tactics work together. I hope you've learned something along the way.
Just in case you missed them, here are the blog posts that were favorites among our readers and followers:
Top 7 Inbound Accelerator posts from our first 12 months:
Along with our blog posts, we strive to provide our readers with additional resources that will help them incorporate what they've learned and make their own inbound marketing efforts more successful. Our ebooks, templates, checklists and calculators are free for you to download and use. Watch for a complete Inbound Learning Library page on our website in the summer, but for now, which of our most popular downloads can help you? (You will also find resources highlighted throughout each of our blog posts.)
Top 6 JONES resource downloads from the last 12 months:
Thank you for being among the more than 4,500 readers who have found our blog and resources. We are looking forward to sharing even more insights and advice in the months and years to come, including more focus on sales training and continuing to engage with satisfied customers after the initial deal is complete.
When I say I believe in the power of inbound marketing, I mean it. And our blogging success is proof.
Our advice to you: Subscribe to the Inbound Accelerator, of course, so you won't miss a single post! And don't worry, you won't see a never-ending river of posts talking about us. We understand that this business blogging gig requires balance. You'll receive posts that provide the information you need to make your inbound marketing the envy of your industry.