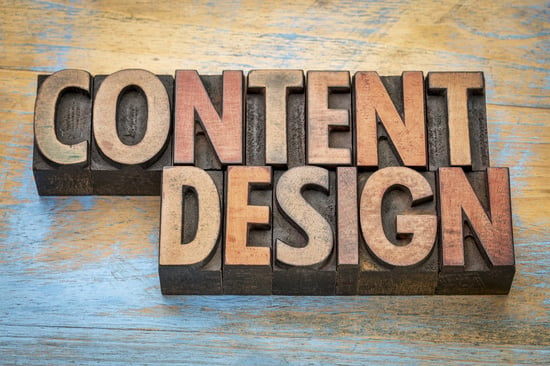 Inbound marketing is all about content. But what content do your readers—or really, any of us—crave the most?
(Hint: It isn't advertising and product-centric pushiness.)
Scott Aughtmon outlined 21 types of content we crave for this Content Marketing Institute infographic. Some of these concepts may not easily apply to B2B marketing content, but the takeaway is that all of the content readers really want is content about them or that makes them feel good.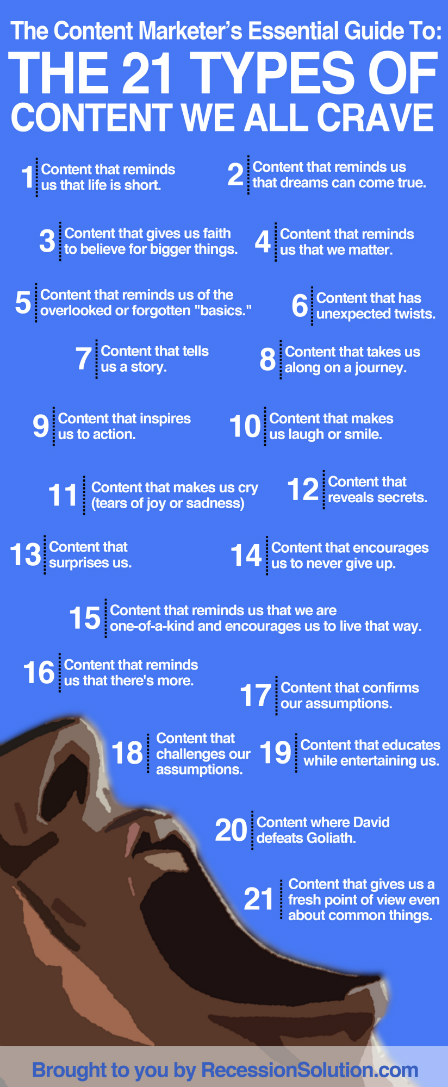 Ideas for putting these content concepts to work:
Content that reminds us that dreams do come true = success stories and case studies.

Content that reminds us of the overlooked or forgotten basics = how-to posts that simplify solutions to your readers' problems.

Content that makes us laugh or smile = a humorous look at your industry. Not everything has to be serious. (We can laugh at ourselves, too.)
How do you bring the content your readers crave to life in ways that fit your marketing objectives?