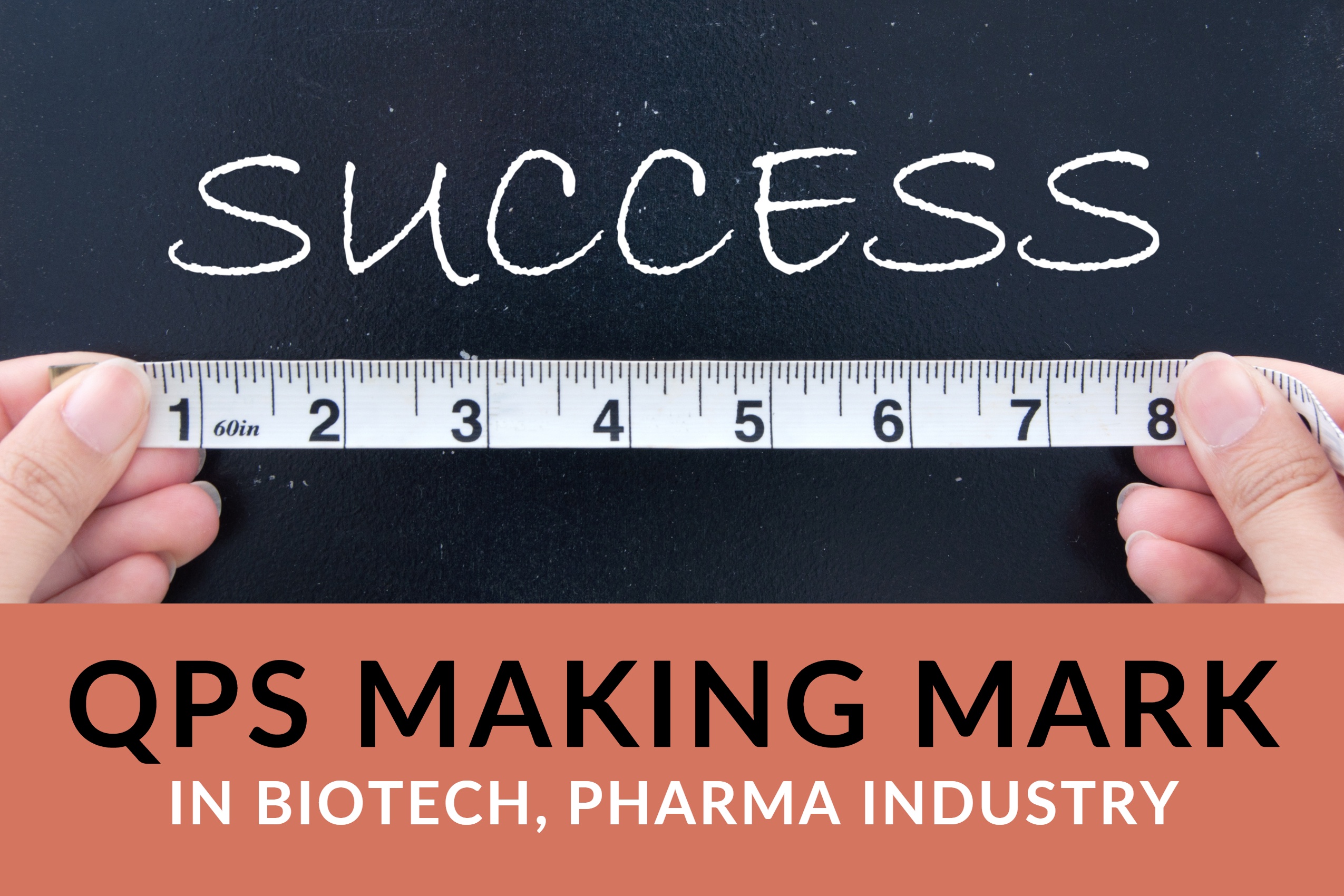 I want to personally congratulate our new biotech/pharmaceutical client QPS on the expansion of its U.S.-based Phase I clinical trial capabilities to support the growing needs of its pharmaceutical, biotechnology and CRO (contract research organization) partners.
To fill their drug pipelines, large pharmaceutical and biotechnology companies are buying promising drug compounds that have been developed by small biotech companies up to the point of candidate nomination. These promising compounds then become candidate drugs that the large companies put through rigorous testing and analysis before potentially being reviewed and assessed for approval by the FDA.
QPS is doing some amazing things in drug discovery and development, which are highlighted in this news announcement we released for them earlier this week.
QPS Expands U.S.-Based Phase I Clinical Trial Capabilities to Support the Growing Needs of Its Pharmaceutical, Biotechnology and CRO Partners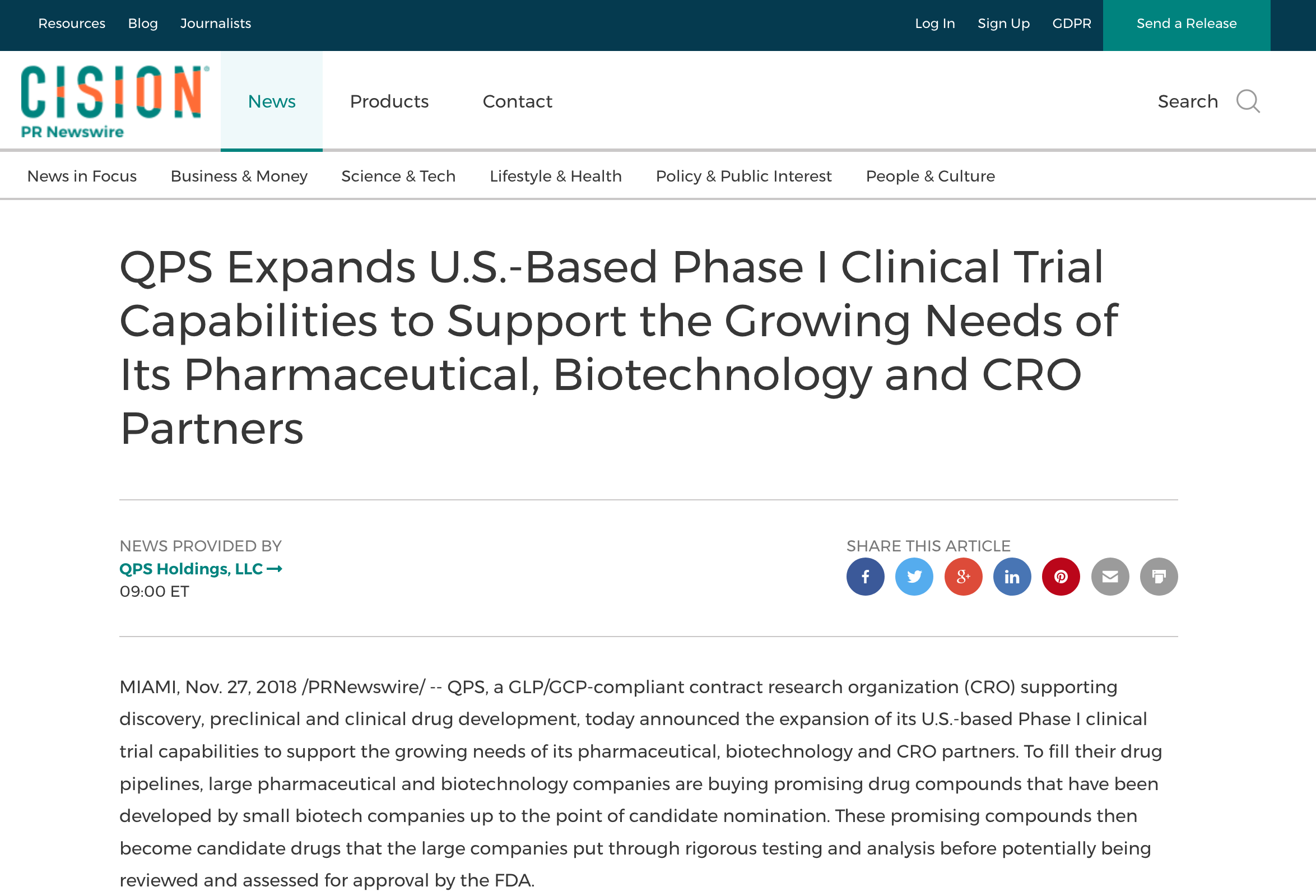 We are working with QPS to gradually introduce media outreach and engagement; the company budgeted one media interview to get started. With limited budget allowing for just a single media interview, our recommendation was to share the news as an exclusive with key industry trade publication Oursourcing-Pharma.com. Check out the resulting article:
QPS expands Ph I capabilities to meet shifting demand, customer base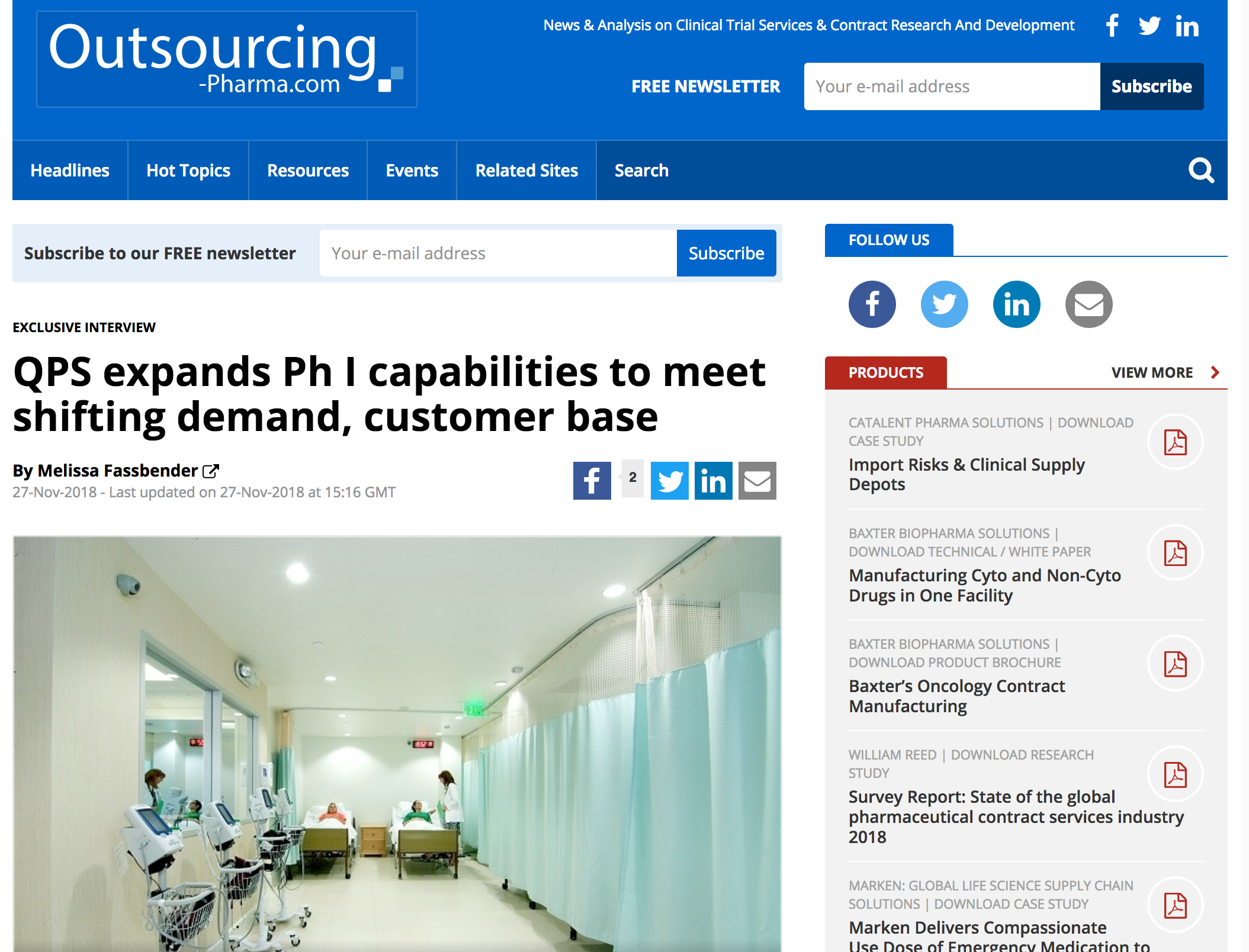 Our media outreach for QPS also included photos used with the news release and exclusive interview.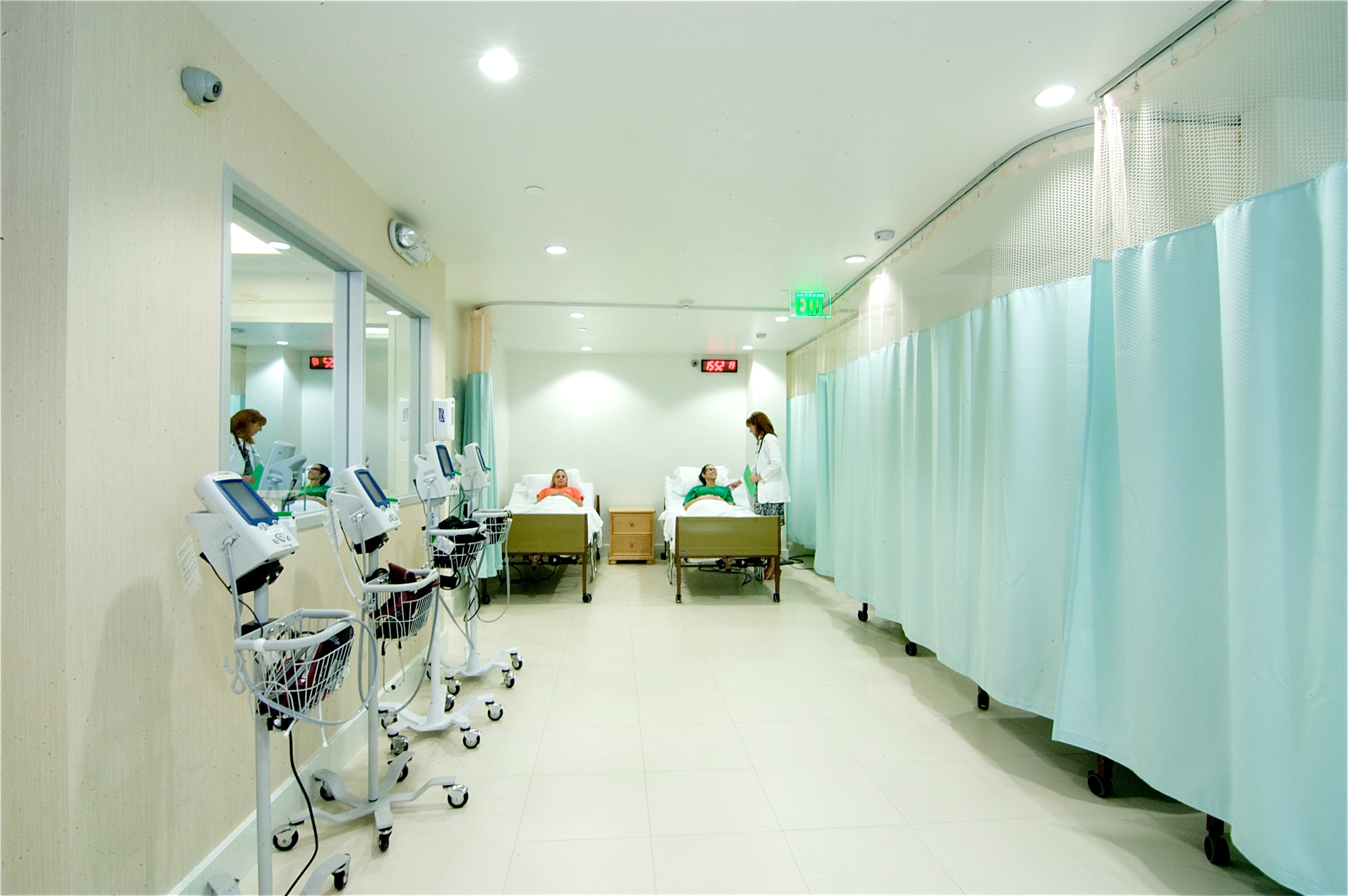 QPS expands Phase I-IV Clinical Trial facilities in Miami, FL from 75 to 92 beds. At the Miami site, a research nurse practitioner assesses subject's safety and well-being for proper documentation of any adverse events prior to starting study procedures.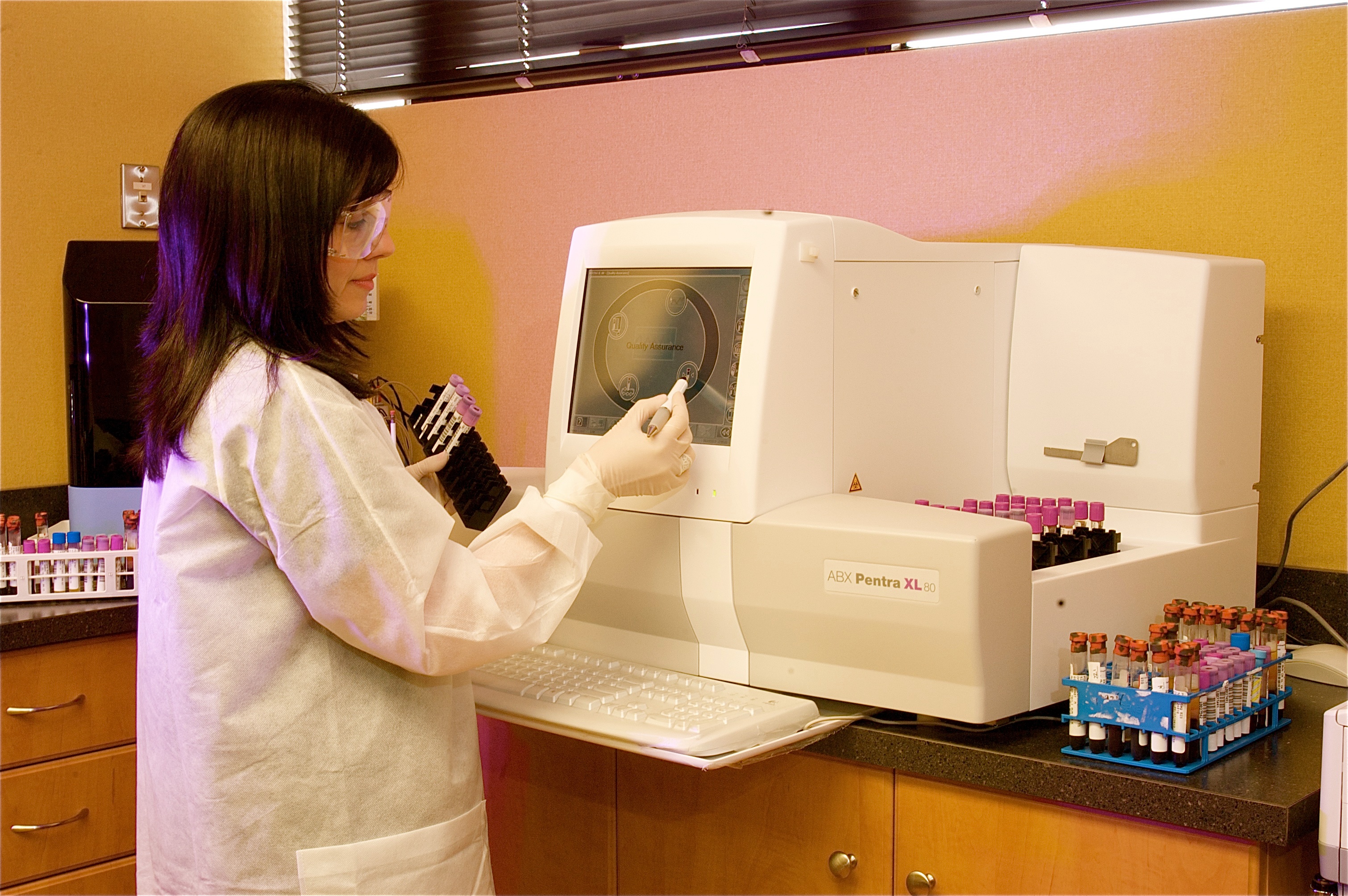 At QPS, we now we have the unique combination of clinical services and a specialized lab combined under one roof. At the Miami, FL site, Senior Manager of Laboratory Services Sonia I. Torres, BS, MT (ASCP) conducts quality control to assure proper processing is followed prior to reporting subject safety samples.
We are excited to have added QPS to the JONES list of healthcare, biotech and technology clients and look forward to partnering with them through further growth in the coming months and years.