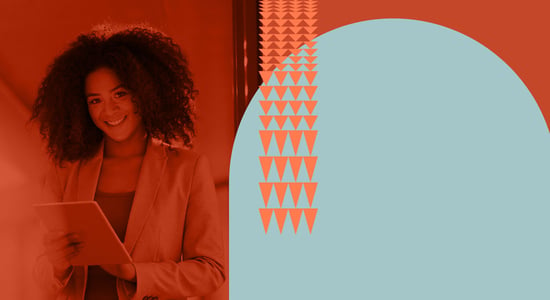 How many different marketing channels does your B2B brand use in its demand generation strategy? The possible combinations may seem almost endless, factoring in all the available social media channels, plus blogs, webinars, lead-gen offers, email, PPC, organic SEO, apps …
Most B2B marketers have been adding channels all along, and doing their best to coordinate a multi-channel marketing strategy that ensures the message is the same on all channels. But as HIPB2B points out in their study, conducted in February 2022 with Ascend2, multi-channel isn't enough.
Why? Because multi-channel, while offering a consistent message, doesn't bring together all data to give consumers the experience they truly want across all channels.
What IS omnichannel? Omnichannel marketing connects the channels, sharing data and customer preferences, so the customer has a seamless experience no matter the channel. The preferences and information shared on an app transfer to the website and to email communications, so it all works as one.
Take a look at the survey results.

It is easy to understand why only 25 percent of marketers currently use omnichannel marketing. Multi-channel marketing for most brands was a matter of growth over time, adding a new channel here, another one there. They may have started out managing social media through Hootsuite, added email with MailChimp, developed a proprietary app, and then created a blog on their WordPress site and linked in marketing automation with yet another platform.
While their marketing strategy may now be comprehensive in terms of creating cohesive content for each of those channels, the data remains siloed.
Why omnichannel is better than multi-channel marketing
So, if this is the case for nearly everyone, why does it matter? Because while only 25 percent of the total respondents to HIPB2B's survey report adopting omnichannel marketing, nearly half of the most success demand gen programs are on board.
The benefits, they point out, largely link back to improved data quality and utilization, which in turn boosts:
Lead quality: You know more about a lead when you consolidate data from all channels with which the lead engages.

ROI & sales: Better leads mean more time on successful sales and less wasted on the wrong leads.

Brand awareness: More effective use of multiple channels helps prospects and leads connect the dots.

Engagement, retention and loyalty, and customer experience: It just makes sense that leads and customers who have a seamless experience across all channels will be more likely to engage and remain loyal than those who are frustrated by inconsistencies and disconnects.
More than three-quarters of the B2B marketers who used omnichannel marketing reported increasing their lead generation in the past year, compared to fewer than half of non-users. Omnichannel is, at the very least, worth exploring.
What you need from an omnichannel marketing platform
If it is time for your brand to shift from using siloed platforms for individual marketing channels to a unified omnichannel platform that links them and allows more seamless customer experience and better data collection, aggregation and management, you will want to look for a few characteristics.
First, it should work with all of your channels to provide secure, integrated data collection.
It should have an easy-to-use interface for everyone (from marketing and social media management to the sales team using the CRM), or they simply won't use it and will revert to their known, comfortable (but disconnected) ways of managing individual channels.
It needs to be flexible and scalable to grow with your brand and your marketing program. Are there additional channels you will want to add in the future? Make sure your chosen platform has that capability.
Your platform should not only collect and integrate data, but also provide insights and dashboard that make that data accessible and valuable for your marketing and sales teams.
Did we mention comprehensive support? As with anything new, you'll want to know you have a resource to guide you through implementation and beyond.
Our partners at HubSpot are an excellent example of an omnichannel platform that can manage everything from your website and blog to social media scheduling, email automation, and complete CRM and customer service solution. (They have also gone in-depth into omnichannel in this blog post, including examples of brands that are doing omnichannel marketing exceptionally well.)
If you want to know more about HubSpot, let's chat. JONES is a HubSpot certified partner with years of experience using all parts of the HubSpot platform, individually and as a complete omnichannel solution. Schedule a time on my calendar to talk about how HubSpot and JONES can help you move your marketing from silos to an omnichannel solution.