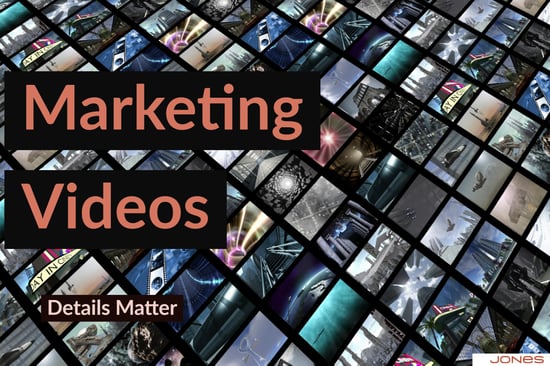 It can be hard to define what makes a great marketing video, or even for viewers to identify what they liked about a marketing video that gave them a positive impression of the brand or product involved.
But nearly everyone can name things about a video that turned them off.
In fact, according to Wyzowl, 75 percent of consumers say one key detail has at some point discouraged them from buying a product.
That detail? The voiceover.
The lesson here for marketers is to be as conscientious about choosing how the message in your marketing video is delivered, and by whom, as you are about writing the message itself.
What other details do your video production partner or team flesh out early in the planning stages? Consider messaging, length, tone, branding and how the video will be used within your overall marketing strategy. Download our Video Planning and Promotion Template for a ready-to-use format to guide your video strategy development.