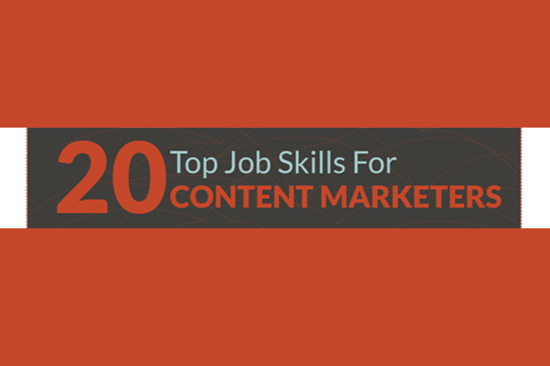 Content marketing as a specific job position may be somewhat new, but the demand for professionals in these types of roles is growing, according to a recent report from Fractl, which noted a 33 percent year-over-year increase in listings for content marketing job openings from 2017 to 2018.
In analyzing 1,400 job posts that included the term "content marketing" in early 2019, Fractl narrowed down the most sought-after skills for several levels of positions, ranging from interns to junior or mid-level staffers, and senior leadership.
The top two hard skills mentioned at all levels were social media and content creation, with senior level listings then placing an emphasis on content strategy and project management, compared to junior positions, which were more likely to seek skills in using specific applications or design.
Just as important, for me, are the soft skills. Along with looking for excellent content creation skills, which I always do, I place a high priority on finding individuals who fall into a few of the other top requests listed: hard working, growth oriented, and with a strong attention to detail. I would also add in self-motivated and able to work independently. (Read more about my hiring philosophy in this installment of my series of lessons learned in 15 years of owning my own PR & marketing agency: Lessons From 15 Years: How To Hire The Right People & Work With The Right Clients.)
Are you looking for your first job in inbound and content marketing? Or hiring staff in that role for the first time? Either way, you may find helpful tips and checklists for a successful onboarding in this handy ebook. Download Your First 100 Days In Your New Marketing Job for advice that will make the process smoother and more successful for everyone on the team.