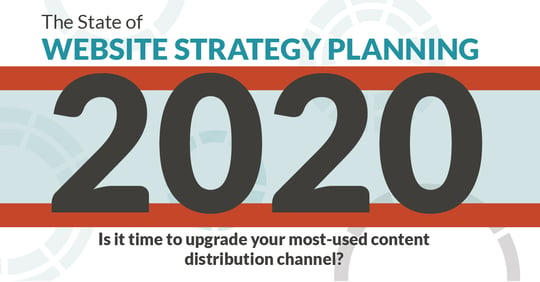 Well before the world moved even more online than it had ever been before as a response to the COVID-19 pandemic, marketing decision-makers globally acknowledged the need for their websites to keep up with changes and consumer needs.
When our partner HubSpot surveyed more than 3,400 marketers in late 2019, they already knew that it would be imperative for their websites to keep improving, which was why nearly 2/3 of them said they would be upgrading their websites in the coming year.
What upgrades would most likely be tackled? Take a look below at what tactics they said are most effective in improving site performance and ranking. (Or download the full web strategy portion of the report here.)

Which of these areas are you planning to tackle? An effective website is especially important now that even more business has shifted to the virtual environment rather than in person—and it isn't likely to completely go back to what it once was. After all, as the report shows, business websites are the most-used content distribution channels for marketers.
Check out our recommendations for improving three key aspects of your business website: content, design and technical performance. You'll find them in this blog post:
HubSpot offers additional recommendations regarding transparency, accessibility and mobile optimization in their companion post to the report.
If you aren't sure what your website needs, or where improvements may make a significant difference, consider conducting a website audit to review current performance and identify weaknesses. Download a free template to guide your website audit here.
You can also schedule a no-obligation consultation with me to talk about all things website and marketing related and how JONES can help.