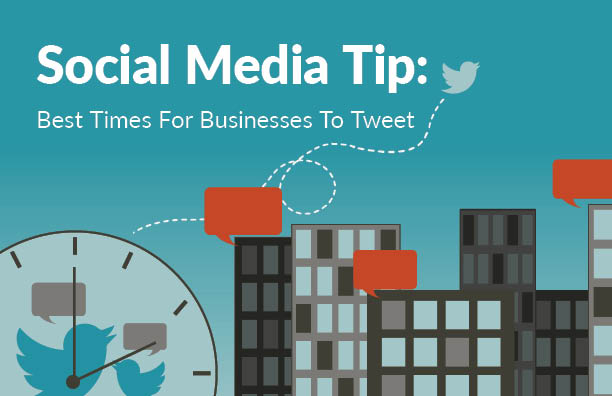 In a fast-moving environment like Twitter, timing your schedule can be important to reach followers before the 20-minute half-life of a tweet means decreasing engagement. (Source) You want your content to hit the feed when your audience is most likely to be using it.
Twitter itself does not recommend any specific schedule on its business pages, but it does say you should create a "regular cadence" of content, meaning your followers will know what to expect from your page.
According to HubSpot, many businesses pick up a schedule of tweeting first thing in the morning, at lunch break, and again in the early evening to match the schedules of their audience's social media use.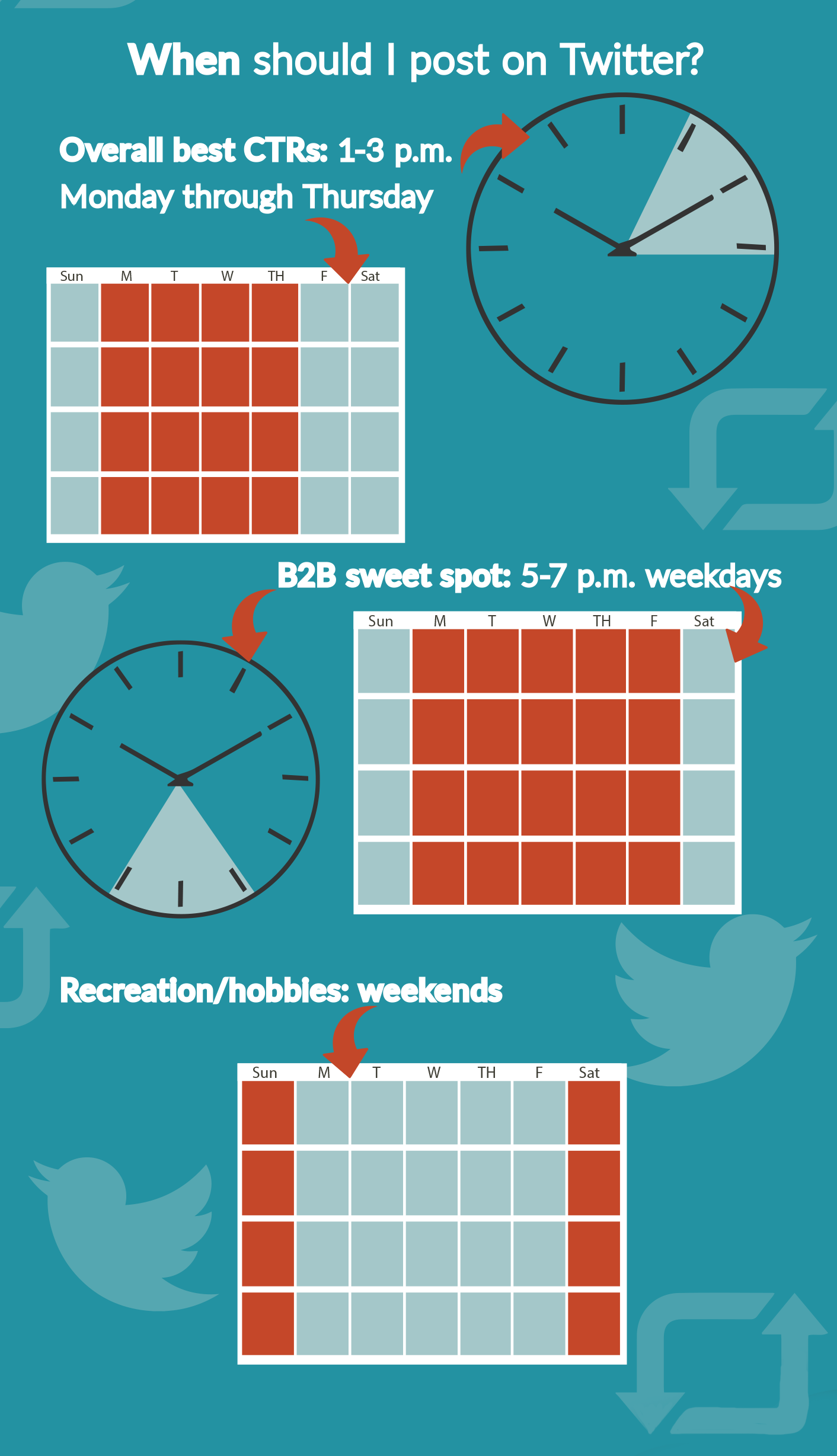 Overall click-through rates on Twitter, however, are highest weekdays between 1 and 3 p.m., with the worst times appearing to be weekend evenings after 8 p.m. and Fridays after 3 p.m. B2B sometimes benefits from early evening tweets, as this is when entrepreneurs may be catching up on the latest news.
Certain industries may see more traffic at different times—such as a restaurant or bar posting about a Happy Hour special late in the afternoon on a weekday. Hobby and recreational brands tend to do well on weekends when audiences are thinking about their free time activities.
You may want to experiment with different times and days, however, and monitor your results, then adapt your posting schedule to maximize the impact of your tweets.
Regardless of when you post, you are using social media as part of an overall inbound marketing strategy, your tweets should be designed to help drive traffic to your website. If you are posting the recommended amount on Twitter (up to 15 tweets a day), not all of them need to, or should, be website links—some should be retweets and sharing other information useful to your audience—but at least some should point blog posts, product information, webinars or other landing pages. (Read more: Your Complete Social Media Guide: What, Where, When and How Often To Post.)
We talk more about using social media to drive web traffic in our Social Media Problem/Solution Sheet. Or talk directly to me—if you'd like to chat about how to make social media an integral part of your inbound marketing strategy rather than a separate approach, schedule time in my calendar for a no-obligation consultation.