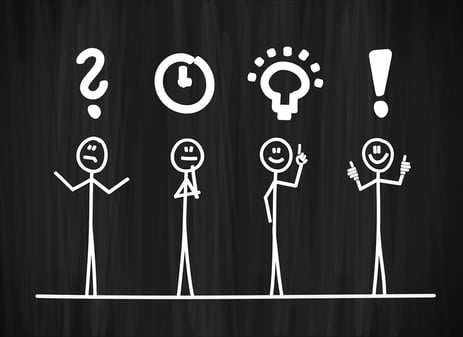 Today's consumers turn to their browsers when it is time to research a product or service. In fact, 71 percent say blogs affect their purchasing decisions. (Click to Tweet!) Let your blog establish you as a trusted thought leader.
To do that, though, you need blog content, and more (good) content is better. HubSpot research shows that businesses that blog 16-20 times per month get two times more traffic than those with 4 or fewer monthly posts. (Click to Tweet!)
Our advice: Blog frequently to increase traffic and drive search engine traffic to your website. Make sure your blog stays top-of-mind.