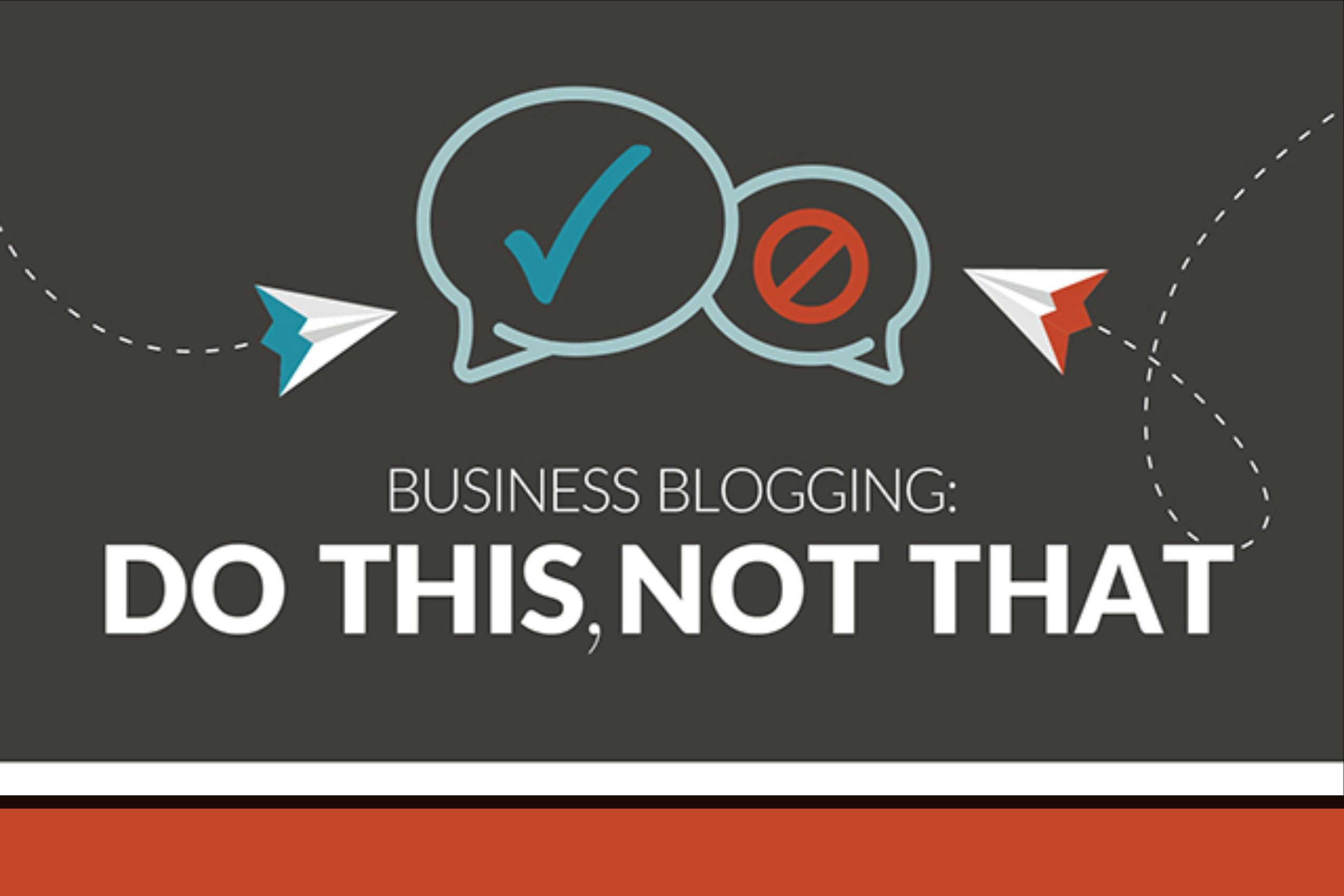 You want your business blog to attract visitors, not go unnoticed.
You want it to establish your brand as an industry authority, not turn prospects away with bad writing, inconsistency or pushy sales.
So many things you want your business blog to do, that it can only achieve if you do the right things first in planning, writing and promoting your posts.
Here are eight essential dos and don'ts to keep in mind.
This infographic is just the highlights — get all of the details of our top business blogging tips by downloading the full ebook: Business Blogging: Do This, Not That. And check out this blog post for a quiz to help you score your current business blogging strategy and implementation.