We've shown you how more web pages typically mean more web traffic. The same relationship holds true between blogging frequency and acquiring customers through a blog.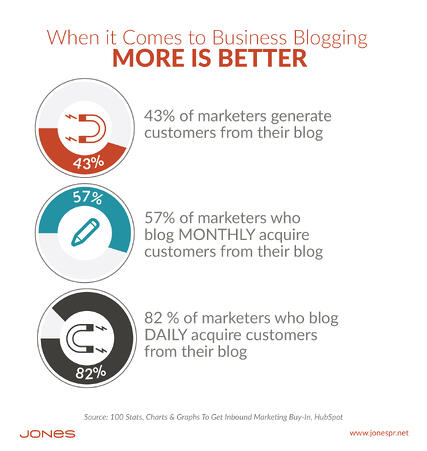 Nearly half of marketers say they have generated customers through their blogs. But when you look at blogging frequency, the percentage increases as the frequency increases. In fact, 82 percent of marketers who blog daily say they acquire customers from their blog. (Click to tweet!)
Simply put – bloggers report more customer acquisition. Find a guide to growing your blog and finding content for increasing frequency in our free ebook: Grow & Scale Your Business Blog.