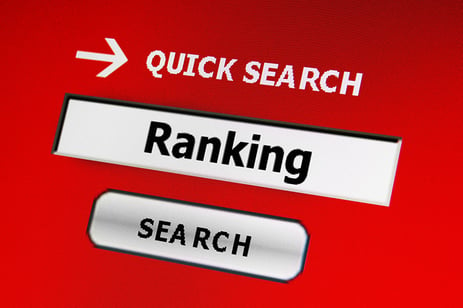 In a web-based world, it is hard to over-emphasize the importance of search engine optimization (SEO) and the use of keywords in driving traffic to your website. After all, according to Marketing Sherpa, 70 percent of "clicks" on search results go to the organic results. (Click to tweet!) Of those, 70 percent, 60 percent of searchers click on the top three results. (Click to tweet!) And 75 percent of searchers never scroll past the first page of results (Click to tweet!)
If you aren't on top, they never see you. So how do you ensure your keywords are bringing in visitors? More importantly, how do you ensure your keywords are bringing in customers and generating a return on investment?
Why You Need to Use Closed-Loop Marketing
The first step in making improvements to your keyword use and SEO is knowing where you currently stand. That means knowing how visitors arrive at your website, what terms they searched to get there and what they do once they reach your site.
All of that is information you will get from using closed-loop marketing. With today's technology, marketers can have a wealth of information at their fingertips simply by implementing software that tracks, tabulates and analyzes each web visitor from first contact through (hopefully) an actual sale.
This is basically how it works:
Visitor arrives on your site, and a cookie is set on the visitor and their source (e.g. email, social media, search engine).

As the visitor browses your website, the cookie tracks each action.
If the visitor submits a lead capture form, the visitor is converted into a lead.
When the lead becomes a customer, the software can attribute customer acquisition to the visitor's original source.
Marketing software, such as that offered by HubSpot, links with customer relationship management (CRM) software to support the transfer of information and synchronize the activities of sales, marketing and customer service teams.
While closed-loop marketing can generate insights into all aspects of your marketing and sales successes and failures, today let's focus on the one specific piece: keywords.
How to Analyze Keyword Performance
Tools such as HubSpot's Keyword Tool can tell you how your site ranks for each keyword against the competition, how often that keyword sends visitors to your site and how often visitors who searched for that keyword convert into leads or customers.
With this information, you can focus your SEO efforts on creating content and generating inbound links around search terms that drive real results for your business. This requires looking deeper than simple search rankings and traffic.
Example: Your site ranks #2 for the search term "purple snake shoes," and that term has sent ten visitors to your website in the last month, two of whom became customers. For the search term "orange snake shoes," however, your site ranks #9, and only three visitors have come to your website through that term. But all three made purchases.
With this information, you know you should spend more time creating content and building inbound links around the term "orange snake shoes" to improve your listing position in the search engine results pages (SERPs) for the term, and thus increase the amount of qualified traffic that comes to your site for that term.
Putting Analytics to Work to Improve Search Rankings
Now that you know where your site currently stands, let's look at how to use that information to improve search rankings, drive more traffic, and ultimate improve your marketing ROI by increasing conversions and sales.
First, optimize your site more completely for the keywords you have learned have the highest conversion and closing rates. Focus on creating content and building inbound links around those terms in order to increase the amount of qualified traffic that comes to your site. Using our example, that means putting more effort into the term "orange snake shoes," because it has a higher closure rate.
Second, determine what other terms you may be overlooking, and create a mix of keywords that includes both highly competitive terms and long-tail keywords for which your site may more easily achieve a high ranking. That means continuing to use the more competitive terms (maybe, "snake shoes"), but also incorporating more specific long-tail keywords like "orange snake shoes in Oregon."
HubSpot's Keyword tool, and others such as the Google Keyword tool, can help you identify additional keyword opportunities and estimate the expected SERP rankings.
With all that information at hand, you can develop an SEO strategy based on actual numbers rather than guesswork and assumptions. Bet on the keywords that perform for your business and gain valuable insights into your target market. (Our On-Page SEO Template can help you organize your approach.) You will soon see how you can link keywords to profits for your business.
Want to go deeper into using analytics to analyze your marketing program's ROI? Download our free ebook, Unlock Your Marketing ROI, which goes beyond keyword performance to examine the effectiveness of your landing pages, blogging, social media, email and lead nurturing.