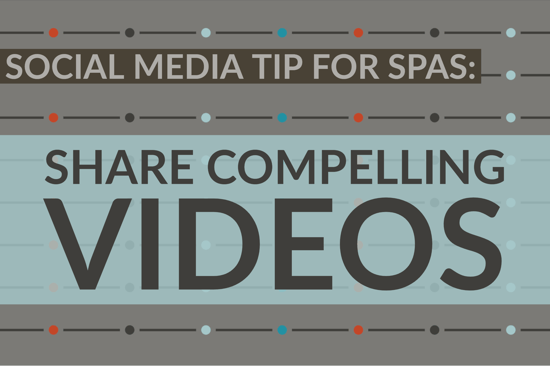 Social media and video seem to be made for each other, but are you making the most of the opportunity?
A few statistics to know:
54 percent of consumers say they want to see more videos from brands and businesses they support.

72 percent of people would rather learn about a product or service through video than through text.

Viewers are 95 percent more likely to remember a call-to-action after watching a video, compared to 10 percent when reading it in text format.
(Source)
Those are some pretty strong arguments for including video in the social media mix for your spa. So what kinds of videos should you use? Here are some ideas to get you started:
A video review of one of your products by a vlogger or one of your customers.

A how-to video about at-home treatments or makeup application.

A tour of your spa (especially if you've recently renovated or updated).

Staff member introductions.

A video invitation to a special event.

Live video from a special event.

News stories about related topics your customers are interested in.
Keep your mind open to ways to use video in your social media, both your own — which is easy to create with simple mobile phone apps — and shared videos from trusted sources such as your product providers, industry media or trusted vloggers.
Learn more about using organic (not just paid) social media content to drive increased business for your spa by downloading our case study here, or chat with us to learn about how you can get the same results.