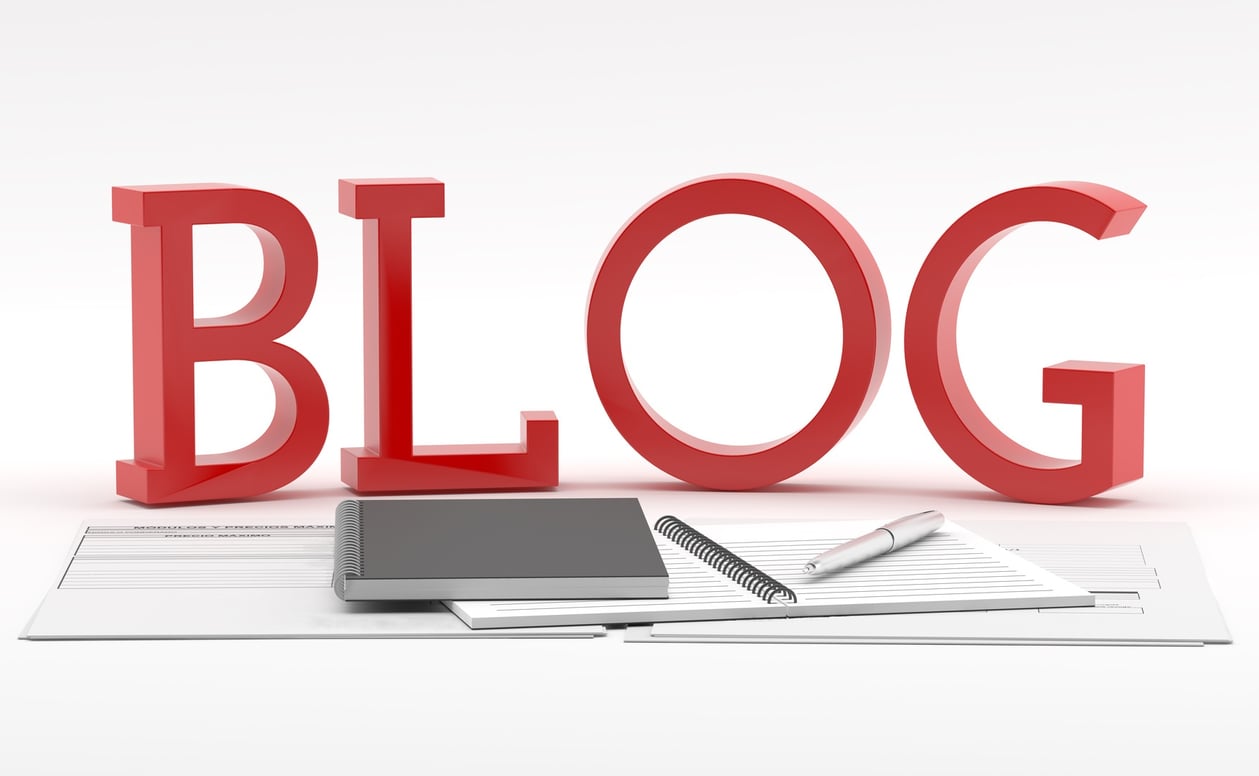 When 87 percent of B2B buyers say they give more credence to content shared by an industry influencer (see our Aug. 24 blog post ), it tells me one thing: We need to make it easy for readers to share our content.
While "industry influencer" may sound like a select group of people, in reality, nearly all consumers of content trust what they see being shared by their friends or colleagues as well. At least more than they trust content coming straight from a brand.
What that means for you and your business blog is that you gain extra traction when an already-hooked reader or customer shares your content with their social media networks or career connections.
One easy step you can take to grow and scale your business blog is to make it quick, easy and painless for readers (aka someone's trust sources) to share your posts and other website content.
Include sharing buttons
Every blog post, along with your thank you pages after web visitors download an offer, should have a selection of "easy buttons" for email and the social media networks your customers are most likely to use.
These one-click buttons are the antidote to the natural human tendency of laziness. Really, haven't we all thought "I should xyz," but because it takes more than two steps, if it isn't essential, we just skip it. Especially when it doesn't really benefit us.
If your blog post has sharing buttons, however, the reader only needs to make a single click. And if you have set it up appropriately, that one click will even give them a prewritten message to include with the link, such as "I found a great blog post about setting lead qualification parameters. I think we should talk about this soon!"
A word of caution, however. Don't include buttons for every possible social media network out there. Choose a few that are most pertinent to your business, brand and customers. Instagram may make more sense for a B2C brand with a younger target audience, but might not be useful for a B2B provider in a conservative industry. LinkedIn may not be as useful for a highly visual B2C brand as SnapChat or Pinterest, where images rule.
Insert "click to tweet" phrases
Take Twitter sharing a step beyond simply sharing the link, with a simple tool that lets your readers instantly share a direct quote (or, a shortened version you have already written) from your content. This allows them to share the most insightful tidbits or data points without retyping.
See directions on how to use "click to tweet" in this blog post: Make Your Landing Pages Something to Tweet About.
Know how your readers connect
With more and more content consumption and communication being done on mobile devices, it may be time to look beyond (but not abandon) email as a direct sharing option.
JONES partner HubSpot recently redesigned their blog with new sharing buttons that reflect how both their internal and external audiences communicate. The buttons they shared were for Messenger—now tied with WhatsApp for the leading social app in the world at 1.2 billion active monthly users (Source)—and Slack, a real-time messaging app for teams that HubSpot relies on for many internal communications. Read more about HubSpot's reasoning here.
How do your customers share information? Include the apps that they are comfortable using.
When you encourage blog readers to share your posts, and make it easy for them to do so with minimal effort, you increase the likelihood of reaching new audiences, and those new audiences will be more likely to trust your content because it came to them from people they trust.
Find more about using social sharing to enable and leverage brand evangelists and other tactics that can give your blog the boost it needs in How to Grow & Scale Your Business Blog.