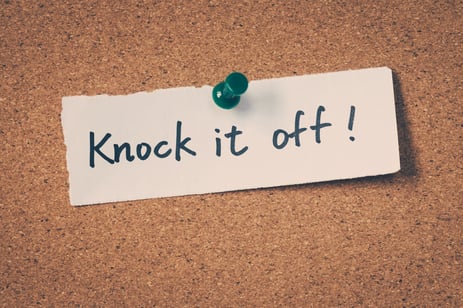 You've seen them. Maybe you've even clicked on them (not that we're asking you to admit to it). But hopefully you've never written one. The Doghouse Diaries classified the seven headline types that fill the internet despite how much they annoy everyone.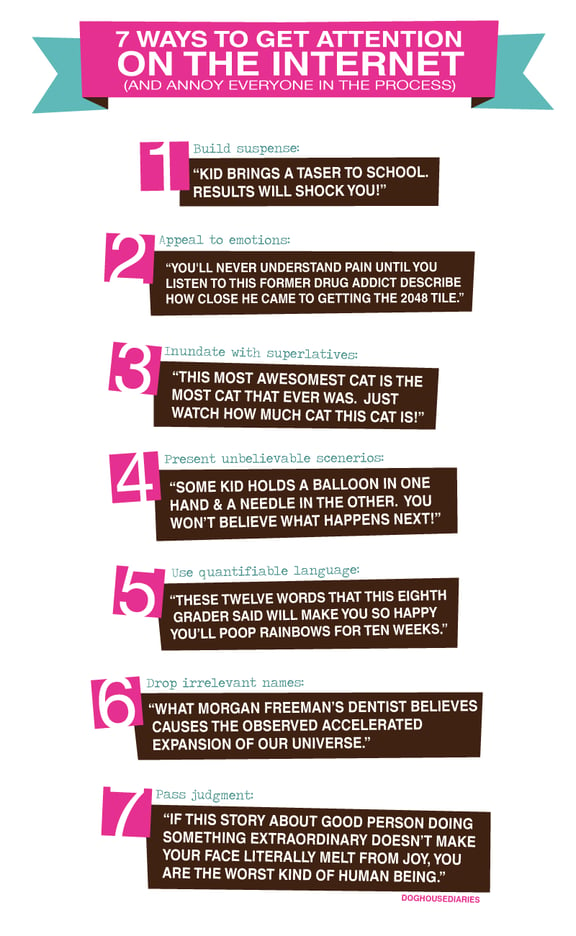 Please don't act like an ordinary marketer and resort to these kinds of click-bait headlines for a business-focused blog or social media- we know your more creative than that! There are better ways to increase your reach and lead generation opportunities in our ebook How to Grow & Scale Your Business Blog.
But if you want to share with us the most awful attempt at attention-grabbing you've seen lately, we could use a good eye-roll.