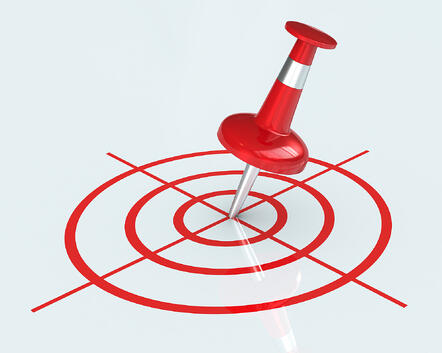 Quick quiz: What social media network's users spend more money, more often, and on more items than any of the other top five social media sites?
Pinterest. (Click to tweet!)
With its growing popularity—70 million accounts, 30 billion pins, and growing—it is vital to optimize your business's Pinterest account in order for it to work for you. Two ways you can do that are to differentiate your pinboards and to be sure you speak your customers' language.
Differentiate Your Pinboard
Pinterest offers a number of general default pinboard options to get users started on organizing, but the default is not going to make your board easy to find. For example, according to a study by RJ Metrics, more than 3 percent of pinboards have the Pinterest default name "For the Home." (Click to tweet!) Your board won't stand out in that crowd. Other default names that show up on too many pinboards are "My Style" and "Products I Love."
Instead, think about giving your pinboards creative names with unique and specific keyword terms your users may be likely to search. For an interior designer, that could mean using names such as "Modern Kitchens" or "Children's Bedrooms." A greenhouse might choose pinboard names based on plant types or growing conditions: "Spring Blooming Perennials" or "Plans for Shade Gardens."
Designer West Elm is a great example of this. Their pinboard names are centered on themes their target market is likely searching. Not just "design" but more specific: "small space living," "cozy cabin" and even patterns that are currently in vogue: "chevron."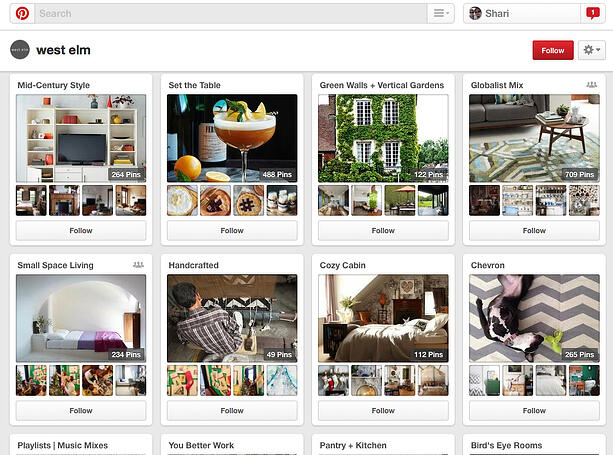 Book publisher Scholastic, familiar to many for its school book orders and book fairs, focuses its pinboard names around familiar book series and on teaching aids. With many of the boards including "teaching" along with other keywords, it is more likely to be found by those who have the most influence in promoting the company, while also providing them with resources and information.
Speak Your Customers' Language
Pinterest is no place for inside jargon and language unique to your company. Remember that you are writing for customers, not your colleagues. Your 'About' sections and board names should all be optimized using terms your target customers and buyer personas actually use in their everyday lives.
Think about what your target customers are searching for and what terms they are using to find it. Have you pinned useful "how-to" items? Use season and subject specific long-tail keywords that you incorporate in the name of the pinboard and the individual pin descriptions.
For a company such as Fiskars, the Pinterest penchant for crafts makes boards full of links to "how to" complete a range of projects is a natural.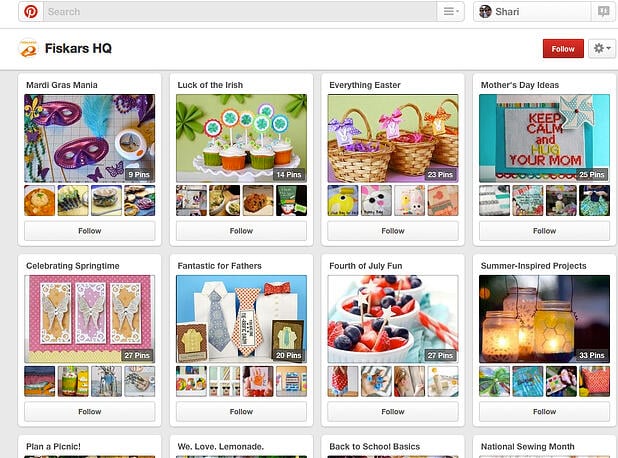 What related subjects might your customers be looking for? If your business sells natural cleaning products, your customers might also be interested in related lifestyle choices. Create pinboards and use terminology that helps them find similar information, such as organic food markets, family-friendly activities, or possibly pet items made from natural fibers. Your boards should not feel like an advertising board for your products; instead, it should be a comfortable space curated around the style, needs and lifestyle of your potential clients.
Lorna Jane is an Australian brand that makes fitness wear for women. But their top pinboards are not about clothing. They are about healthy living. "Move" features yoga and pilates tips, ways to take active breaks from your desk at work, motivational quotes and suggestions for a workout playlist. "Nourish" is full of fantastic images of healthy recipes that would appeal to the same target audience who is looking for fitness wear. Other boards highlight the personality of the brand's creator and namesake, talk about places to visit, and show plenty of active women. But they don't focus on the clothes.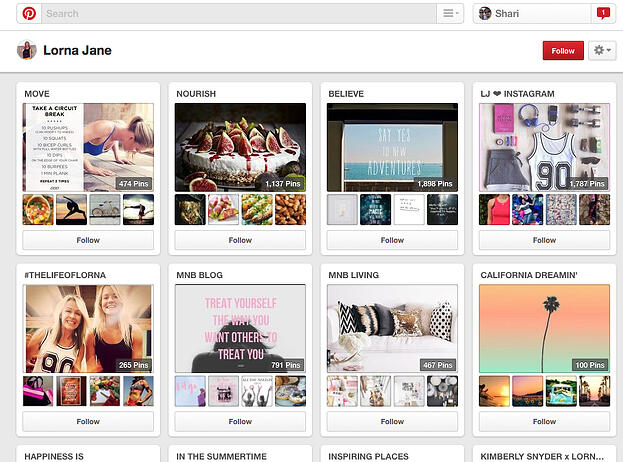 Those are just two of 10 tips for optimizing your Pinterest presence for search included in our free ebook How to Optimize and Measure Your Pinterest Business Account. Download it and tap into the Pinterest potential. Pin search success!