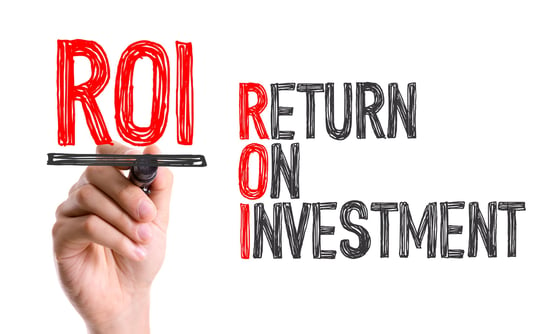 For the last seven years, inbound marketing software pioneer HubSpot has published its State of Inbound report, based on surveys of thousands of marketers around the globe. (Full disclosure: JONES is a proud HubSpot-certified partner.)
The full 2015 report includes sections on both marketing and sales, and provides a world of benchmarks and statistics. One of the key takeaways from their research is something that falls neatly into our JONES marketing methodology: doing the math and analyzing results are key steps to success.
The State of Inbound report notes that the greatest challenge for marketers—across the board, including B2B, B2C, non-profit, large and small—is proving the ROI of their efforts. More than 50 percent of for-profit businesses, and 43 percent of non-profits, cited proving ROI as their biggest hurdle, over managing the website, securing enough budget, finding the right technology, training their team, and other challenges. (Click to Tweet)
While that alone isn't unusual (it has been listed as the greatest challenge every year), HubSpot's surveys found an important link that may impact how you plan your next two years of marketing: companies who were able to prove a positive ROI from their inbound marketing efforts secured larger budgets for the following year. "Respondents whose teams demonstrated positive marketing ROI in 2015 were more than twice as likely to receive higher budgets," the report states. (Click to tweet)
So how do you prove marketing ROI? By tracking it.
HubSpot found that just tracking ROI made marketing departments 20 percent more likely to receive a higher budget the next year.
The surveys also showed that the leading marketers, those with the higher ROI, checked their analytics more often than those with less impressive results—often three times or more each week.
Closed-loop marketing, which provides detailed tracking of how each lead and customer interacts with your website, is an important part of proving the ROI of your marketing efforts. Integrated software such as HubSpot's platform simplifies tracking results, reporting analytics, and proving ROI. Let us give you a demonstration of how HubSpot works, including ways of proving your ROI in the coming year in order to back up future budget requests. We also look forward to talking with you about how to put the rest of the insights in the 2015 State of Inbound report to work for your business.
If you have already read the report, tell us which results you will be taking cues from in the next year.