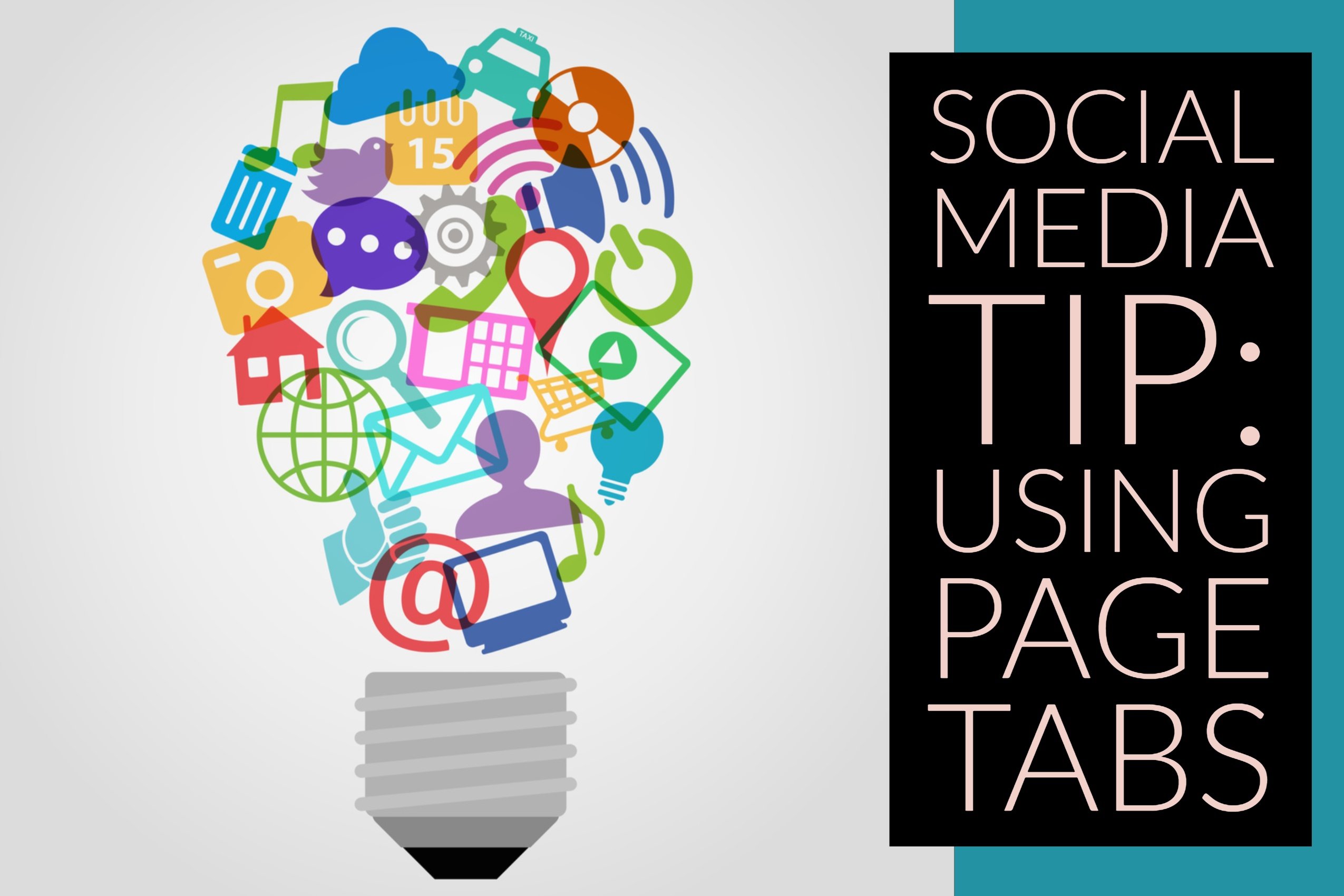 As you set up your business Facebook page, you'll want to make it easy for visitors to the page to navigate to the most important information (aka, the information you want them to see first).
One way Facebook organizes access to information and elements on your business page is with "tabs" that group information on your page and provide quick links. Where they actually appear may vary based on the platform viewers are using: desktop, mobile phone or tablet app. They may be actual "tabs" or buttons just below the cover image, as a list in the column below the profile photo, or a combination of the two.
If left to default, Facebook may place the tabs in this order based on the type of page you have:
Posts — Reviews — Videos — Photos — About — Community
If that makes sense to you, great!
If not — let's say you'd rather have your "About" section easy to find at the top left, or you frequently host events and would like them highlighted — it's easy to adjust to make your page more accessible for your readers. Just click on Settings, then go to "Edit page".
There, you can turn off the default settings, rearrange the order in which your tabs appear, add more tabs (others offered under Facebook's settings include: Events, Jobs, Live Video, Shop, Notes, Offers, and Services). Choose the ones that make the most sense for your business and your customers.
Want to get even more advanced? Check out HubSpot's instructions for creating custom tabs to point to content on your website.
Regardless of which tabs you choose, remember that Facebook will only show the first four in the order of preference, with others available under a "More tabs" drop-down, so be certain to put those most likely to be useful at the top.
Get more basics on social media marketing and setting up a business Facebook page by downloading our illustrated step-by-step guide here.