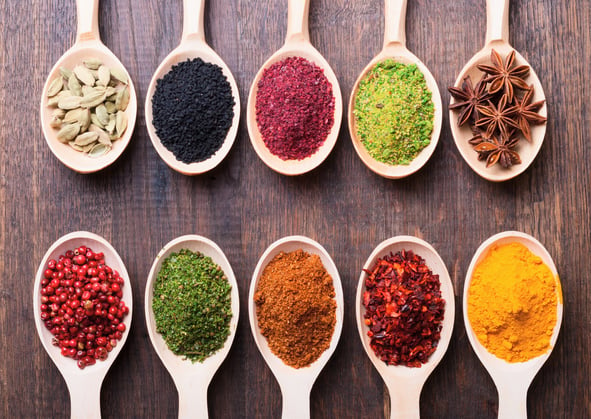 When it's time for me to research something new —whether I'm thinking about buying a new car, planning a vacation or seeking information about investment options— I turn to Google. Where else? And then I look for results that are articles from respected sources. Give me words on a screen, and I'm a happy girl.
My husband? He is all about video. His research database of choice is YouTube.
And my best friend? Her first stop is Pinterest. She thrives on the visual aspect of seeing great photos and illustrations.
So what does this have to do with inbound marketing? It is a micro look at what also happens on a macro level. No single type of content is going to reach everyone in your target audience. That means if you are only offering a single type of content in your blog, you are missing potential leads who never even look your way. It is one of the biggest mistakes business bloggers make.
Here are 10 ideas for adding variety to your business blog:
1. Text-based copy.
Do I need to explain this? This is probably already your bread-and-butter style blog. But don't let them be the only thing you offer. There are lots of ways to vary this content, too, including the five blog post styles outlined in these templates.
2. Charts or graphs.
Visual learners or data-driven individuals want to see your research, not just read about it. Present clean, easy to read charts to clarify complex ideas or gather large amounts of information into a simple format. Visual presentation of financial information is the hallmark of TradingGraphs.com.
3. Audio content.
This could include podcasts, interview recordings or other audio offerings. One advantage audio has above other types of content is its portability. Your audience can download audio to listen to during a commute, workout, or other times when their hands or eyes may be otherwise occupied. BlogTyrant tells you how to create audio content here.
4. Cartoons.
Business is serious. Right? But that doesn't mean there isn't room for some humor. Surveys show that 43 percent of people share things on social media because they are funny. Give them a reason to smile.
5. Infographics.
One of the fastest growing segments of content creation combines facts and figures with visual appeal. Infographics range from simple, quickly-read facts to longer, more complex step-by-step instructions, lists, or gatherings of related information. Less daunting than a long block of text, infographics can add punch, but they do take time and talent to pull off.
HubSpot's infographic on infographics provides valuable information in a great-looking package:

6. Guest blog articles.
Reach out to other industry bloggers or experts and ask them to weigh in on a topic of interest to both their readers and yours. They can inject a new perspective, while also bringing along new readers, who will hopefully stick around to see what you have to say. Healthcare notifications service TeleVox featured a short and simple guest blog from a provider about cutting no-shows in half, letting someone else show how important their service can be.
7. Curated lists.
These are the kinds of things you can't help clicking because it feels like someone else has done the work for you. HubSpot told us in June about the top 10 business podcasts we should listen to. TechRadar.com provided a review of photo editing apps for mobile phones. I'm a sucker for lists of the top 10 roadside attractions in each state. How else would I know about a big blue whale in the middle of Oklahoma?
8. Industry-related book reviews
Put your reading habit to work by reviewing the latest business-related books you've read. Share what you liked or didn't like about the book and whether you put any of its concepts to work. Interview the author for added authority. Social Media Examiner combined the book review with a curated list for this look into 17 social media books.
9. Q&As.
This is a great way to get your front-line staff to provide input on blog topics. Offer answers to the seven most frequently-asked questions on the customer service line. Obviously, if people are calling and asking the questions, the information has value.

It can also be a Q&A interview with someone who is an expert in your field or one of your customers such as this Q&A by Zendesk with two representatives of one of their client companies.
10. Videos
Some people just don't want to read. They want to watch. Video content can range from interviews, instructional how-to's or news style announcements to funny or entertaining takes on your industry.
And there you have it. Ten ways to spice up a business blog. With all of these options, there really is no excuse for a stagnant blog. With that blogging error corrected, take on the rest of the easy fixes for common mistakes that could be costing you readers and leads. We outline 15 of them in 15 Business Blogging Mistakes and Easy Fixes.