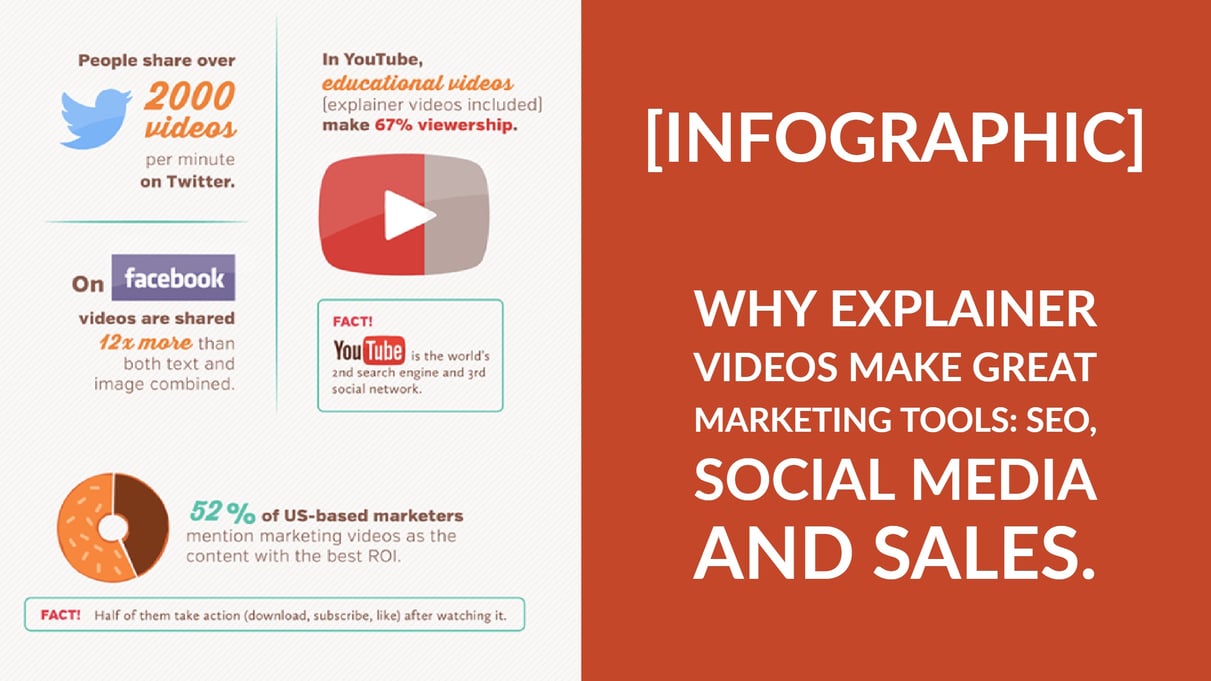 Which would you rather do to learn more about a brand, a product or a service: read an article or watch a video?
While there are some people who still choose the first option (and still prefer their news in the newsprint and smudgy ink format), they are a distinct minority. Four-fifths of us would rather get information in video form. That preference holds true when it comes to B2B marketing as well. (See 3 Video Marketing Stats That Influence Your 2018 B2B Strategy.)
One of the most common types of videos, and most versatile for marketers to utilize when jumping in, is the explainer video. YumYumVideos outlines why they are, as they say, "the greatest marketing tools" in the infographic below.
Wondering how you would use an explainer video if you created one? We've outlined 28 different ways to use and promote videos as an element within your inbound marketing strategy. Download our How to Maximize Your Marketing Videos checklist to find inspiration and ideas for your own explainer videos.
Here's the infographic for your enjoyment: