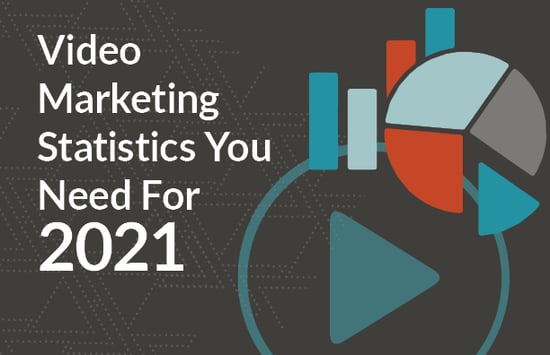 How has your approach to video changed in the last year?While video marketing has been steadily increasing for some time (up 41 percent since 2016 according to data gathered by Wyzowl), 2020's unique circumstances provided extra incentive for many marketers to get on board.
Of those already using video marketing who said the Covid-19 pandemic would impact their video marketing budget, the majority said it would actually increase their spending on video. And a whopping 24 percent of video marketers responding to Wyzowl's query said that they had used video for the first time in 2020—nearly half saying it was due to new challenges presented by the pandemic.
What about you? Did the pandemic change your approach to video content?

With video marketers citing benefits that range from the obvious—increase website traffic—to those that save money and resources in other departments, such as reducing the number of support calls received, it may be time to consider adding or expanding video in your content marketing strategy.
One big jump in the last year, both in terms of use and performance, has been the rise of webinars as in-person events, conferences and meetings ground to a halt. More than 9 in 10 marketers who use webinars say they've been a success.
What kinds of video would you like to add to your 2021 and 2022 marketing strategies? Learn more about how JONES can help build your video content strategy and campaigns by downloading The JONES Video Solution and Process or scheduling a time to chat with me. You can also see examples of our video work here: Secrets For Video Marketing Success: What West & JONES Did Right.