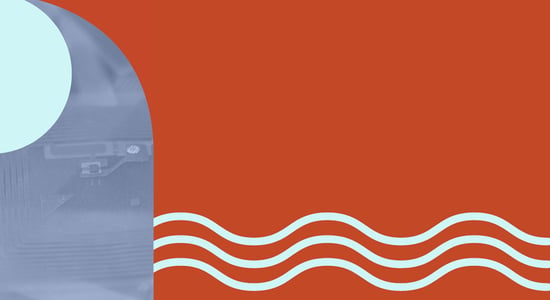 Keeping up with what is happening in the marketing world (and technology world, and media world, and all the other interconnected industries we need to understand and work within) can be challenging. We've all heard about how the most successful businesspeople dedicate time each day to learning.
This article from Inc. says to "read" about your industry and beyond. But what if reading isn't your style? Or you just don't think you have time to dedicate to reading? Or you just can't sit still that long?
Enter the podcast.
If you are ready to incorporate the daily success habit of learning about your industry, you can find inspiration in audio that you can build into your commute, your morning workout (another of those "how successful people start their day" habits) or while your hands are occupied with a soothing movement like knitting, coloring or building cabinetry.
You'll be in good company. In the last 20 years, as listening habits and media consumption have evolved, podcasts have steadily risen in popularity, with nearly 3/4 of the U.S. population over age 12 having listened to online audio in the last month. More than 1/3 of Americans listen to podcasts regularly. (Source) Podcasts cover nearly every topic under the sun, including, of course, marketing. In fact, I've seen lists of nearly 100 different marketing-focused podcasts.
But don't worry, if you're just looking for one new podcast to add to your routine, you'll likely find one among the five options listed below. These great listens fit a variety of moods, whether you need a quick-hit inspiration, dedicated how-to instruction or to hear from a kindred spirit in marketing, there's a podcast for that. Which will be your next subscription or binge-listen?
For the time-crunched
I've already mentioned that podcasts are great for those with tight schedules since they can be incorporated into parts of the day that occupy your hands, but don't require total concentration (think chopping veggies for the week's meals). But if even that time is at a premium, you can still fit in some quick inspiration and helpful tips with 3 Minute Marketing. Each episode is just six minutes: three minutes from an industry expert, like this one with fintech marketer Brian Chevalier-Jordan, plus a few insights from host Chris Mechanic of WebMechanix.
For marketing novices and how-to tips
If you have a little more time and are looking for more detailed, practical advice to apply to your marketing, two podcasts that can help new marketers gain a broader understanding or help anyone with step-by-step guides or explanations of what works (or doesn't) and why are Marketing School and Marketing Made Simple.
Marketing School features well-known marketing and SEO guru Neil Patel along with Eric Siu of Leveling Up. With more than 2,000 episodes in the archives, you can find insights into everything from why your YourTube ads aren't working to improving client retention. At just 10 minutes (or less) each day, it's easy to make marketing school a part of your daily routine.
Marketing Made Simple host J.J. Peterson goes a bit more in-depth with 25-35 minute podcasts that focus on fundamentals such as how to use testimonials to grow your business or how to build a social media content calendar.
For B2B marketers and CMOs
While many marketing podcasts mix B2C and B2B advice, we know, like you do, that B2B marketing is its own animal and often requires a different approach that most B2C marketing. That's where The Revenue Marketing Report podcast by CaliberMind comes in. With categories focused on ABM, demand gen, marketing ops, sales and advice for CMOs, this podcast brings in guests with a depth of experience in B2B marketing to talk about a wide range of topics. One of the most recent address the importance of measuring your marketing objectives (sounds a little like "doing the data work" to me).
These 30-minute episodes are great for your commute or lunch walk, and many reach beyond strictly business to balancing life and finding happiness including episodes on navigating parenthood and career, starting a passion project or developing a more human approach to leadership.
For marketers who share our philosophy
At JONES, we believe that strong marketing strategies are long-term endeavors that focus more on substance than sparkle and are meant to keep driving traffic, leads and revenue for months or years, not just next week. We've found our soulmates in Omniscient Digital's The Long Game. Right in their own description they say that they focus on "success stories where long-term thinking triumphs over short-term plans."
These podcasts aren't quick-hit content. Including both outside guests and their own in-house team; these 45-minute-plus conversations dig into bigger topics like building an audience with content marketing, event marketing and the fundamentals of conversion rate optimization.
For those looking to binge back through the years
John Wall and Christopher Penn have been chatting about "Marketing Over Coffee" on a weekly basis for 15 years, which means they have a treasure trove of archived material for your binging pleasure, plus the latest information. Whether you are intrigued by the advent of AI-generated copy or just want to entertain yourself with a trip on the way-back machine to the depths of the archives to hear them talk about things like MySpace and Hannah Montana.
Their most popular episodes include conversations with well-known names such as Seth Godin and Ann Handley and cover topics from social media to the shifting movie industry and outdoor advertising. In just 20-25 minutes, each episode touches on a variety of information you need to know, or will at least be glad you've learned.
Podcasts are a great way to keep up with what's new in the industry, find inspiration and learn better ways of doing what we do every day. The bonus is that we can listen in anytime.
Tell me about your favorite podcast–marketing or otherwise! What do you love? Short, bite-sized episodes? In-depth instructions? Conversations with cool people? Share your favorites in the comments so we can all enjoy them!