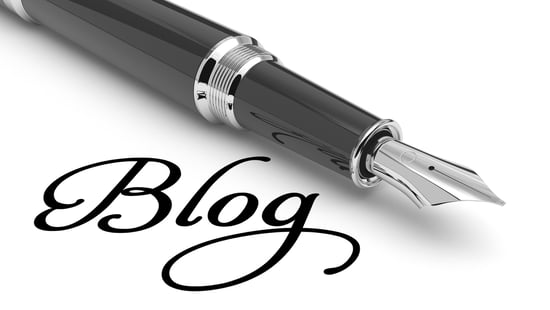 Another day, another blog post. If you've been blogging regularly, you know the feeling of facing that blank screen and wondering how you are going to fill it this time. (If you've just started your business blog - trust me, you'll understand soon.)
It's easy to get stuck in a rut where all of your blog posts start to sound the same. Why not try a new format to shake up your next post?
Here are five different formats to try. (We even have free templates here to make it easier.)
1. Write A How-To Business Blog Post
We've said many times that quality content, including blog posts, videos, downloads, and infographics, needs to be useful. What could be more useful than a how-to post that helps your readers do something faster, cheaper or better than everyone else?
How-to posts can work for nearly every industry, whether your company is B2C or B2B.
Example 1: In-depth and detailed steps are highlighted in First Round Review's post explaining how to Find, Vet and Close the Best Product Managers.
Example 2: GlassDoor takes a problem/solution approach in its blog post on How To Modernize An Outdated Culture.
One key to a successful how-to post is making sure you give clear and complete instructions for whatever you are teaching. Bullet points or a numbered list of steps will help your reader follow along.
Quality photos will make your post even more useful, appealing to those readers who are especially visual in nature.
Think of your how-to posts as a user manual, then make them 100 times clearer than the assembly instructions that came with your last piece of Ikea furniture.
2. Write A List-Based Business Blog Post
I love lists. Grocery lists. To-do lists. Bucket lists. Readers love lists, too. They are easy to scan, stay on topic, and are a natural for those blog headlines that tend to get lots of clicks.
Here is an example of one of our list posts: 25 Offers to Appeal to Every Stage of the Buying Cycle.
Lists posts can also be created as checklists or "Top 10" selections.
Example 1: The blog for outdoor outfitter REI speaks directly to some of its most daring customers (or those who wish they were) with 10 Things I Learned From Climbing, starting with this attention-grabber: It is possible to be so scared you think you might die from being scared.
Example 2: One of the other popular types of list post involves pointing readers toward useful tools, as ClearVoice does here: Steamline Your Twitter Strategy With These 9 Tools.
Keys to creating successful list posts for your business blog include organizing the list logically: chronologically, alphabetically, step-by-step, or from most to least popular. You list should also be consistent. Keep each entry roughly the same length and tone and use formatting such as bullets or boldface type consistently in each entry.
Visuals and examples can also enhance your list.
3. Write A Curated Business Blog Post
Not everything you publish on your blog has to be your own. (That doesn't mean plagiarism is OK - give credit where credit is due.)
Curated collections can serve the same purpose as original content: educating, engaging and attracting readers and customers. But rather than creating everything from scratch, you are finding the best information out there and bringing it together in one place for your audience.
Example 1: HubSpot chose 28 great TEDTalks to highlight here.
Example 2: Smashing Magazine's weekly Web Development Reading List serves as a regular round-up of links to tools and articles from around the web.
What to avoid: Simply throwing together mediocre examples. Whether you are curating videos, infographics, quotations from industry leaders or examples of website design, remember to focus on quality and relevance. Then add value by packaging the content in a pleasing way or adding your own insight.
4. Create A SlideShare Business Blog Post
Think beyond words on a page. SlideShare presentations break up the monotony of text with visuals and interactivity — an infographic with action.
With a SlideShare post, you let the slides do most of the talking. Because you don't need to link items together with wordy transitions, SlideShares are well-suited to topics such as collections of data, quotations, and step-by-step descriptions.
Example: HubSpot's collection of inspiration quotations from Steve Jobs doesn't need additional commentary. The SlideShare lets the quotations speak for themselves.
Though SlideShares contain less text, you will still need to dedicate a lot of time to the visual aspect of the presentation. Sometimes writing less is tougher than writing more.
As with any blog post, SlideShare posts can only achieve their inbound marketing goals of generating leads through your website if they include calls-to-action (CTAs). At the very least, include a CTA at the end of the SlideShare.
5. Write A Newsjacking Business Blog Post
Want your blog to trend? Try writing posts that match what is trending in your industry. Newsjacking means capitalizing on the popularity of a current news story to amplify your audience and reach.
This type of post can't be planned and written weeks in advance (with the exception of "softer" types of newsjacking, such as giving your posts a seasonal focus). Instead, you need to be watching the news and react quickly with your own take on the topic of the moment.
Newsjacks can either be quick commentary or an in-depth article that adds a new perspective, but which takes a little longer to formulate.
Example 1: On June 29, Facebook announced newsfeed algorithm changes to focus on friends and family. The next day, BufferApp offered it's take on how those changes would affect businesses using Facebook.
Example 2: Wistia took on another recent Facebook development, providing how-to advice and pros and cons of using the platform's Facebook Live feature.
Want your newsjacking posts to stand out, and not just be another blog that jumped on the bandwagon? Then make sure you follow these two rules scrupulously:
1. Be accurate.
2. Source your news properly.
Don't lose the edge you gained with current commentary by being sloppy with facts and attribution.
Need more than inspiration? This free set of templates will take you or your writers step-by-step through the process of crafting each type of business blog post: 5 Ways to Write A Blog Post. They are yours, free.