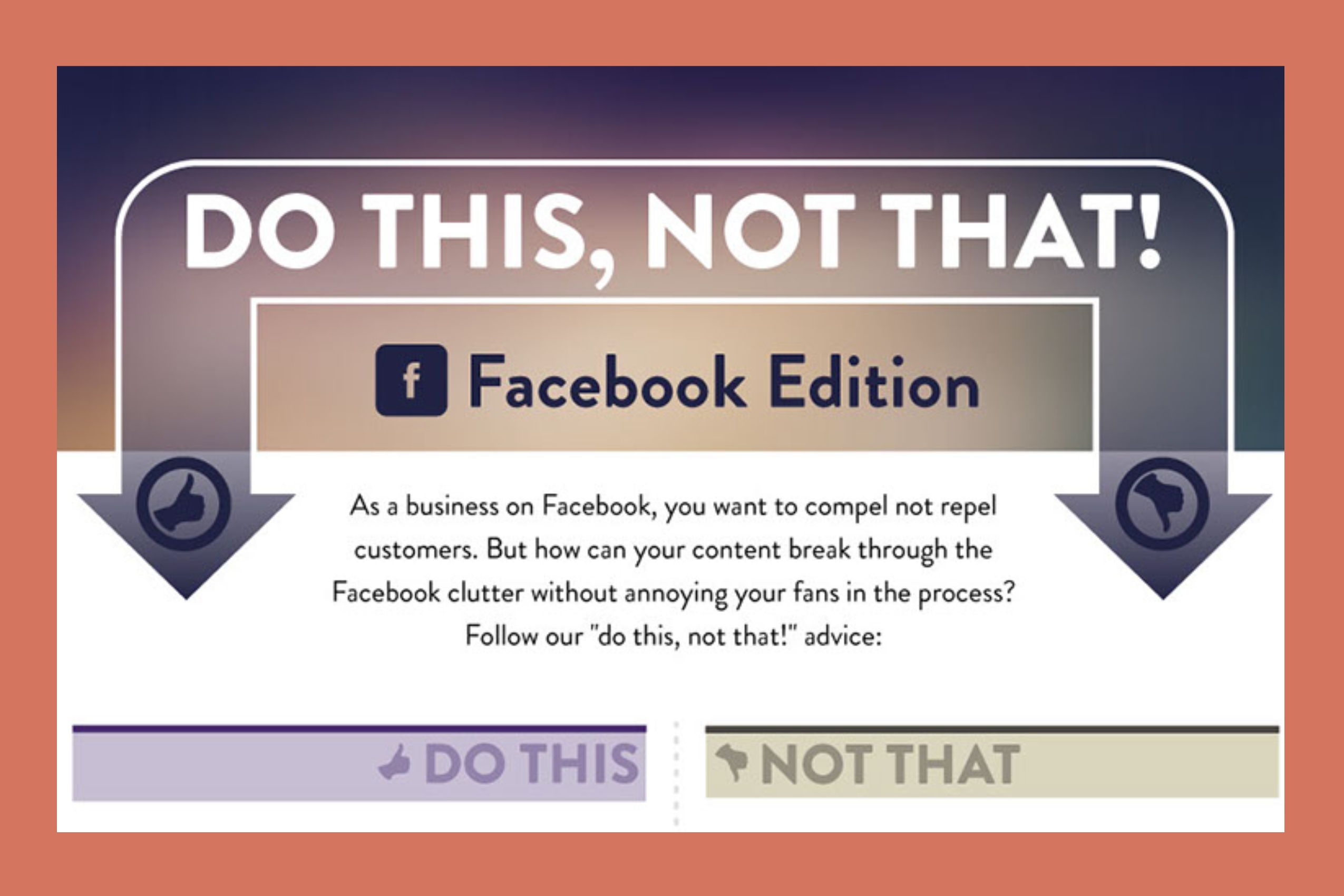 Wondering what little changes you can make to your Facebook strategy that will increase engagement and exposure?
Sometimes, it's as simple as following a "less is more" philosophy — such as keeping your posts to 80 or fewer characters — or asking a question.
Those are two of the tips VerticalReponse includes in their "do this, not that" infographic.
Are you committing any of the "not this" transgressions?
Combine the tips in this infographic with our Rate Your Facebook Presence scorecard to find opportunities for improvement and growth.
If you like reading "do this, not that" style advice, you're in luck! We've covered two other inbound marketing topics in downloadable Do This, Not That ebooks: business blogs and email.