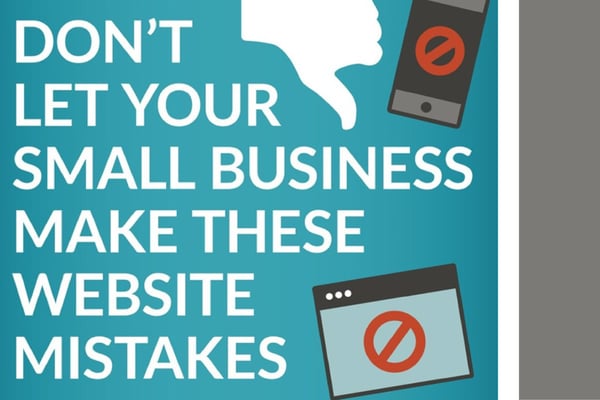 When was the last time you took a close look at your business website? Last week? Last month? Or maybe when you first had it created, what was it now? 6 years ago?
If your small business isn't involved in e-commerce, and doesn't have any frequently changing information such as a restaurant with a seasonal menu, it can be easy to lose track of the website in the day-to-day shuffle. But if you aren't reviewing and updating your website on a regular basis, you are likely losing business.
In fact, 50 percent of consumers who visit small business websites say the thing most likely to leave a bad impression is outdated contact information. If your phone, email, address or other modes of contact have changed, updating the website is a must.
Read on for more turn-offs that, according a survey by VistaPrint, could be harming your business's reputation before a potential customer even sets foot inside the door.
If it's time for a website overhaul to update information, refresh the look and add new pages about products, take time to also focus on making your website easy to find, with an eye toward basic SEO details. This post has tips for optimizing your local search standings, and you can download our On-Page SEO Template & Guide to help keep all of the keywords and key information straight.