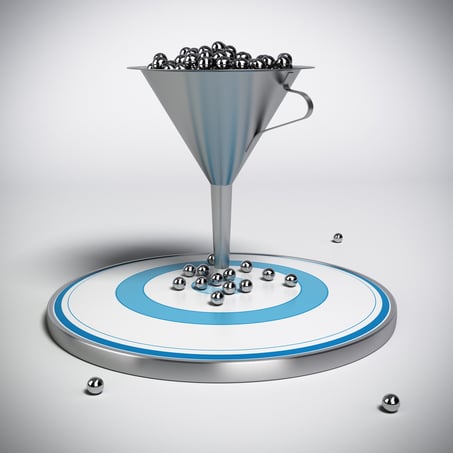 Surely we've all used a funnel at one time or another. It's a relatively simple tool for gathering materials from a large source and directing them into a smaller opening. Your inbound marketing content works much the same way — gathering a wide number of web visitors, and directing them toward the small target of becoming a sales-qualified lead.
Here's how I described the sales funnel, and the role various types of content play, for public relations professionals.
Defining and Using the Sales Funnel in Content Marketing

Obviously, PR and marketing working together to maximize everyone's strengths will yield the best results for your company.
If you want an at-a-glance visual for content in the sales funnel, download our Content Strategy for the Sales Funnel reference sheet and keep it handy as you plan your content strategy for inbound marketing.