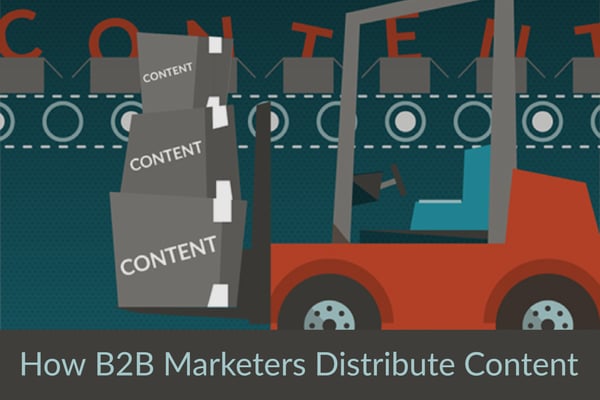 There was a time when B2B marketing content had limited distribution channels, but in today's digital environment, the possibilities are continually expanding, especially as platforms such as social media provide potential to combine a broad reach with tightly targeted audiences based on geography, industry, job title or even employer.
Not surprisingly, email and social media top the list of channels B2B marketers use to distribute content. They are low cost, easy-entry channels, and have a wide potential. Just behind them, nearly 4 of 5 B2B marketers are using business blogs to distribute content as well, far outpacing the older methods of print media and even in-person events.
But what I found most interesting about this survey by the Content Marketing Institute and MarketingProfs was this: How B2B marketers rated the effectiveness of business blogs differed in correlation with how they rated the effectiveness of their overall marketing strategy.
The most successful B2B marketers were twice as likely to say blogging was among the most effective methods of distributing marketing content.
What that tells me is that when you do blogging right, everything works better.
A business blog plays a key role in a complete inbound marketing strategy, especially since as many as 94 percent of B2B buyers research products online before buying* and many are as willing to consider vendor materials as a reliable source of information as they are industry media (find more on these stats here.) *Source.
Business blogging done right means, among other things, that it is closely coordinated with other content distribution efforts, including email, social media and even PR efforts such as contributed articles.
Want to see how a complete campaign including all of those elements comes together? Download a sample in Creating a Winning Inbound Program to see how a business blog provides an essential building block in a B2B content marketing strategy.
In the meantime, enjoy all of the statistics in this infographic: