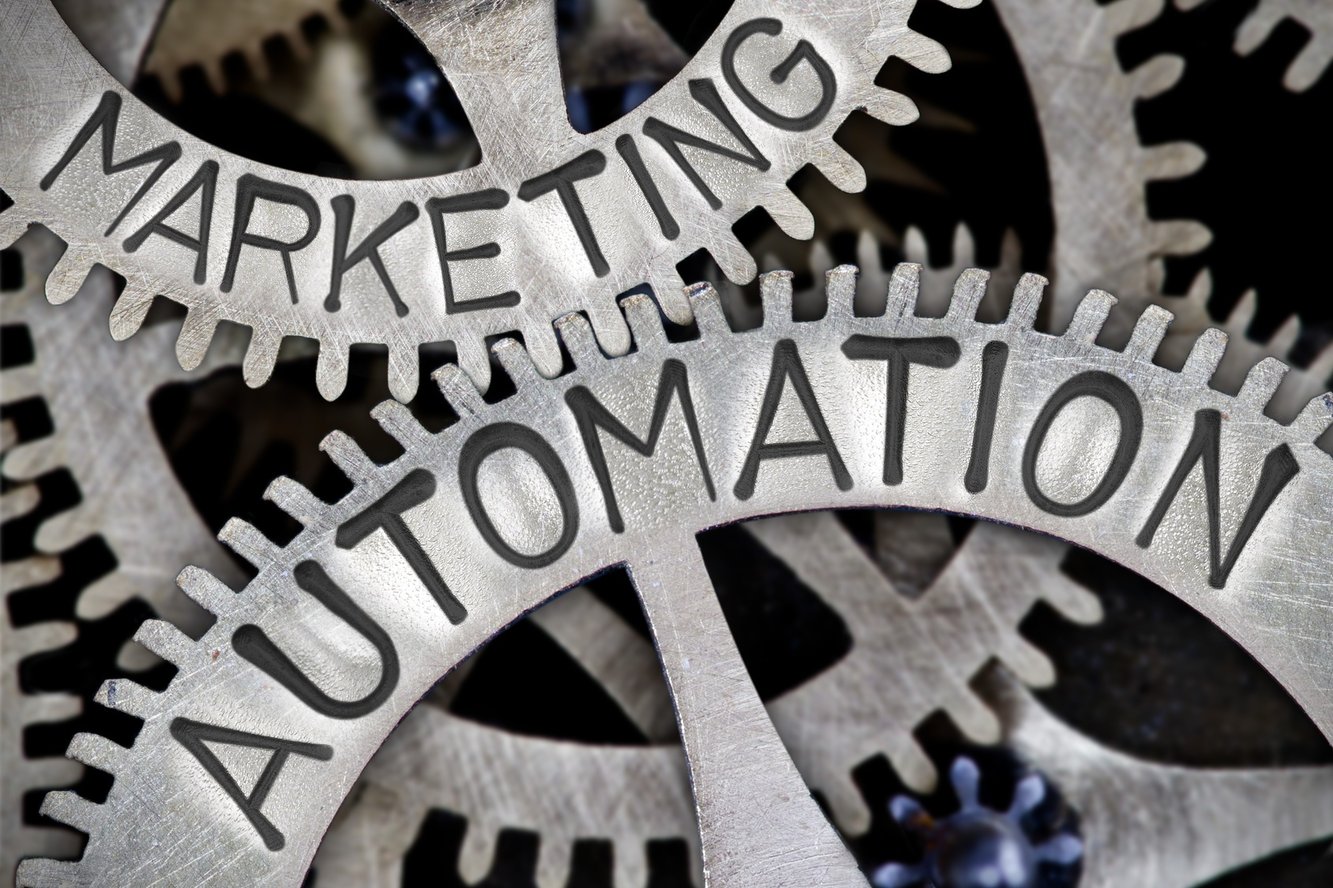 Proving the ROI of marketing activities consistently lands toward the top of marketers' lists of biggest challenges. In fact, in the 2016 State of Inbound Report, 43 percent of marketers cited proving ROI as a top marketing challenge, second only to generating traffic and leads.
The challenge is in being able to tie marketing's efforts directly to sales. With marketing automation, closed loop marketing, and specifically, with the reporting capabilities of HubSpot's marketing, CRM and sales software, it becomes much simpler.
Analysis as part of marketing/sales methodology
Automation alone won't foster growth in your marketing objectives. Automation is designed to streamline processes and, just as importantly, to gather data which you can then use to optimize your marketing strategies for greater results.
At JONES, analysis has a dedicated place in our inbound marketing methodology. We know that it is essential as marketers to take time on a regular basis to gather and analyze information about our campaigns, channels, content types and more. That means daily monitoring of dashboards for instant feedback on individual blog posts or social media updates, as well as longer-term big-picture analysis, such as a media audit.
Just as telling, however, and possibly more important in helping to unify marketing and sales efforts, are monthly reports that draw a picture of how leads move through the sales funnel, how they reach the sales funnel, and what steps along the way contribute to a closed sale.
Creating and sharing monthly reports creates transparency between departments along with highlighting how marketing efforts contribute to corporate goals. A monthly report should feature charts that quantify the work that sales and marketing do each day.
What you can learn with HubSpot
HubSpot's system is designed to put the metrics you need for effective analysis at your fingertips.
Among the reports you should be generating and sharing are:
Visits, leads and customers by source
Knowing where your leads are coming from—and more importantly, where your customers come from—is a key step in optimizing future marketing efforts. Through closed loop marketing and the use of cookies and tracking tokens in URLs, HubSpot's inbound marketing system can help you trace a lead or customer back to pinpoint how they arrived at your website in the first place.
This information can be used to compare the cost-effectiveness of organic search, paid initiatives, email marketing, referrals and social media. It can also highlight channels which may deliver a high volume of visits, but few leads or customers, which may point to a problem in the audience you are reach with a particular channel or message or to a mismatch between a CTA and the page it links to on your website.
Performance of marketing assets
After you report on the source of your visits, leads and customers, look at how your marketing assets are performing. This means web pages, landing pages and calls-to-action. Review the conversion rates of your landing pages and CTAs. What do the top-converting assets have in common? What may be limiting performance of under-achievers?
Time from conversion to sales follow-up
If you are a B2B marketer, you should also be aware of how long it takes for a sales person to follow up with lead, or of the typical time lapses from lead conversion to lead qualification to a closed sale. Knowing your "normal" time lag, and monitoring how it changes, can give you an idea of how to speed up the process by creating more high-quality leads and/or ensuring that your sales team is following up with qualified leads as quickly as they should be.
What sales should be reporting
If you are working as a "smarketing" team, or even if sales and marketing are still relatively separate entities, it is important that sales be included in the reporting in order to give marketing a clearer picture of what is happening once leads are handed over. Two charts sales should include in monthly reports include a sales waterfall chart and a look at the total sales cycle.
Sales waterfall chart
This simple chart provides a quick comparison of actual sales results vs. quota. It should show the percentage of the goal that was reached and if there was a gap between the quotas and the monthly goal.
Total sales cycle
This second chart should look at how long it takes you sales organization to convert qualified leads into customers. Monitoring this view, and comparing it over time, will give you a sense of your sales cycle and if you are ever below or above average.
Keeping a close eye on this chart is especially important when you conduct nonstandard marketing initiatives because it will give you insight into the performance of your efforts from a sales perspective. This view is also tremendously helpful when you slice it across different target personas. When targeting customers with different needs and preferences, you might notice that their sales cycle is drastically different.
Marketing automation such as HubSpot makes collecting all of this data simpler, especially when you can bring it all together by logging into a single platform for content, lead nurturing, CRM and sales. And having information makes decision-making more precise, based off of hard data rather than perceptions and assumptions, which may differ greatly between departments.
When everyone works from the same information and your sales and marketing departments are unified in their approach, the bottom line benefits. Get more tips from our ebook, The Complete Guide to Unifying Marketing and Sales or find out how JONES can help you make sense of HubSpot's data with The JONES + HubSpot Solutions: Maximize the ROI of Your HubSpot and Marketing Automation Investment.