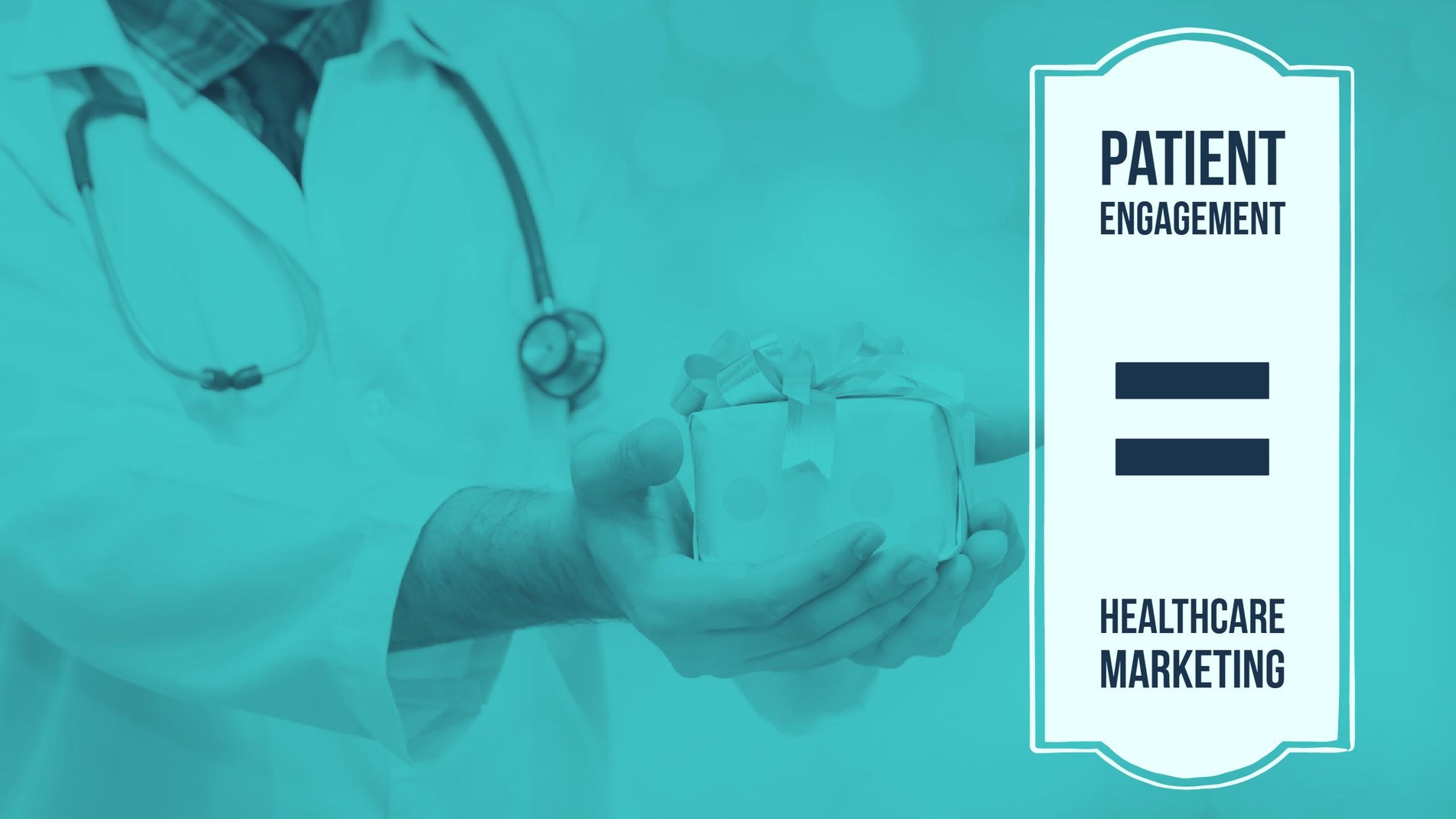 One of the biggest challenges for healthcare marketers (who are we kidding - it's one of the greatest challenges for ALL marketers) is getting the budget needed for effective marketing strategies and campaigns.
In fact, more than 43 percent of healthcare marketers surveyed by TrueNorth and Health Care Insight for the 2016 State of Healthcare Marketing Report, cited budget as the greatest challenge to utilizing content marketing. (See more from that report in our infographic here: Healthcare Marketing Strategies Growing in Use of Content.)
So how do you get the budget you need to implement the kind of content marketing strategy we talked about earlier this week? One that uses personalized content to improve the patient experience and patient satisfaction?
You tackle the challenge more than 30 percent of marketers cited in that same study: executive/leaderhip buy-in.
The key to gaining executive buy-in is to talk their language, and the language of the executive suite, even in healthcare, frequently comes down to revenue, cash flow and the bottom line.
3 WAYS PERSONALIZED CONTENT [aka PATIENT ENGAGEMENT] IMPROVES THE BOTTOM LINE
1. Improving the health of patients to reduce readmissions
Among the major changes in healthcare over the last 10 years is the implementation of fines for healthcare providers and hospitals with readmission rates exceeding certain standards. That means that when patients don't follow treatment plans or make recommended lifestyle changes and end up back in the hospital for the same condition or a directly related condition, hospitals stand to lose money.
Continued engagement, could be as simple as a text reminder to take medication or as involved as personalized videos from a patient's doctor with lifestyle tips or recipes. And 88 percent of patients who need assistance managing chronic conditions say that would make a difference in their overall health.
2. Increasing payment rates
Non-payment, or delayed payment, of bills puts healthcare providers in a bind, waiting weeks or months to receive payment for services. The problem has been exacerbated by a shift in many cases to higher deductibles, higher copays, and higher premium costs for consumers.
Those higher costs may mean more patients simply aren't paying their bills. Others delay payment because they don't know in advance how much it will be, and instead wait to make any payment until insurance has been billed. And still more simply avoid going to the doctor because they aren't able to plan for the costs.
In fact, research by West, a JONES client, revealed that nearly half of American consumers say that a key way to improve their satisfaction with their healthcare provider would be knowing treatment costs in advance.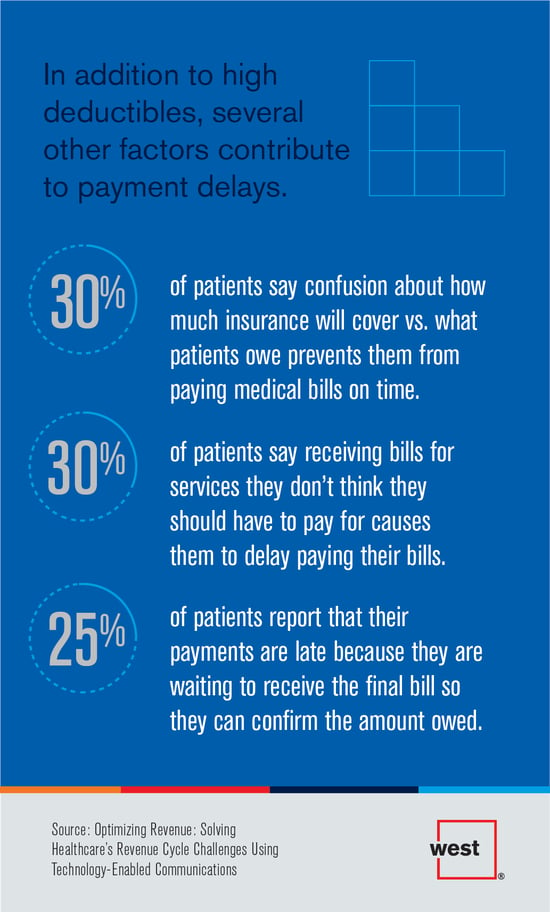 3. Increasing use of available services
Getting new customers or patients isn't always the best way of increasing the number of contacts or billing opportunities. Many current patients may be unaware of services such as screenings that would be paid for by their insurance companies.
Using patient engagement and personalized content, you can notify current patients of additional services they qualify for, which means revenue for your organization at no cost to the patient, increased opportunities to help patients stay healthy, and greater patient satisfaction by providing increased clarity on available services. That clarity is something nearly 40 percent of American surveyed said would improve their satisfaction with their healthcare provider.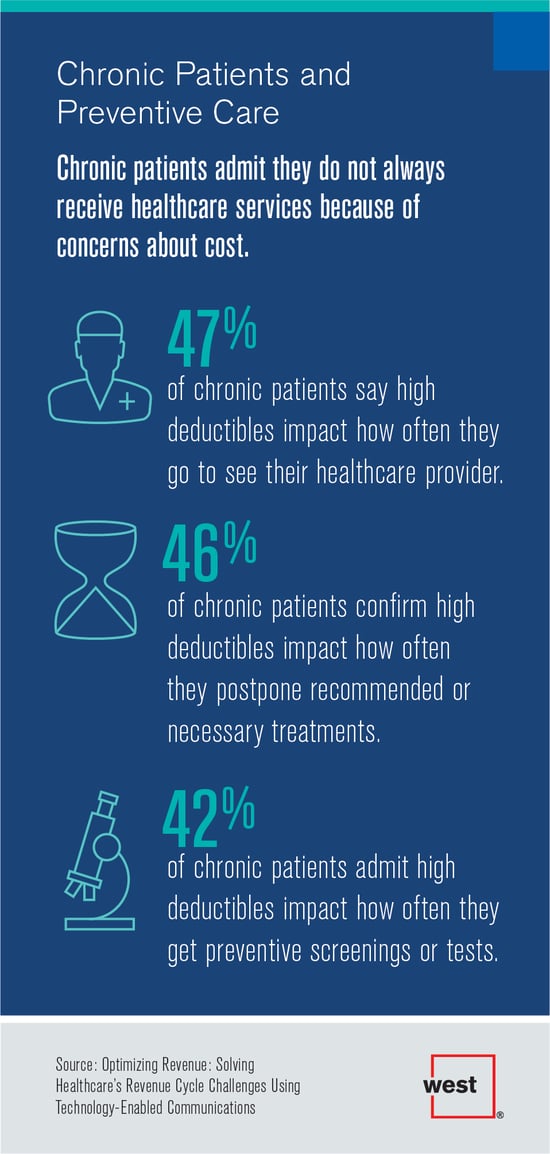 4. Retaining current customers/patients and increasing referrals
You've probably noticed that I've mentioned multiple times how patient engagement and personalized content can improve patient satisfaction. Do you realize why patient satisfaction is so important?
How about this: 88 percent of Americans would consider switching healthcare providers if they are not completely satisfied. Wouldn't it be better to use engagement to keep the patients (aka customers) you have, rather than needing to replace them with new ones?
Satisfied patients are not only more likely to stay, but also more likely to refer family and friends, and 70 percent of new patients are gained through referrals.
Rather than simply asking your organization's leadership for more money for billboards and banner ads, speak their language and demonstrate how marketing can do more than make your healthcare organization look good. Personalized marketing content can make sure the patients they have are satisfied and getting healthier, rather simply drumming up more patients who may be readmitting or not paying their bills.
Are you ready to rethink healthcare marketing? Download our three-page tip sheet and checklist to beginning planning a new strategy for using content.