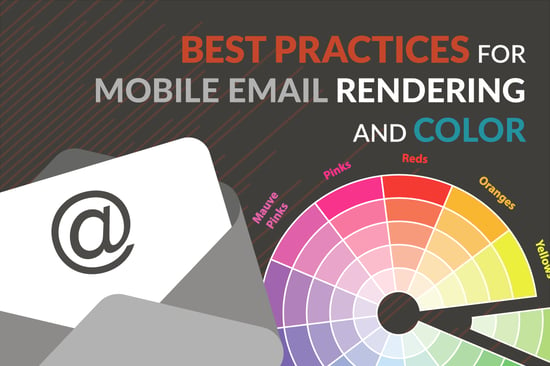 Do you know what your email campaigns look like when the reach the intended targets? Consider all the different places that your emails may be opened — even B2B emails are no longer opened strictly on desktop or laptop devices.
In fact, nearly half of all emails are opened on mobile devices. (Source) And those come in many, many different shapes and sizes, as you can quickly see in this infographic from Salesforce. Even more have entered the market since this was created, which just further reinforces the need to use responsive design.
Of course, effective email marketing goes beyond whether your email's structure works with the email platform of the receiver. The colors you choose can set the tone, while the design of your call-to-action makes a big difference in whether recipients actually click it.
Check out what SalesForce has to share in this infographic, and then find more helpful email marketing tips in the links below.
Along with the tone set by the use of color as SalesForce discussed, remember that you should incorporate the same colors that are part of all of your marketing as a part of your brand identity.
Find more email optimization tips in these blog posts and downloadable offers:
While inbound marketing may rely largely on the power of your website content to draw visitors and leads, email is an essential part of promoting that content and nurturing leads once they convert on your website. Don't let email be the weak link in your integrated marketing campaign. Schedule a time to talk with us about how all of your marketing and PR channels—from email and social media to business blog posts and contributed articles—work together to meet your marketing and sales goals.