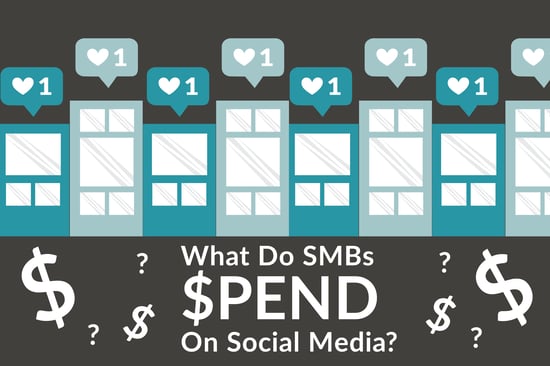 Small businesses can't afford to ignore social media, but they also have to be aware of their own limitations in how much of their budget and time they can commit to staying on top of multiple channels.
On average, small business owners spend an average of 6 hours each week managing social media—that is almost one full 8-hour work day. In financial terms, most spend less than $850 per month on digital marketing. Specifics, of course, can vary wildly.

How do you balance the time and money you spend on social media to support your small business's marketing strategy? Is it worthwhile to spend part of your budget on outsourcing social media content development and posting? Could that 6 hours of your week be better spent attending to other details of your business, such as customer service or human resources development?
Could your digital marketing budget be just as effective if dedicated toward development of quality organic content rather than paid social media ads? (See how one small business capitalized on organic content on Facebook to increase exposure and drive new business: Organic Facebook Content Case Study.)