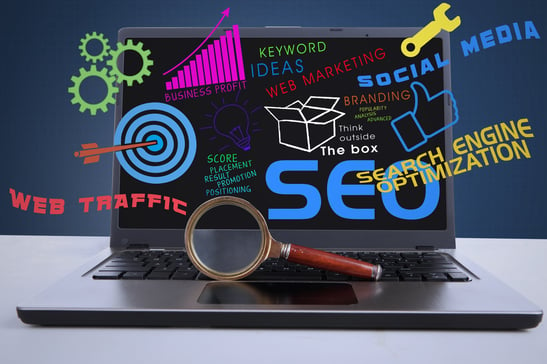 Regardless of whether you spring for the organic lettuce and apples at the grocery store or choose to buy what's inexpensive and convenient, there is one place "organic" really does reign supreme: search results
When internet users turn to search engines, only a fourth of all clicks go to the paid search results and sidebar ads. Instead, 70 percent of searchers click first on the organic results (Click to Tweet) — those generated through the search engine's algorithms. Buying your way to the top isn't nearly as effective as old-fashioned SEO.
Being at the top, or at least on that first page, is essential. Research shows 75 percent of searchers never scroll beyond the first page of results. (Click to Tweet) If you aren't in those first few results, you'll never be seen.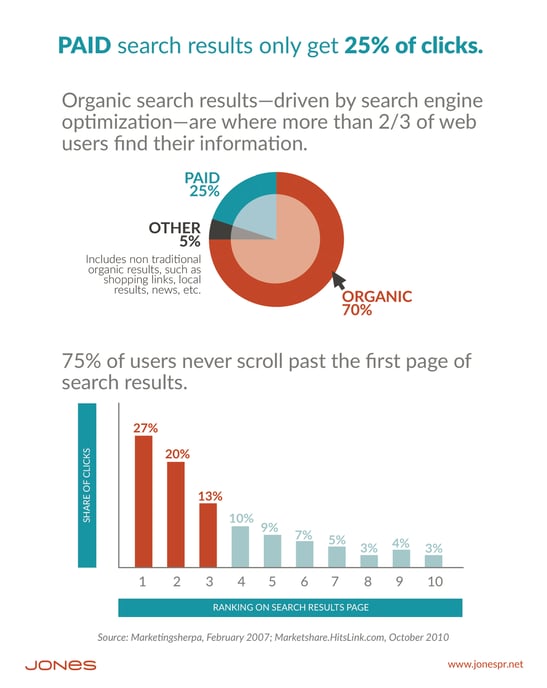 So, what's the solution? Do your SEO homework. Incorporate long-tail keywords. And go through your website page-by-page using this template to optimize your on-page SEO.