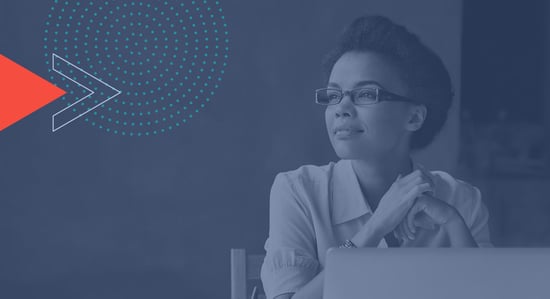 Earning media coverage and placement of thought leadership articles with trusted third-party outlets and industry media is not an easy task.
It requires an investment of time and resources into developing content—bylined articles, press releases, executive messaging and talking points—and into developing a database of media outlets to approach. Earning that coveted podcast interview, television news spot, in-depth story by a trusted writer or placement of an engaging bylined article for your executive team shouldn't be where the effort stops, however.
Once that coverage publishes, the next step in the process begins: promotion and repurposing.
First, be ready to promote your hard-earned coverage, and the authority that third-party recognition bestows, through multiple channels. That includes direct promotion on social media channels but goes far beyond that. To maximize the potential of the coverage to drive website traffic and potential lead capture on your site, you need to promote the coverage in ways that bring readers back to your website.
One way is by writing a blog post about the coverage—which could then also link to related lead-generating offers—and promoting that blog post to your social media channels.
Email is another great way of promoting your earned media, both by including the blog post in email newsletters or through email subscriptions to the blog, and by direct email to specific prospects or leads in your system who would benefit from hearing about the coverage. This could be through an automated sequence of emails segmented for specific criteria (for example, sending an email to prospects in the geographic area covered by the media outlet that published an interview with your brand or, if your company serves multiple industries, sharing a thought leadership article placed in an industry publication with those leads in that industry).
Be sure your internal teams—especially sales and customer service—know about the coverage so that they can share it personally with customers who might benefit from the insights and information included. They should also be encouraged to share it on their own social media, especially LinkedIn or other accounts used for business development.
Beyond promoting an original thought leadership piece, don't forget to repurpose the information and any related visual content, video or audio clips through additional content marketing channels.
For example, if the bylined article you successfully placed with an industry media outlet included an infographic, repackage that infographic to share separately on social media. Rewrite the article as a post for the company blog. Develop the information into a slideshow or powerpoint presentation that can be used by executives or the sales team when meeting with prospects.
Combine related thought leadership pieces into a whitepaper or ebook that can be packed as a downloadable offer on your website.
Don't think of a press release, media interview or contributed thought leadership article as a single project and check the box as soon as it goes live. Instead, think about what more you can do to increase the mileage you get from the work that has already been done. That is smart marketing.
Learn more about getting your company's story into print (or on video and into podcasts) by downloading our ebook How To Get Your CEO Published. If you'd like to know more about our approach to thought leadership, check out these blog posts:
Or schedule a time to talk with me about how we can provide you with the kinds of results we've achieved for West, QPS and many others.