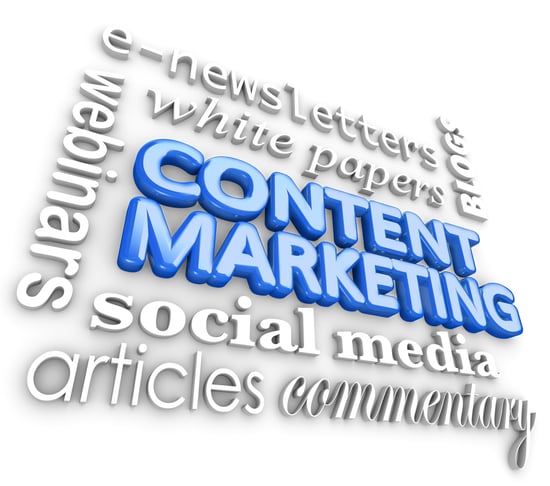 We've said it before: Not all content has to be brand new.
And when you do sit down to write, think about taking your work beyond your blog.
We aren't the only ones to recognize the efficiency and consistency created when you purpose content. According to Social Media Examiner's 2016 Social Media Marketing Report, nearly a third of business bloggers republish their material on Facebook, with a quarter repurposing their content on LinkedIn. (I do the same. You can find many of my blog posts on my LinkedIn profile as well.)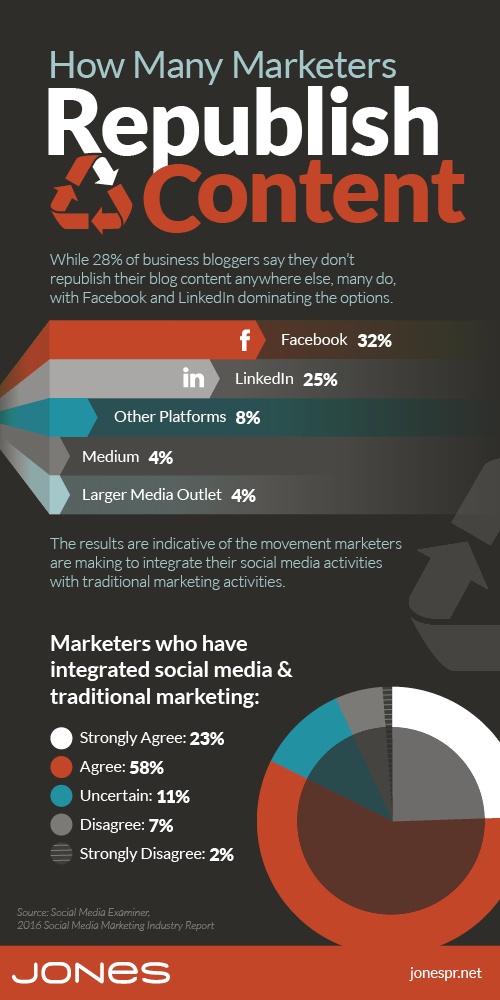 Repurposing your blog content, as well as other content, is a great way to stretch your creative resources to reach more people. Think about turning a series of blog posts into an ebook (or vice versa), recreating an infographic as a SlideShare or conducting an interview for your next case study on camera so you can use it as a video, a Q&A blog post AND the case study.
This kind of repurposing will help you generate a complete companywide content strategy in the most efficient way possible. Learn more about how to bring all departments together to back the strategy in our free ebook: Introduction to Creating a Companywide Content Strategy.