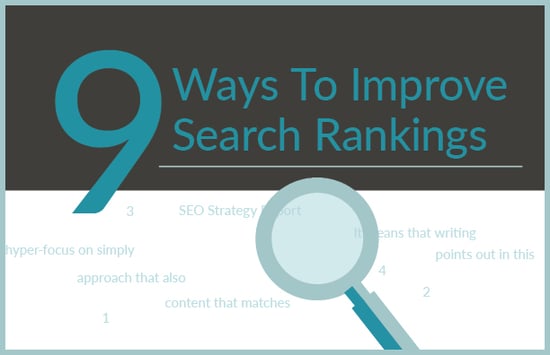 The days of hyper-focus on simply putting the right keywords in the right places and counting on search engines to do the rest have passed, but that doesn't mean that writing content for search is over.
Not at all. It means that writing SEO-friendly content is more complex than ever, because just a keyword isn't enough. Search engines have evolved to intuit the search intent and look for content that matches the intent as well as the topic.
As Grazitti Interactive points out in this infographic, your content creation should start with a keyword, but then needs to focus on what the reader is truly looking for, splitting intent into four categories:
Informational

Navigational

Commercial

Transactional
Follow along for a step-by-step approach that also drills down into even more SEO best practices. I'll add more links below to articles and resources that provide even more details.

Learn more about optimizing meta data and rich snippets to increase engagement with search results in our Microdata, Schema and Rich Snippets Guide designed for writers and marketers (not web engineers).
Brush up on how to make content readable, which increases reader signals such as time on page and whether they remain on your site or bounce, both of which impact search engine rankings.
At the core of great SEO-friendly content is the premise of providing the information your reader is looking for, in a format they can use. You need to answer their questions, solve their problems, entertain or enlighten them.
Of course, SEO involves more than just the content. Today's search engines also reward or penalize sites for slow loading times, failure to adjust for mobile platforms, and other technical details.
Learn more about what SEO tactics marketers are investing in most—and which are providing the greatest return—in our latest SEO mini-report. Download it for insights from other marketers like you.