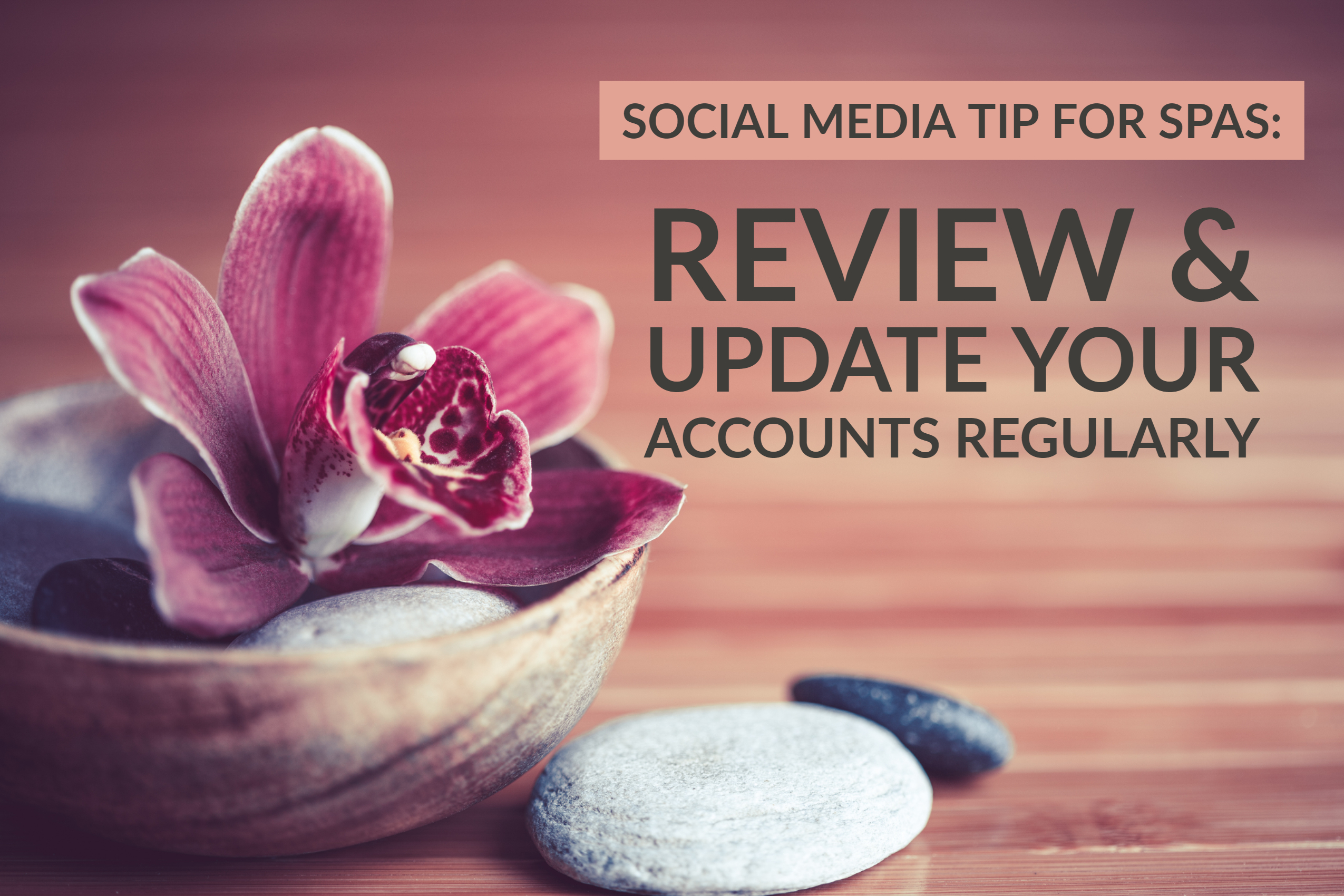 Quick question: When did you create your business Facebook page, Twitter account or Instagram page? Last week? Last year? 2010?
More importantly, when did you last update it?
Whether you spent hours one day in 2018 gathering up all the essential information and images to create your spa's social media presence, or slowly pieced it together bit by bit as you developed a strategy and routine, if it has been in place for more than a year, it is due for a review.
Consumers expect websites to be current — 1 in 4 say they should be updated every month (see more here) — which means the expectations for social media accounts are even higher.
If your cover image is a photo of your building covered in snow, but it's now July, it's time to update. If you list key employees, but have experienced turnover lately, it's time to update. If you have a post pinned at the top that offers a discount on spray tanning to overcome the winter pale, but it's closing in on back-to-school haircut time for the kids, you need to update.
Of course, you also need to be sure that any changes in hours, contact information, key products and services, or website links are updated ASAP to keep your followers, customers and prospects up to date.
If you aren't sure what needs changed, consider asking a friend or colleague to visit your Facebook page and poke into all the nooks and crannies — it's the small details that are most easily overlooked.
This 10-point checklist of Facebook's basic elements is a great place to start.
Of course, one of the best ways to prevent your social media status from seeming stagnant is to feed it with a steady supply of high-quality content. Learn how Serenity Medical Spa turned a commitment to posting regularly on Facebook into five new clients from a single event — download the case study here.