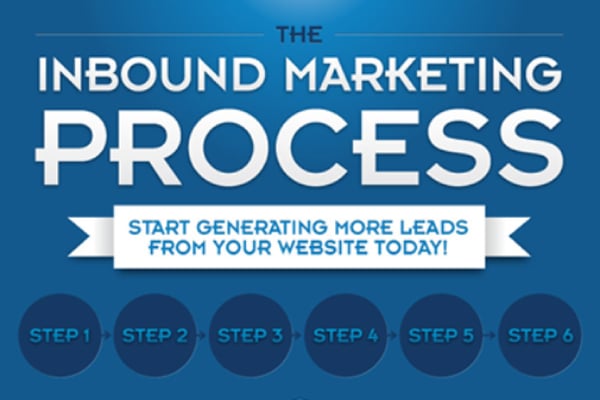 Are you still trying to wrap your mind around how inbound marketing works and how to put it into play for your business? Or to explain it to someone with entrenched ideas about marketing requiring lots of high-cost outbound advertising?
With so many interconnected elements, some of which may not obviously point directly toward a sale the way a direct mail coupon does, it can be tricky to explain why inbound marketing yields leads for 60 percent less and shortens the sales cycle, but the infographic at the end of this post does a great job of summing up the basics: strategy, website, attracting visitors with content, capturing leads, nurturing leads, and measuring results.
So, what does that look like when put in place? Here's a sample: Creating a Winning Inbound Program. Download a full inbound marketing campaign, with the actual text or links to blog posts, offers, landing pages, outbound emails and lead nurturing emails.
Of course, there are lots of details to consider every step of the way. Enough, in fact, to fill our Inbound Accelerator blog archives (check out the list of topics to the right to find the ones you are most interested in) and the Inbound Marketing Learning Library, a resource library of more than 75 ebooks, templates, checklists, videos, case studies and more to help you put inbound marketing to work for your brand.