Inbound marketing lead generation is focused around capturing information on landing pages. Each offer you create — ebooks, webinars, free trials — should have its own landing page. And the more landing pages you have, the more chances you have to capture more leads.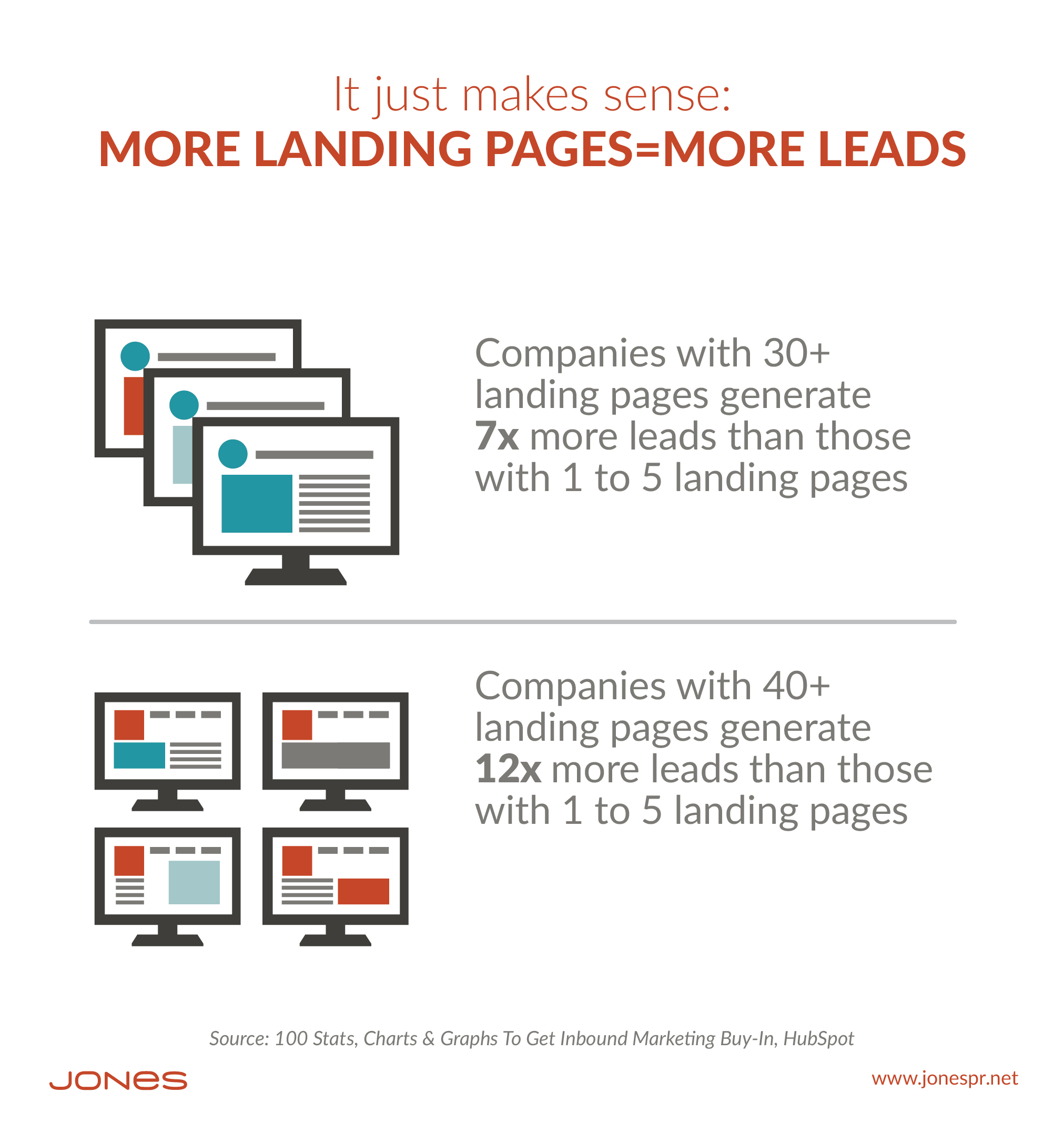 Think big when planning your offers and create more landing pages. Companies with more than 30 landing pages generate seven times more leads than those with five or fewer. (Click to tweet!) Move on up to 40 or more landing pages, and you can generate 12 times as many leads.
Of course, there are strategies that improve the likelihood your landing pages will generate the leads you are looking for. Download How to Optimize Landing Pages for Conversions to put them to work for your business today.