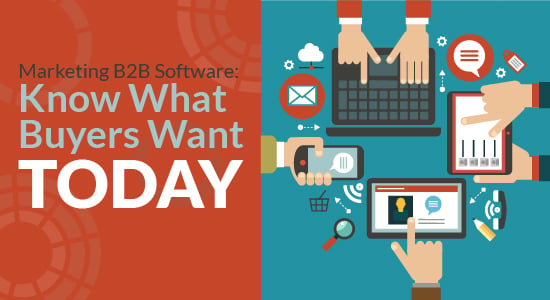 Business and enterprise software marketing requires a unique approach to provide what B2B buyers want to know and where they find the information used to make decisions. And the challenges of the Covid-19 pandemic, both in budgeting and in how business is conducted, have accentuated some disconnects between vendors and buyers, according to September 2020 research by TrustRadius.
In their survey of more than a thousand B2B tech buyers, plus software vendors, TrustRadius identified some important factors enterprise software companies should consider as they plan marketing strategies for 2021 and beyond.
First, buyers are doing even more research than ever before—most of it online, but not necessarily favoring vendor-created content.
And secondly, buyers want to be able to do a lot of their research, including first-hand experience with products, on their own without involving sales reps.

What does this mean for you today?
First, if you aren't offering some level of free trial or at least online demo that those millennial and Gen Z buyers can dive into on their own, it's time to consider how to make that happen.
Secondly, personalize. While too many emails are a turnoff, if you want response from today's tech B2B buyers, you need to personalize communications and know their needs, rather than sending blanket emails to everyone on the list.
With tech and software spending likely to begin rebounding soon, consider how you can make quick changes to your strategy to address the ways today's buyers make their decisions.
JONES has worked with multiple enterprise software and technology companies ( from Qualcomm to PeopleSoft, LiveOffice and Workday) to reach tech buyers with the information they use to make decisions. Schedule a time on my calendar if you'd like to chat about how we can help you prepare for the rebound of spending in the technology and software sectors.