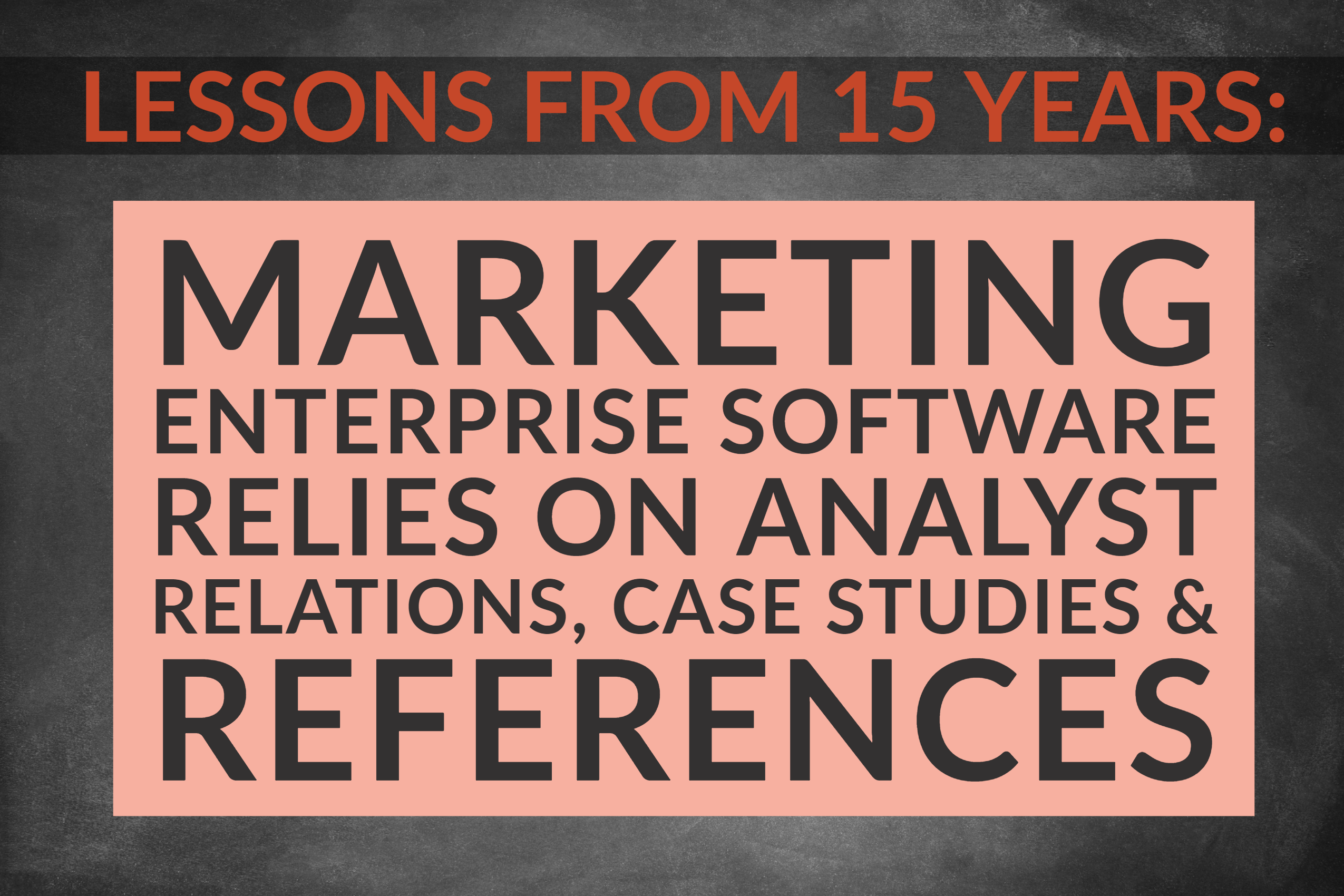 While marketing as a science and art may rely on a few universal rules and standard tactics, each industry presents nuanced needs and challenges. B2B marketing, particularly in the enterprise software industry, is a unique environment where gimmicks just don't work.
How do I know? I've been deeply involved in the software and technology industries most of my career as a corporate communications team member, an agency representative and as an agency owner. I've learned a lot about enterprise software and how to effectively market it (or to market a technology company by positioning it for acquisition) along the way.
This post is one in a 15-part series looking back at the lessons learned in my 15 years as founder and owner of JONES Marking & PR. Find earlier posts in the series here:
My Marketing Lesson #3 (Industry Highlight): Enterprise software requires a focus on telling specific success stories that are relevant to analysts and potential customers.
I've already talked about the importance of finding stories and ways of making whatever product or brand you are marketing interesting—and that it really is possible, even if you are just talking about printer ink. (See Lessons From 15 Years: If You Are Curious, You Can Make Anything Interesting.)
In that respect, B2B marketing of enterprise software is not much different: you have to find the story. But the stories you need to find will be different from the stories you might tell a mass consumer audience. The target audiences you need to reach in the enterprise software industry are sophisticated, educated, savvy and detail- and success-oriented. They do their homework.
Customer references and case studies are essential
B2B buyers don't make impulse purchases. They want to have as much information as possible before choosing a software solution, including understanding how that software has been used by, and benefited, similar businesses. The stories you craft when creating marketing content for B2B brands, especially enterprise software, should incorporate success stories.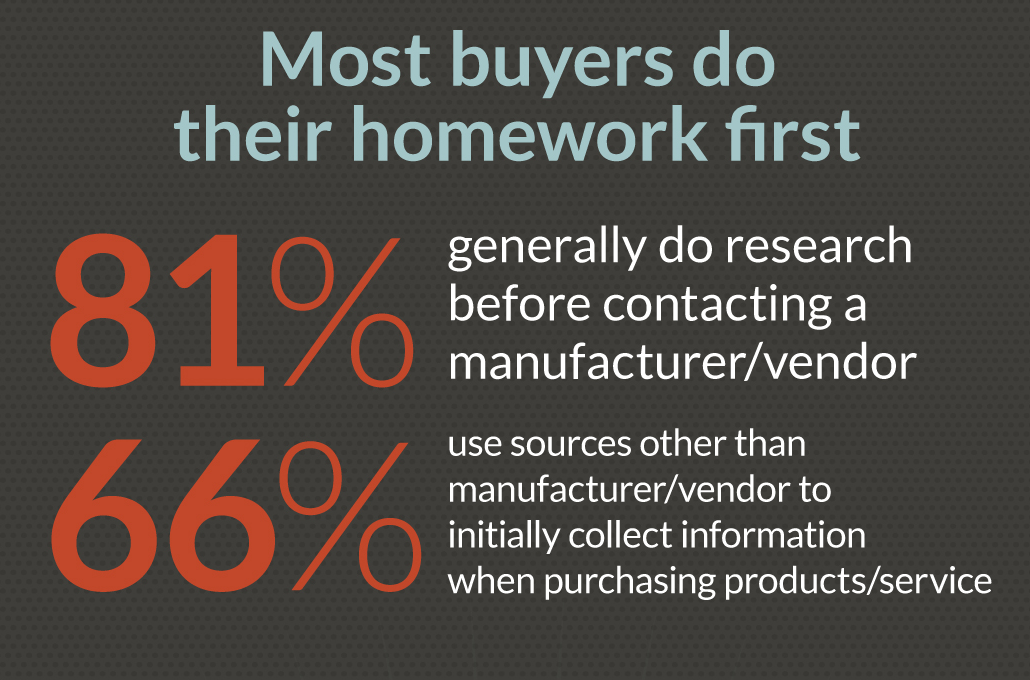 While we may typically think of case studies as "bottom of the funnel" content when creating inbound marketing strategies, for enterprise software, success stories should be incorporated wherever possible, from media relations and your business blog to sales enablement materials designed to help close deals.
(Find more details about these statistics: B2B Marketing Content: What Buyers Want From Vendors and Content B2B Buyers Want Most.)
It pays to develop a strong catalog of content based on the problems customers are trying to solve and how your software has helped other businesses solve those same problems. With more and more of the initial research taking place online before ever contacting a vendor, quality content (both owned and earned) is key to getting your brand in front of potential customers and developing a strong reputation.
After all, if 65 percent of IT buyers need to see at least four pieces of content before creating a shortlist of vendors, and 60 percent search for customer reviews and buyer testimonials, it just makes sense to take ownership of ensuring that content is available. (Source)
Our recommendation: Build strong, engaging case studies and use them throughout your public relations and marketing efforts, from business blog posts to website problem-solution videos, as supporting material in contributed articles and for sales support. Think of how you can tell the same success story in different ways to reach each stage of the sales funnel, from a short testimonial in infographic form to Q&A videos and detailed how-to materials.
Solid analyst relationships pay off in multiple ways
While most business people understand the benefits of subscribing to industry analyst reports to keep track of what is happening within their own industry and those tightly related, they don't always take full advantage of all that a solid analyst relationship can provide. Analysts are more than a source of general market information.
One way we have leveraged analyst relationships in the past has been to go beyond the general information available in their reports and seek out specific feedback from the analysts to be used to drive strategic decision making for our clients.
In the case of Qualcomm, we combined an analyst audit (questions asked directly of the analysts) with a broader media audit that looked at what the media and analysts were saying about both Qualcomm and its competitors. The analyst questionnaire included nearly two dozen detailed questions seeking the professional's perceptions of Qualcomm's competitive position in comparison to three specific competitors, where the analysts saw emerging challenges and trends in the industry, and how they perceived the global market opportunities.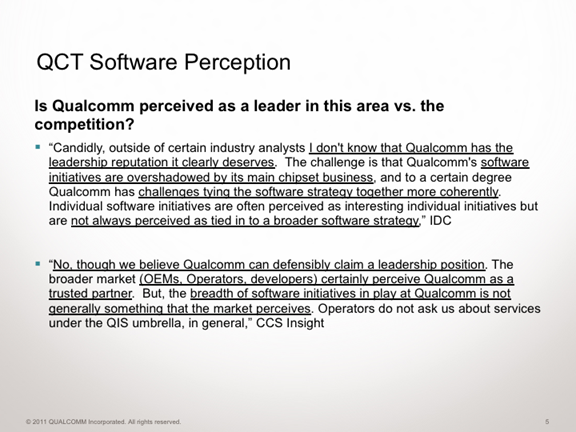 We were able to incorporate what we learned from the analysts with the general media audit to provide Qualcomm with a SWOT analysis that pointed to a need for greater education of end users, Wall Street, media and even industry analysts about Qualcomm's role in providing software solutions, in addition to their more widely-known hardware products. The resulting recommendation, based largely on what was learned from the analyst's perceptions of both Qualcomm and its competitors, was to stake claims that show not only the strength of the company's solutions, but the strength of the company's strategy, appealing to both original equipment manufacturers in the technology industry and to the business and financial world.
Our familiarity and experience in working directly with analysts meant we were able to craft questions for industry analysts that teased out the most useful information possible.
(Learn more about analyst audits and media audits in our Marketing, Media & Messaging Audit Case Study and Media, Messaging & Marketing Audit Checklist.)
One other benefit of developing a solid relationship with an industry analyst firm is the opportunity to spend time sharing your story with them. Engagement time with analysts provides an opportunity to brief them on what is happening within your company and the industry, giving them information they can use when making further recommendations to other clients (who are your potential customers). Analysts make recommendations to customers — being known to them builds your opportunity to be in those recommendations. Be sure you put time into developing the story you want to share with analysts.
Our recommendation: If you already have a relationship with an industry analyst firm, and are paying for that subscription, it just makes sense to take advantage of the other benefits that relationship can yield. Seek out more personalized feedback and be sure to share your company's story with analysts as well.
Experience and expertise in the industry really do matter
As I've said before, B2B marketing in the enterprise software industry isn't based on quick reaction and emotional selling like many B2C products. It is a knowledge-based industry and decisions are often made in the same logical fashion as the software being purchased operates.
It is important that enterprise software companies seeking a marketing and PR agency find a partner that knows the software business. It is essential that marketing content be developed by someone who recognizes the needs of the target market and knows as much about the industry as they do.
Our experience in enterprise software:
JONES experience, and my experience, in enterprise software and B2B sales precedes the JONES name — nearly 20 years in the industry. My team and I understand that like all marketing, creating a successful strategy for enterprise software companies is about creating a story, but you need to create multiple stories depending on which audience you are trying to reach: customers vs. media and analysts vs. positioning for a corporate acquisition. And those stories must be accurate and authentic.
We helped launch one of the early SaaS (software as a service) businesses, before the acronym became known and understood.
Having worked with PeopleSoft, which we helped position for an acquisition by Oracle, we had the privilege of helping that company's founder and former CEO Dave Duffield launch his next project: Workday.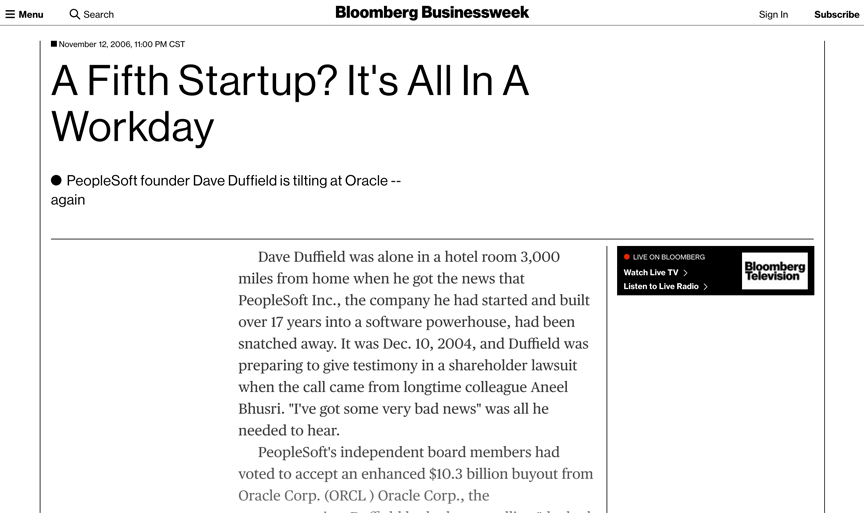 Duffield, a legend in the software industry, launched Workday after the acquisition of PeopleSoft, taking on the Goliaths in the industry with a solution that was just gaining a toehold in enterprise software: the concept of software and data stored entirely in the cloud, allowing for on-the-go adoption of new versions and flexibility for customers that far exceeded the previous model of on-premise software.
The story, for which we helped gain front page coverage in Bloomberg's Businessweek and InformationWeek, among other top-tier trade and business media outlets, involved working quietly with trusted journalists to launch the business with a splash, balancing the instant credibility of Duffield's reputation with the question of whether he could do it again.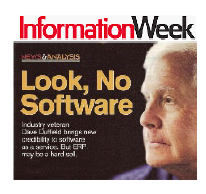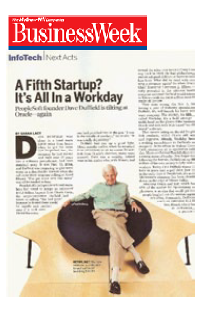 Our experience in enterprise software runs deep. We've helped position five software startup companies for successful acquisition. We've launched SaaS startups. We've crafted compelling stories that have driven successful PR and marketing strategies for everything from email archiving and human capital management to banking solutions, automated messaging services, and project and portfolio management.
We helped LiveOffice, an on-demand email archiving software vendor, increase sales leads by more than 400 percent.
We used strategic media outreach to earn Innotas, an on-demand project portfolio management software startup, more than 40 unique articles, which helped to drive a 400 percent increase in the user base and acquisition of $5.5 million in venture funding.
The more than 200 articles JONES secured for ACI Worldwide, and more than a dozen mentions in analyst reports, helped set the foundation for $100 million equity partnership with IBM and the strongest sales year in the company's history.
We helped Network General regain business and market credibility and reposition for friendly acquisition by competitor NetScout.
We continue to use original research to drive the stories that West Corporation uses to build its ongoing marketing strategies for its healthcare communication and patient engagement solutions, a 10-year success story for both West and JONES.
Other familiar names in the JONES stable of enterprise software clients over the last 15 years include Cornerstone OnDemand, BusinessObjects, MobileIron and Sun Microsystems.
What they all share in common is that JONES helped them find the right story — or stories — to reach the audience(s) they have targeted, whether that is customers and end-users, industry analysts, or in setting the stage for an acquisition. Over the years, we've seen a lot of things. We've seen the move from on-premise licensed software to SaaS solutions. We've seen mobile versions develop and take over. We've seen both large and small companies working toward acquisition. We've been there, done it, and seen it all.
And I still have a passion for doing it all again, and continuing to apply the lessons I've learned along the way.
I want to continue to share what I've learned, also. The next article in this series on Lessons Learned will be of special interest to other agencies; however, in-house marketers, PR pros, and executives can put it to use as well:
Ask the right questions, set measurable goals and deliver to expectations.
If you don't want to miss it, subscribe to the Inbound Accelerator, and we'll be sure you know about each new post as it is published.