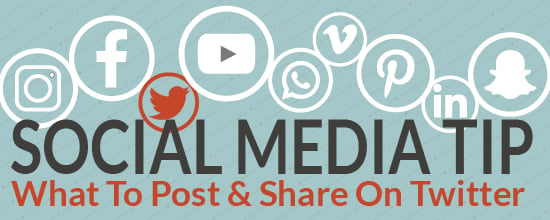 While Facebook has many more users, and LinkedIn is seen as the flagship for B2B and professional networking, Twitter can still play an important role in your social media marketing strategy, but it requires attention to detail and a knack for brevity.
Although the platform expanded its original 144-character limit to 280, shorter is still better. In the fast-paced environment, there is no need to use all of those characters, and tweets shouldn't be cluttered with too many @mentions or hashtags. To catch attention and encourage engagement, limits tweets to between 71 and 100 characters. Less is still more.
As with all social media channels, visual content tends to be more effective in generating engagement. According to Twitter itself, people are three times more likely to engage with tweets that contain videos or photos, and you can include up to four photos in a single tweet.
Retweeting positive customer feedback, along with other relevant content from other Twitter users is one way to maintain a steady flow in your own Twitter account without creating all of your own content from scratch. That is one catch with Twitter—due to its fast-paced nature, to maintain a presence there, you will need more content than on many other platforms, up to 15 or more tweets per day.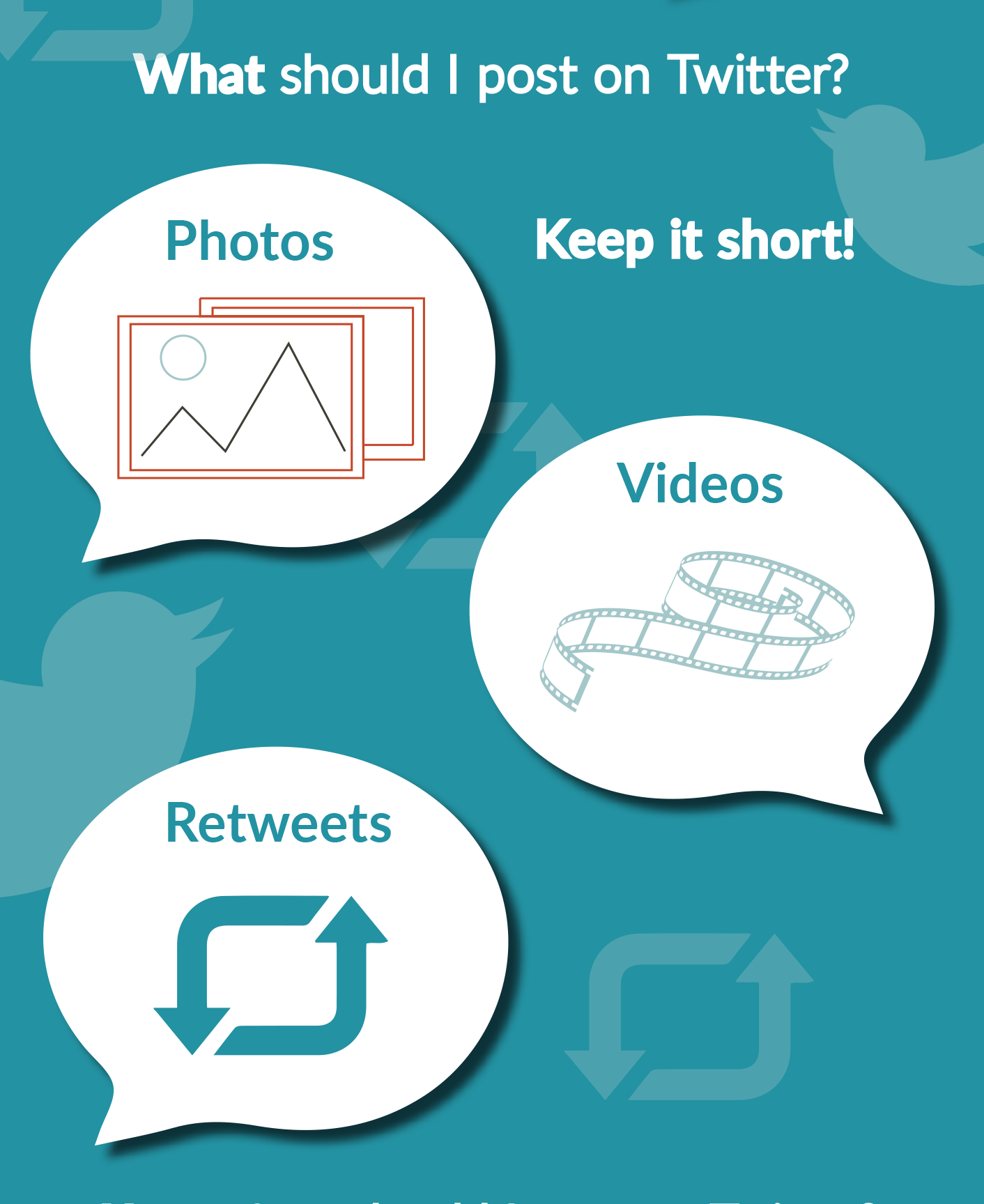 Whether you are creating new tweets or retweeting, ask yourself if you are providing something that will advance an idea, entertain or educate your audience. Everything you publish should do at least one of those three things.
You also want content that will inspire conversations.
Twitter was the platform that brought the hashtag into common usage, but it isn't the place to get carried away, especially as a business. Be more conservative and precise in your use of hashtags here than you are on Instagram to avoid coming across as spammy. One or two carefully chosen hashtags—based on what hashtags your audience is already using when talking about your brand—is enough.
Need to know more about how to use Twitter and other social media channels for B2B marketing and brand awareness? Visit our Complete Social Media Guide of What, Where, When and How Often To Post.
As you develop content for Twitter and other platforms, don't forget that social media is meant to complement and work with the rest of your marketing strategy, including driving traffic to your website to fuel inbound marketing lead generation. Download our Social Media Problem/Solution Paper for more in how to ensure that happens.
If you are still unsure about how to maximize social media as a part of an overall inbound marketing strategy, schedule a meeting with me to talk shop and learn more.