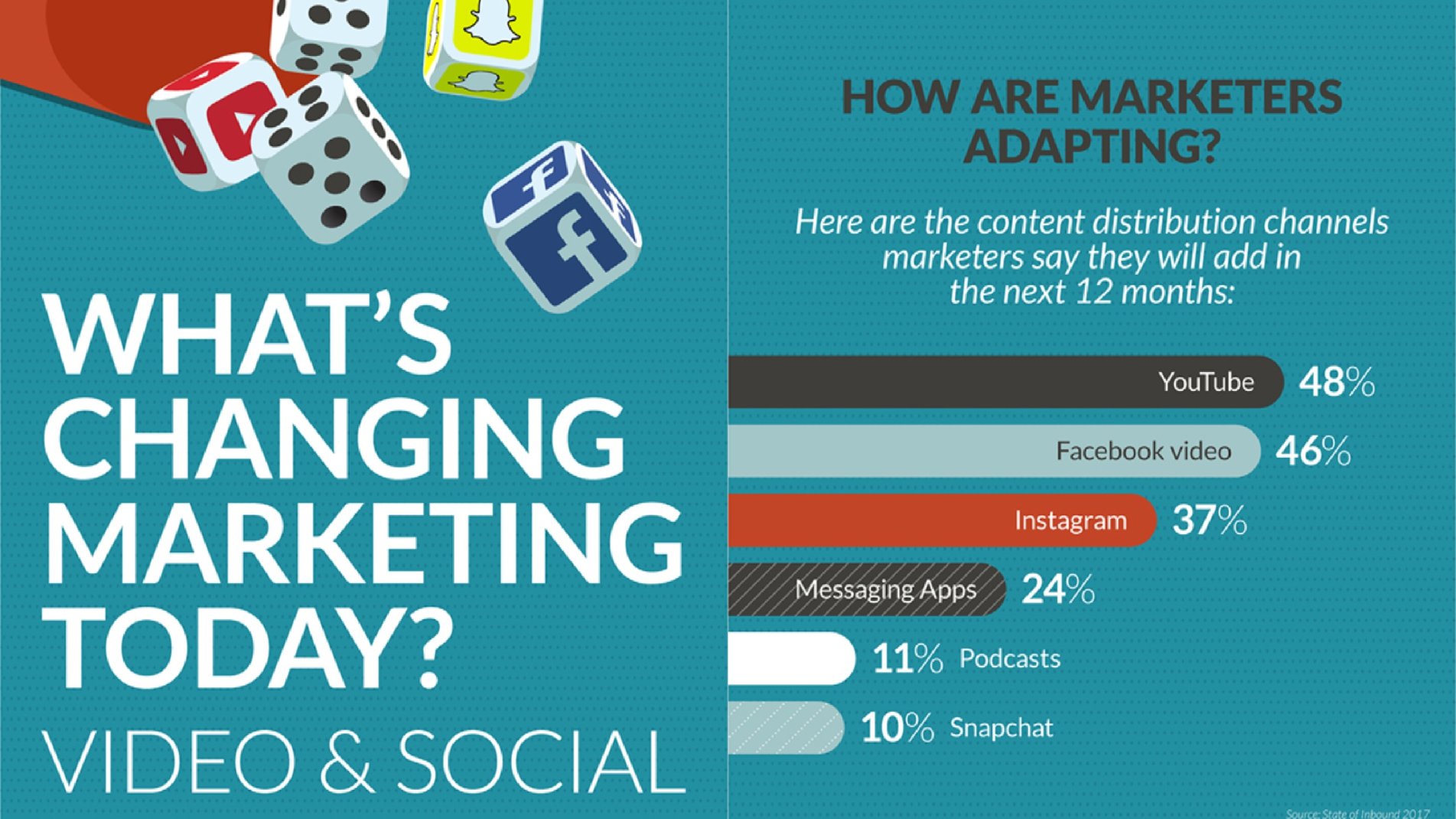 If we were to ask you what you see as disruptors for your marketing program in 2018, what would you say?
Are your best customers early adopters of technology, who will expect you to reach them on the newest platforms? Or do you have a little more time to see whether new social media channels have staying power before you jump on board?
When HubSpot asked more than 3,000 marketing and sales professionals and executives how they were handling changes in video and social media, here's what they had to say: Changing buyer habits mean changing marketing approaches, especially in video and social.
HubSpot's State of Inbound Report 2017 details more responses like these, along with looking even farther into how AI and virtual reality can play a role in the future of inbound marketing. Download it here for the full picture.
In the meantime, here's a marketing infographic with some highlights: