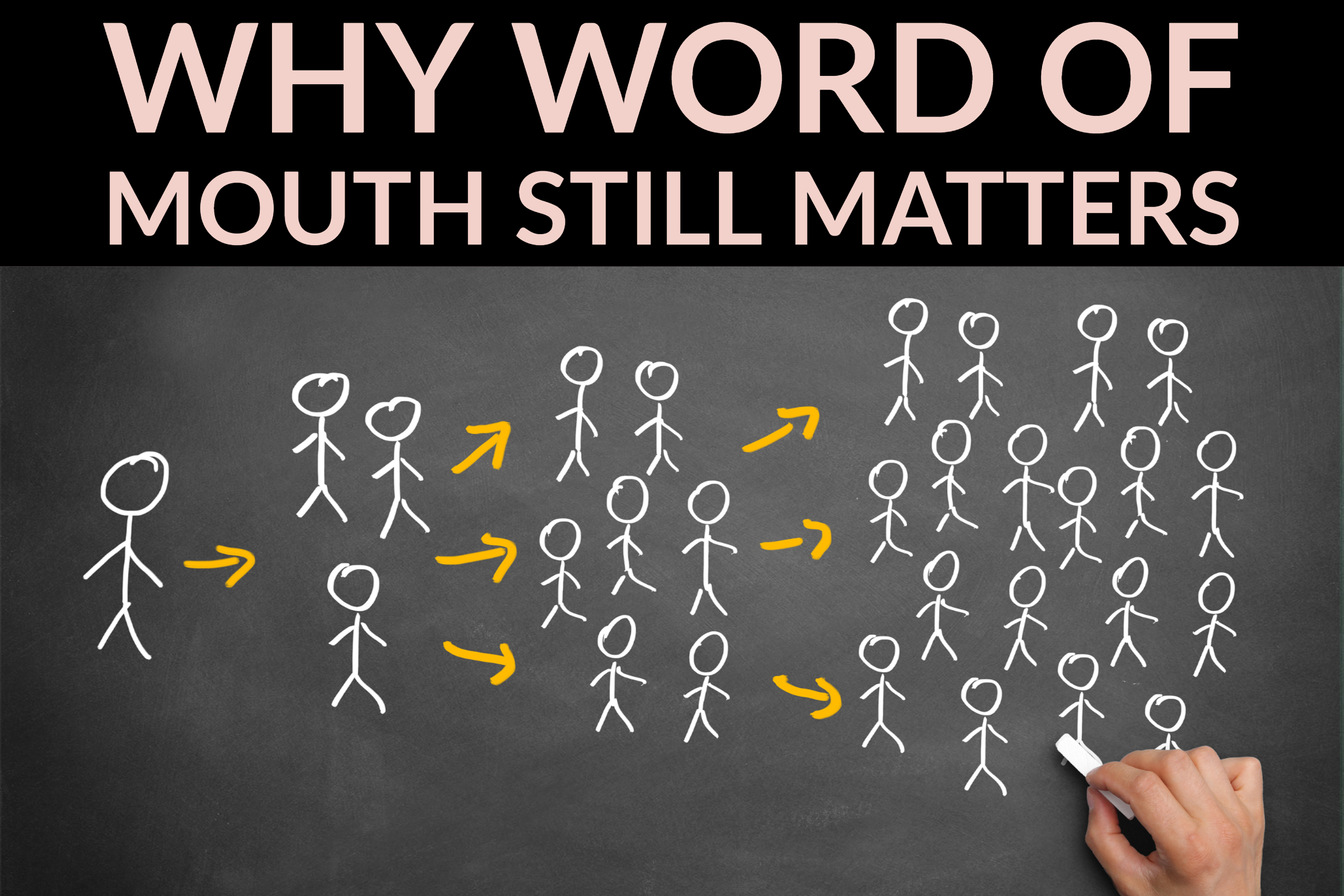 Word of mouth has always held a powerful position of influence in consumer decisions. We listen to the people around us.
As this infographic from Talk Triggers shows, that importance has not changed. More than 4 in 5 Americans have made a word of mouth recommendation about a business, and 3 in 10 do so weekly.
But there is one thing I think their infographic is missing, or possibly misinterpreting. It says that Americans value word of mouth recommendations from friends and family "41% more than social media recommendations." What I think may be missing is HOW those friends and family make word of mouth recommendations. Does it really mean that if the recommendations are made through social media — but by trusted members of our IRL ("in real life") network—that they aren't trusted? Or is it using "social media recommendations" to mean suggestions by influencers consumer may follow, but don't actually know in person?
I have to believe that the answer is the latter. Because I know that I use social media to ask for, and to offer, recommendations to my personal friends and family today in much the same way I offer recommendations in person or during a chat on the phone.
I guess what I'm saying is this: as a business, you still need to make it easy for social media users to share your information — as a link to your Facebook page, website, Instagram account, directions to your business or phone call. Because when a friend asks a question on Facebook like "Where's the best place in town for a manicure?" or "Which of the new restaurants should we try Saturday night?" my response will likely be to share a link to the page of my favorite spa or steakhouse. I bet you do the same thing, too.
Just to reiterate: Yes, word of mouth matters. Chatter matters. But so does understanding where that chatter is likely to take place. And it's just as likely to be in a Facebook post as it is over a cup of coffee these days.
If you aren't already using Facebook to provide your satisfied customers with a way to involving you in their chatter, download this guide to creating a business Facebook page, and then peruse our library of blog posts about using social media for small businesses here.