Fulfilling Avanti's Multichannel Strategy
Full-Funnel Content Marketing Success Story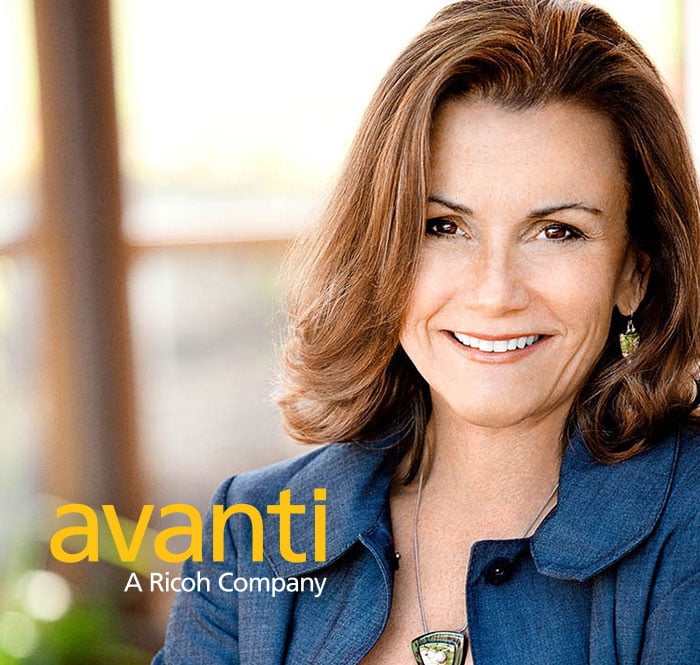 Complete Campaigns Drive Online Lead Generation
Integrating content from blog posts to webinars
Avanti, a Ricoh Company, offers the industry-leading Avanti Slingshot® Print MIS, JDF-certified print management software capable of running multiple lines of business, handling commercial and marketing communications, in-plant, large/wide format, print and mail workflows.
JONES developed complete content marketing campaigns for Avanti that yielded lead-generating content with landing page conversion rates nearly triple industry benchmarks.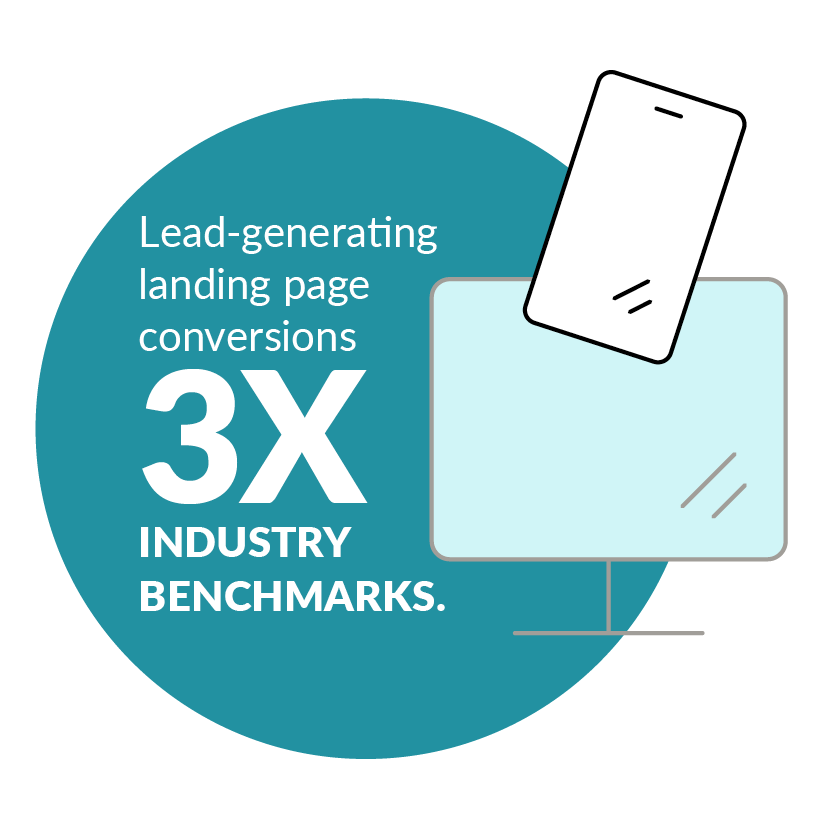 Avanti Slingshot Highlights
Take a peek at some of the standout accomplishments JONES delivered for Avanti, a Ricoh Company.
Lead-Generating Offers Delight Prospects
JONES created a series of lead generating content pieces for Avanti that had an average landing page conversion rate of 27.4%—some as high as 43%—compared to an average conversion rate for software landing pages of 9.1%.
WordPress Flexibility + HubSpot Functionality
Avanti's 8-year-old website was due for a rebrand and refresh. JONES combined WordPress's design and growth capabilities with the content management and automation of HubSpot. Updated copy and imagery targeted SEO and brand identify, as the site was also optimized for UX to meet WCAG accessibility benchmarks.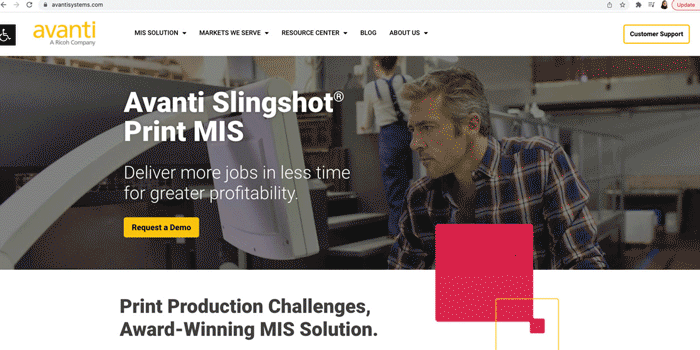 Why we understand this market so well
JONES team members bring to the table a combined 60+ years experience in technology and SaaS marketing, along with proven success in the printing field with HP, Ricoh and other industry leaders. Our understanding of the level of research and consideration involved in a long-term investment in B2B software and technology means we develop comprehensive content that generates and nurtures leads over the course of a long buying cycle, engaging to answer the questions potential customers have about technical details and ROI. Our team's experience also gives us a head-start in understanding and explaining complex concepts surrounding the newest technology developments.
Multichannel Content Campaigns
Avanti needed content that could reach ICPs to explain complex workflow and software concepts. JONES developed full-funnel campaigns, combining blog posts, webinars and downloadable resources such as checklists, case studies, e-books, product feature sheets and infographics. We managed all aspects to support Avanti's limited in-house marketing staff.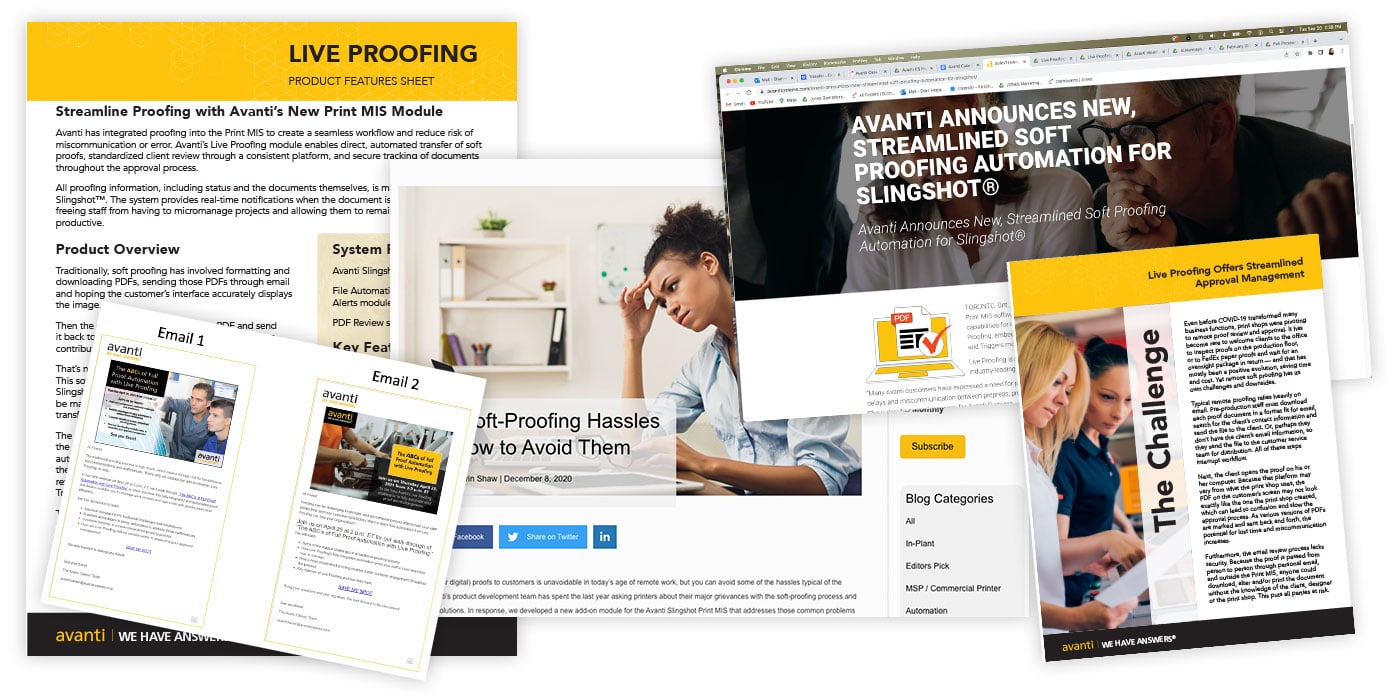 Reaching Audiences: Email, Social & Ads
Avanti's outbound email campaigns boasted an average open rate of 31.9% (10 points higher than industry average), with click-through rates as high as 5% compared to industry averages of 2.45%.
Automated Lead Nurturing
A HubSpot audit, followed by support from JONES MarTech pros, enabled Avanti to maximize HubSpot features and functionality, automating follow-up and lead qualification with website-generated contacts.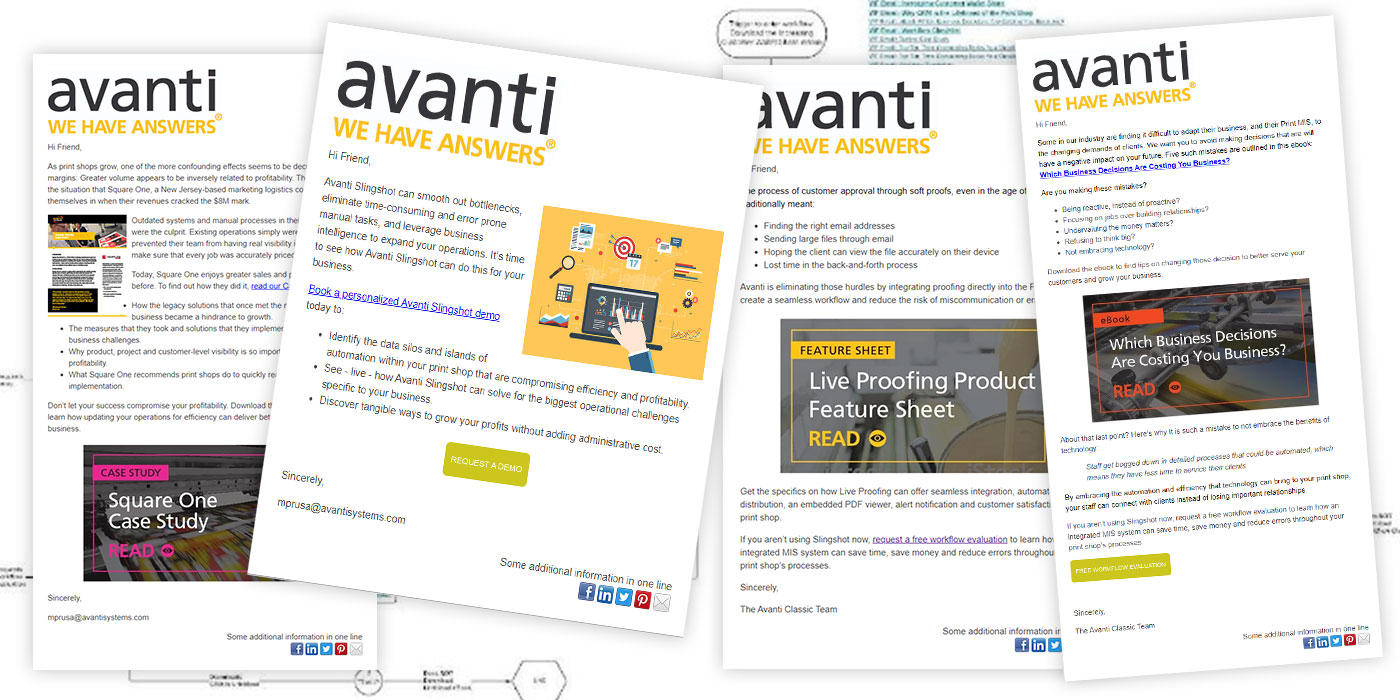 Flexible Website for Greater SEO & UX
Avanti turned to JONES as its trusted partner to design and build a new website to reflect its parent company's branding. The new site replaced 8 years of disjointed updates and text-heavy styling. SEO and accessibility across platforms were key objectives that were met.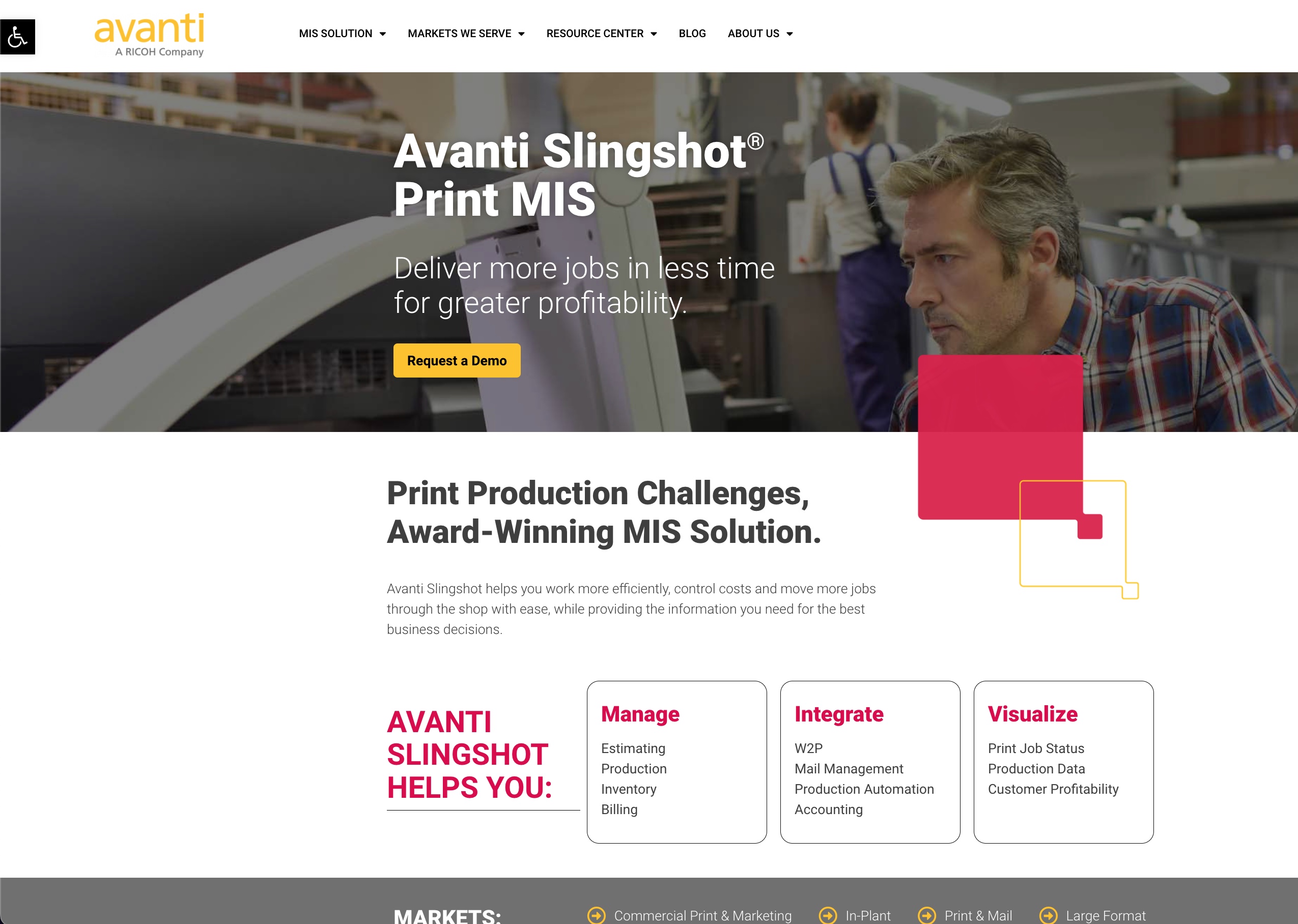 We Have the Experience You're Looking For
JONES boasts a combined 60+ years of experience creating content strategies and campaigns for the technical and demanding SaaS and print industries.