Margaret Gold Stewart has been in on the design decisions for the world's biggest websites: Google, YouTube, Facebook. So she knows a thing or two about what design can do. She has seen first-hand how even the smallest change, when multiplied by a global audience, has tremendous impact.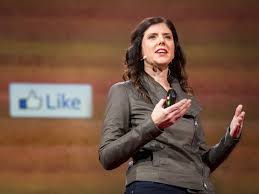 While her March 2014 TEDTalk focuses on designing at scale — for all of humanity — we think her main points sound a lot like best practice recommendations for every business and website:
Pay attention to the details, no matter how small.

Do your research. Get the data. But also listen to your design (or marketing) intuition.

Know who you are designing for.
For more tips on designing a website that works for you, no matter how large your audience is, download our free ebook, 25 Website Must-Haves. Because little things do matter.