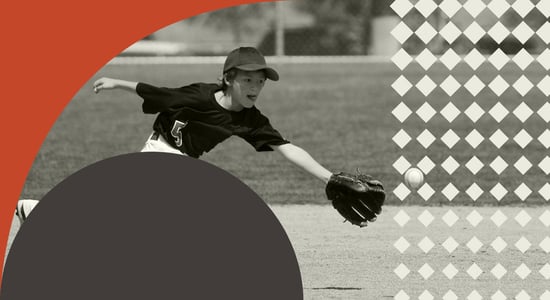 LinkedIn is the social media home of B2B marketing, but even the platform dedicated to business admits that B2B marketing may have a bit of a reputation problem: Many people think it's boring.
LinkedIn doesn't agree, and neither do I, which was why I loved seeing the creativity they found in the four campaigns highlighted in the infographic below and its related blog post.
LinkedIn's content strategy lead argues in the post that as B2B marketers, we need to evolve our thinking and recognize that, actually, B2B marketing should be fascinating. Otherwise, we'll never cut through the content clutter to reach audiences.
The blog post highlights a quartet of very different B2B campaigns that look nothing like the B2B marketing many consider boring. Keep scrolling for more details and tips to help your team do the same.

Cisco promotes 5G technology with its Me+Moo app that is the 2020s mashup of real-time digital updates and Farmville: join a herd, monitor your specific cow and compete for leaderboard spots. Which reminds me, I don't think I've harvested a crop since 2012. That can't be good.
Over at Upwork, the emphasis is on harnessing familiar pop culture names in quick punchy video ads aimed at increasing corporate use of freelancers through the site.
Novartis takes a completely different approach with a museum-esque mini-site full of moving (literal and figurative), artistic stories of the history of medicine. Humanizing discoveries as diverse as penicillin, quinine (Gin and tonic? Don't mind if I do!) and the herbal extract that links Vincent Van Gogh to Agatha Christie's cast of murderous characters can make readers forget they are learning from a pharmaceutical company.
And Uberflip takes a slightly flippant approach to explaining what an explainer video is—changing up its tone to teach in terms a five-year-old, or your great-granny, would understand. Sometimes we can all benefit from dropping the jargon for a good analogy.
All of these approaches provide that extra something that not only gets the marketing message across but draws in the audience. They tell a story, provide a character and build on the brand position.
Looking for more ideas and inspiration? Find out how my team and I have breathed life and inspiration into topics as seemingly mundane as printer ink, text messages and banking: If You're Curious, You Can Make Anything Interesting. I offer up examples and four key nuggets of advice for creating fascinating B2B marketing content:
Always be curious.

Make it about people, not products.

Don't be afraid to use the news.

Dig into what matters to your customers' customers.
I'm here to chat, too, about the ideas you have for breaking out of the box of thinking B2B means boring. Schedule a meeting on my calendar to discuss the possibilities.