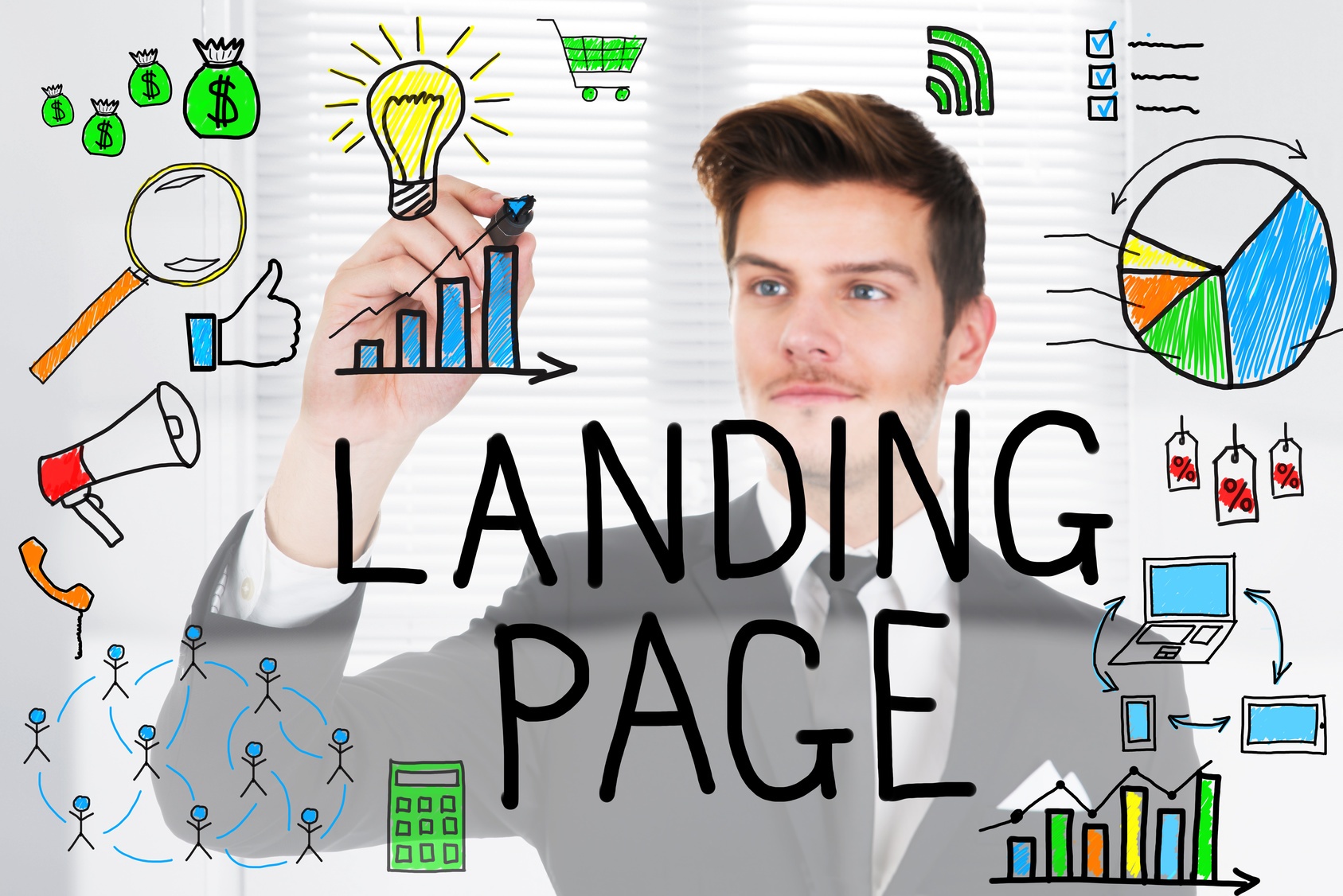 How do you KNOW that you've created the right landing page for your offer and your audience? Even if you've followed all of the best practices, could it be better?
There's one way to find out. One of the most valuable tools for optimizing your landing pages (and many other elements of your inbound marketing strategy) is split testing. Also called A/B testing, this method of testing pits marketing variables against each other to determine which generates a better response rate.
In this case, let's look at how to pick the perfect variables of your landing page elements.
How to A/B Testing A Landing Page
1. Choose a landing page to test
In order to test versions of a landing page, you need to first be sure your other inbound marketing tools and tactics (blog, social media, calls-to-action and SEO efforts) are sending enough traffic to the landing page you want to test. Without a flow of traffic, you won't have enough visitors to get an accurate result.
2. Choose a landing page element to test
In order to truly determine if changes to your landing page elements impact the conversion rate, you will need to change only one element at a time (unless you are testing two completely different landing pages, which we talk about in this blog post: Use A/B Testing to Optimize These 5 Landing Page Elements).
There are at least 15 different individual elements you can test (15 Top Landing Page Elements to Test To Improve Your Conversion Rate), but you will want to limit yourself to one at a time.
Among the most obvious, and those that may be most likely to impact conversion rates are headlines and form fields. If you don't catch and keep a visitor's attention immediately with the headline, they won't stay on the page long enough to convert. You may also find the conversions increase when you ask for less information in form fields, particularly for introductory level offers.
Create the two versions of the page, both using all of the best practices for landing pages.
3. Set software to randomly assign visitors to each version of the landing page
Integrated inbound marketing tools, such as HubSpot's provide simple to use methods of setting up tests that will randomly assign visitors to see the variations of your landing page. For statistical validity, your A/B or split test will need to set a cookie on a each visitor to ensure the visitor sees the same variation each time they go to the tested page.
Within HubSpot's advanced landing pages tool, you can create A/B tests that will track a number of metrics to evaluate how your experiment is performing. It keeps a record of the number of people who viewed each variation and number of people who took the intended action.
JONES is a certified HubSpot partner. To schedule a demo of to see HubSpot's content marketing, automated lead nurturing and testing tools in action, click here.
4. Conduct the test for a sufficient amount of time
Accurate A/B testing is not an overnight endeavor. Meaningful results take time.
You may be tempted to check your campaign every day, but don't attempt to draw any conclusions just yet. HubSpot recommends waiting at least 15-30 days before evaluating results. Small businesses, especially, may need to give their tests an extended window in order to drive enough traffic to the landing page in question.
5. Determine statistical significance of the results
Once you've driven sufficient traffic to the page being test to have a reliable results, you still need to determine if any difference between the conversion rates of each alternative represents statistical significance. In other words, did it make enough of a difference to be worth making changes?
While some test results may show obvious advantages of one version of your landing page over another, if the difference between the conversion rates is small, it may be that the variable you tested really doesn't influence the behavior of your website visitors.
Using an online calculator, however, you can double-check the statistical significance of your results from a mathematical perspective, rather than just a general observation.
Independent calculators you could use include:
Or, if you are using HubSpot, the advance landing page software will automatically tell you when your A/B test becomes statistically significant and whether you should continue the test or stop it.
If you have a clear winner, it's time to start updating other landing pages so they can benefit from the improved conversion rate potential. If the changes didn't make a difference in your first test, choose a new element and test again.
It's all part of continual improvement.
You'll find the step-by-step instructions for split testing and optimizing other elements of your website and inbound marketing strategy in our ebook Introduction to Using A/B Testing for Marketing Optimization.