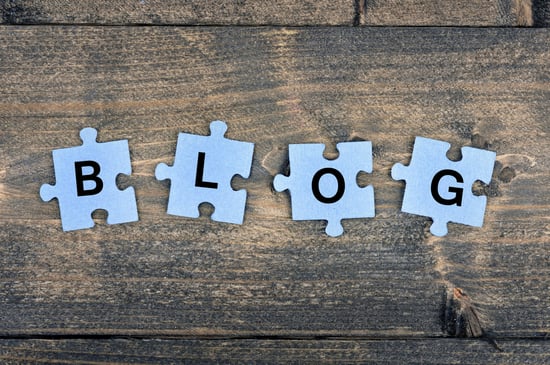 Writing a business blog day after day, or even week after week, and filling it with original content is a grind. The ever-present blank page can be enough to make anyone want to close the computer and give up.
Don't make the blogging mistake of letting burnout get to you because you aren't being creative in sourcing content for your business blog.
Why Failing to Source Blog Content Hurts
Failing to source your blog content leads to burnout. When you are constantly one the spot to come up with ideas from your own experience, and you are facing weekly or even daily demands, it can quickly feel overwhelming. You know how valuable it is to publish new content on a regular basis, so don't let the pressure cause you to cave.
Failing to source your blog content means everything comes from a single perspective. You may be a top expert in your field, but a one-track blog that offers only on person's perspective may result in an uninteresting, unsuccessful stream of similar posts.
6 Ways to Fix Your Blog Burnout Mistake
1. Curate content.
You don't have to be Buzzfeed to take advantage of the benefits of content curation. It's unlikely your business blog readers are looking for the 10 hottest people in your industry, and you want to stay away from "You'll never guess . . ."-style headlines, but that doesn't mean you can't gather together useful information your readers want to see.
A curated blog post could be as simple as "10 Great Quotes from Today's Business Minds" or more in-depth, such as this useful post about content curation from JONES' partner, HubSpot: 11 Content Curation Tools Every Marketer Needs.
2. Welcome guest bloggers.
Surely there are other experts or leaders in your industry, or a closely related line of work, who are able and willing to add their perspective to your established business blog. By welcoming a guest blogger to write for your blog, and possibly writing a post for theirs in return, you both benefit from an expanded perspective, knowledge base, and the opportunity to reach out to new readers from the other writer's contact list.
Not sure where to start? Here are 6 places to find guest bloggers and how to ask them to contribute.
3. Encourage employee contributions.
Your "guest" bloggers don't have to people from outside your organization. Look inside your company for potential contributors as well. What other perspectives can those outside of marketing offer?
Consider asking your customer service department to write a post featuring the most common questions asked by customers. Invite someone in R&D to discuss the current happenings in their world.
4. Tap into reader feedback
Find ideas for future blog posts by reviewing the comments on previous blog posts, social media or in emails from readers. Were there topics that readers wanted more detail about? Or questions they asked on a previous post that you can answer in a follow-up?
5. Ask your customers, colleagues, contacts and connections.
Be bold and ask upfront what your contacts want you to write about. (We did - and we're still taking requests! Take our 5-minute survey to let us know what you want to read about on the Inbound Accelerator.)
6. Check what's trending.
Spend a little time catching up on social media, industry discussions, and other bloggers who cover your industry. It's research, not surfing. How can you add value to the latest discussions? Do you know something about the topic of the moment that no one does? Use current events and happenings as your inspiration.
Not every word published on your business blog has to come from you (or from your designated blog writer). Look for opportunities to expand the pool from which you draw content and ideas to prevent writer burnout and repetitive writing.
What other business blogging mistakes are you making? We can help you correct 15 of the most common blunders. Download 15 Business Blogging Mistakes and Easy Fixes today, and have a better business blog tomorrow.