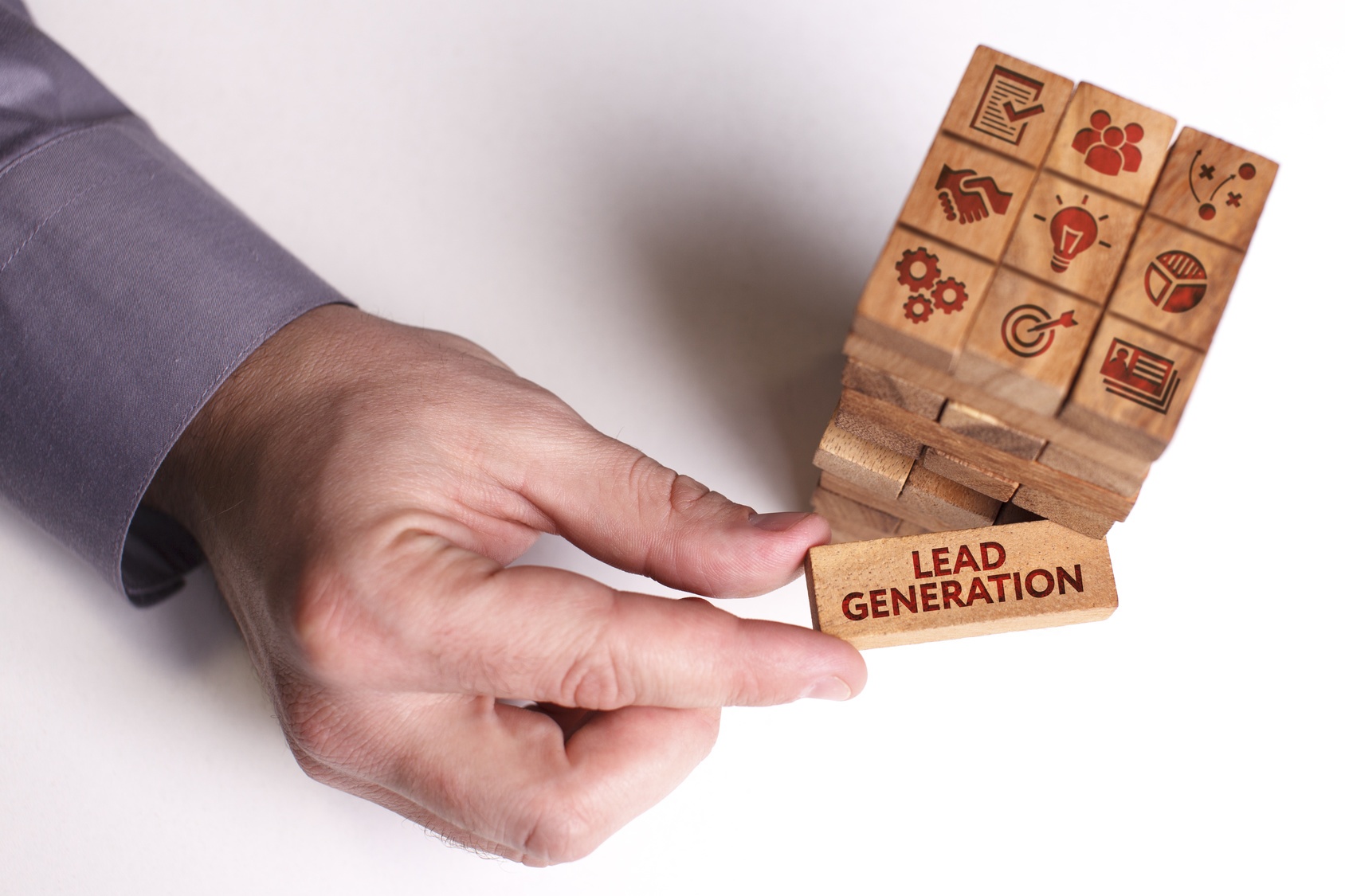 I love being a part of an exciting and successful campaign, and the best moments are those spent in the trenches with our partners as they see the hard work we all put into a campaign pay off.
I was able to witness just that recently as I jumped onto the conference floor with our partner, West Corporation's Healthcare Division, as they introduced the publication of new report at the Healthcare Information and Management Systems Society (HIMSS) 2017 conference.
JONES has partnered with West, formerly TeleVox, for years, developing a series of original research reports, thought leadership articles, and more that have evolved over time to support a full-fledged approach to content creation and inbound marketing. (See our case study outlining the first two years' efforts and success rate or get a full view of our entire time with West, now Intrado, in this profile page.)
The company's latest Insights and Impact Report focused on chronic disease management and was the basis for a wide range of public relations, marketing and sales outreach at HIMSS.
The report—Strengthening Chronic Care—is part of an ongoing strategy JONES and West have developed to use consumer omnibus surveys to provide patient perspective data to West's healthcare customers about ways of improving patient health by engaging and activating patients to follow prescribed treatment plans. The report debuted Feb. 20 at the conference, and within three weeks had acquired 15 pieces of media coverage ranging from industry publications to an infographic that appeared in USA Today.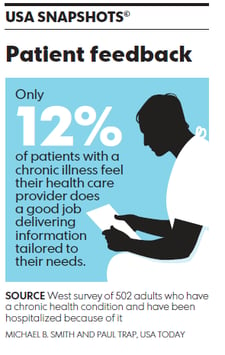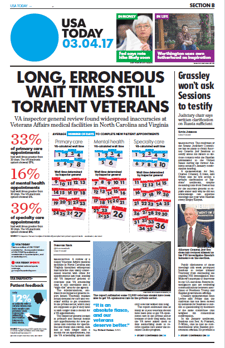 Other pieces written based on contacts made at the HIMSS conference were much more in-depth and provided visibility for West executives.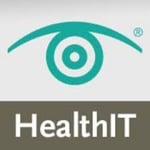 The SearchHealthIT blog from TechTarget included this in an opening day overview on its website:
A survey of 500 patients and 400 physicians released at HIMSS 2017 by West Corporation, a vendor of communication and network infrastructure services, reported that 91% of patients say they need help managing their chronic disease, and 75% want their providers to check in with them regularly.
Executives at the company, which sells tools such as automated text, email and phone messaging to patients for medication adherence and regular check-ins, said the survey showed that patient engagement is critical.
"Patient engagement is the core of everything," said Allison Hart, vice president of marketing communications for interactive services and healthcare at West. "We really strongly feel that organizations that are prioritizing patient engagement are going to be the organizations best positioned to reduce their cost of care, increase care quality and reduce readmissions."

Managed Healthcare Executive went much more in-depth into the results and implications of the report in a detailed interview with West's vice president for marketing and communications in interactive services and healthcare Allison Hart.
Altogether, 15 pieces had been published within less than a month of the conference and report release, with more expected in coming weeks.
"The interest and follow-up we saw from the media was a strong endorsement of the quality of information JONES helped us gather and present in the Strengthening Chronic Care report," Hart said. "The visibility and awareness generated by coverage in a range of industry publications and blogs highlights West's commitment to providing our customers—healthcare providers and systems—with the information they need to improve their patients' health."
More than PR
Over the past few years, JONES and West have begun leveraging the potential of the original research completed to go beyond the customary realm of PR and thought leadership by integrating it completely into the company's inbound marketing content and lead generation efforts, and this current report was no different.
Along with the focus on generating media interest, the Strengthening Chronic Care report was featured prominently at West's booth at the HIMSS conference with an internally-created looping video showcasing the survey results.
"JONES helped us present the report findings and consumer data in a number of ways to reach a wider audience," Hart said, including a series of 25 infographics to be used in ongoing blogger engagement, such as the ones pictured below.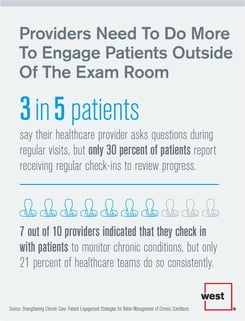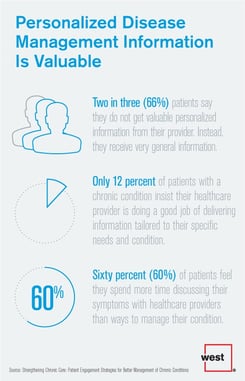 Sales staff at the conference were also provided with a one-page handout to use during the conference in direct conversations with prospects. The handout summarized some of the key data included in the report and pointed readers to West's website to download the full report as part of the company's inbound marketing strategy.
This report was at the center of West's efforts at HIMSS, and seeing their success in generating buzz and new leads was just as exciting for me as it was for West's in-house team. It was a further confirmation that the content and inbound marketing strategy we began with West more than five years ago under the TeleVox Healthy World brand is just as powerful today as it was then.
Learn more about how we helped West start on this strategy in 2012 in our case study or click here to schedule a time to talk with me directly about how original content can be integrated throughout your public relations and marketing strategies to maximize impact.