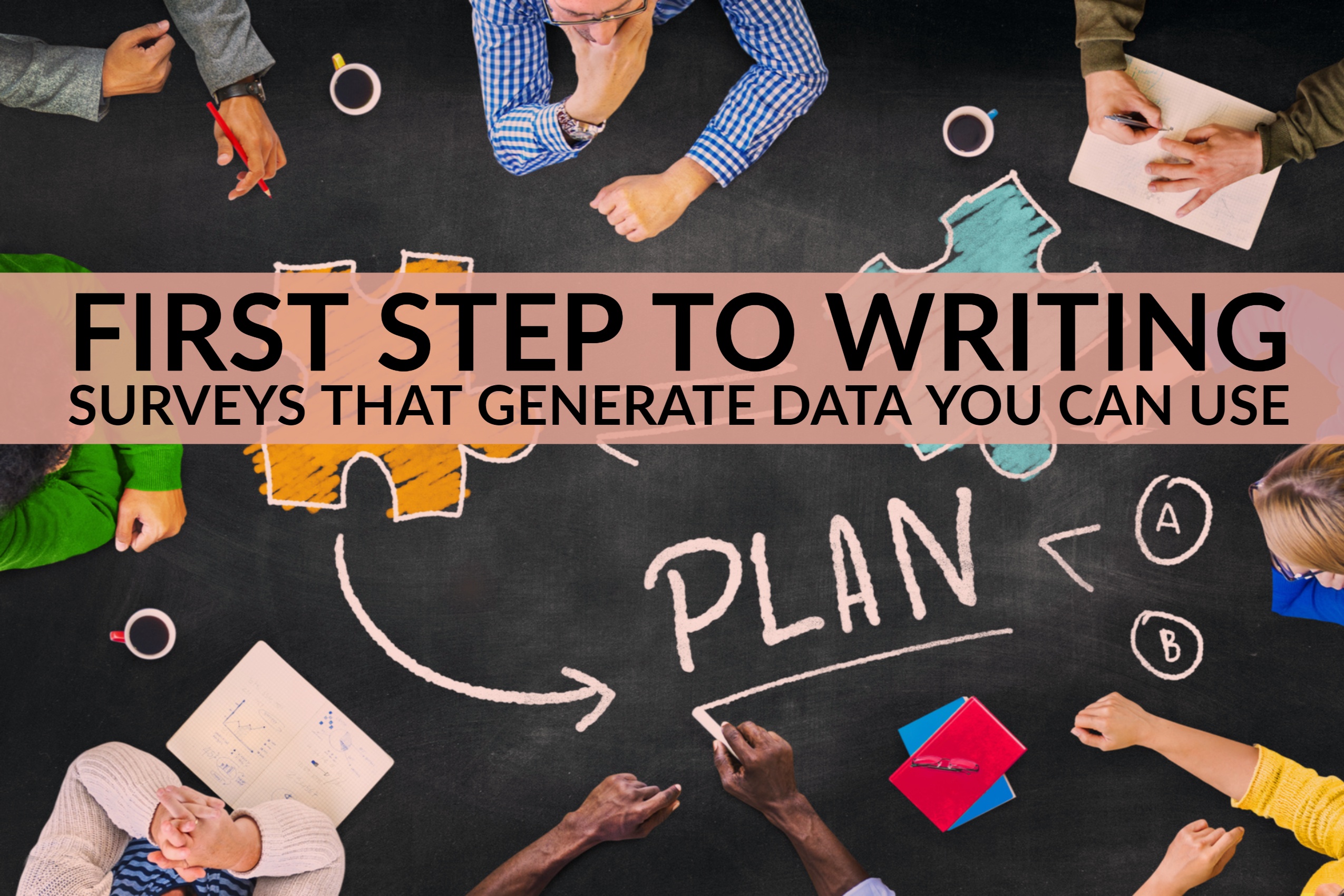 Creating a useful consumer or industry survey to serve as the basis for content marketing can be a very expensive endeavor — whether in resources to handle the entire process in-house or in cost for out-sourcing to a professional research firm.
If you are going to put the time, energy and money into conducting marketing surveys for content, you want to be sure the results provide you with data you can use. How successful you are at achieving that objective hinges in large part on the first step of the process.
Step No. 1: Planning the stories you want your survey to tell.
Aren't surveys about data, statistics and numbers? Sure, they are. But those data, statistics and numbers should be pointing toward the story you want to tell.
Therefore, when you're planning the survey, even if you are part of a large organization with a separate internal research department, you should include team members with close ties to your marketing and public relations content strategies and content development process.
More than 2-hour brainstorm
Even when all the right people are involved, don't expect planning to be quick and easy. You can't design a content strategy and a survey that gives the results you want from an hour or two brainstorming session.
Planning the stories your survey will tell means going beyond a few "media-genic nuggets," and thinking about the many different forms those stories can take and the data you will need to tell them.
You will also want to maximize the efficiency of your survey and gather enough information in a single survey to fuel several different story lines. When we create surveys for clients, we plan to cover multiple topics, providing plenty of fodder for several marketing and content campaigns.
Consider the questions
Once you know what topics you will cover and the stories you want to tell, you'll need to carefully consider the types of questions that will provide the most useful results for each topic.
Questions may be open ended, rating scales, multiple choice, ranking, or a choice between two options. The types of questions, and how you choose to combine them, will depend on the types of data you need, the depths of information you need and the time your respondents have available.
This article from The Canada Business Network does a great job of explaining the pros and cons of eight different question types.
Which questions will help you tell the stories you have identified?
Potential disconnect
While your marketing team may know what stories need to be told, they may not be the best option for crafting and implementing the actual survey — survey writing is an art and science in itself, requiring experience to know how to write questions that deliver useable results. This is one reason many marketing teams turn to research firms for their survey execution.
But that leaves the process vulnerable to a disconnect between the two. It is important that your marketing and PR team ensure those writing the survey understand what stories you want to tell. The survey process should always involve someone close to the story, who knows what content will be created and how to create it.
What content will you create with those stories?
Beyond the general stories, your preplanning — before writing and executing the surveys — should including knowing what content you will create with those stories. By planning out your content strategy in advance, you can make the most of the time, effort and money invested in conducting the survey, rather than falling into the all-too-common trap of creating a single report, sending out a single press release, and then shelving the results.
After all, the reason for conducting the survey is to fuel your marketing strategy and content with data, anecdotes, information and stories.
If you aren't sure what kinds of content you should consider, download Maximizing Marketing Surveys: Content By The Numbers for a roadmap that will guide you through turning a single 50-question survey into more than 100 pieces of content (not counting the 1,000+ social media posts you'll use to promote that content).